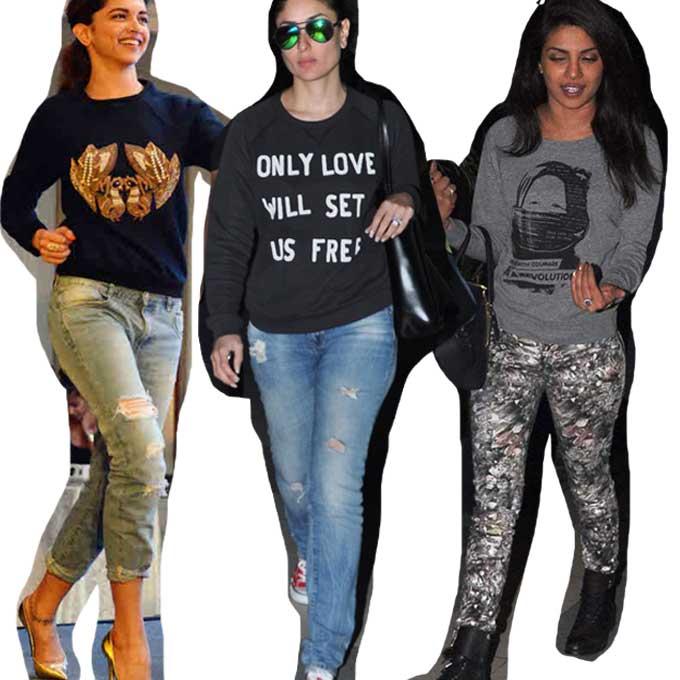 It's sweater season! Now for me, I'm all about the summer, May actually is my favourite month. But being the fashion junkie that I am, I couldn't give up the opportunity to dress right for the season. While I'm not pulling out the big guns (no boots for me), I'm sticking to cardigans and sweaters and sometimes even sweatpants (they're stylish, I promise!). I went on a hunt and found some of the coolest (they're warm to feel and cool to look at) sweaters available, so wrap up guys….
1. The Basic Grey
If you're still a novice at the sweater game, the first one you need to start with is the basic grey sweater. This one from Bodice by Ruchika Sachdeva is great for 3 reasons – the neckline isn't your regular scoop, the sleeves are simple, supple and can be rolled up to your forearm if required and the length isn't oversized; it's perfectly cropped.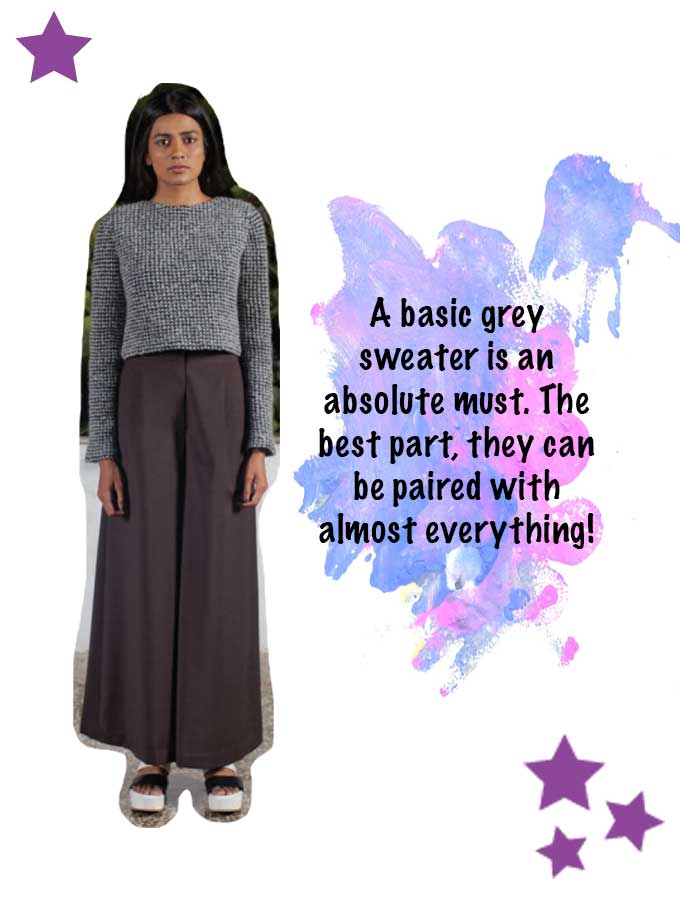 2. The Girly Pink
If you're a girl's girl, then pink is obviously the only way to go. A great thing about this Zara sweater is that it isn't chunky like normal ones, it's thinner but still warm. The metal detailing on the neckline makes it a bit more formal and paired with a high-waist skirt, this can be reused for a night out.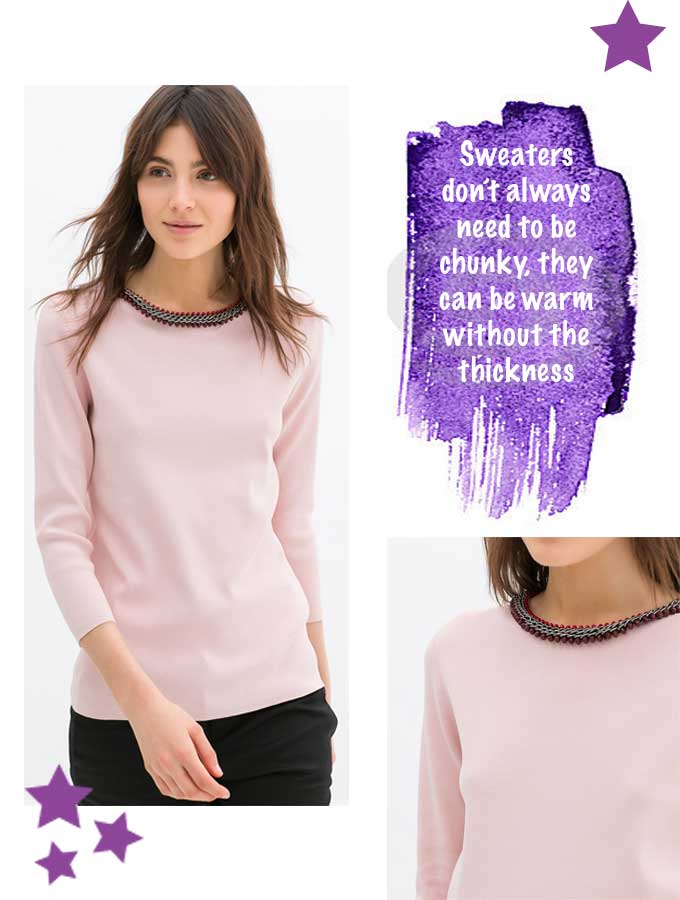 3. The Non-Sweater
Sometimes you don't really need a sweater but still need to look the part – you know what I'm talking about, right? This one has bits of sheer panels on it to hike up the hotness and with '#selfie' written on it, how can you NOT buy it?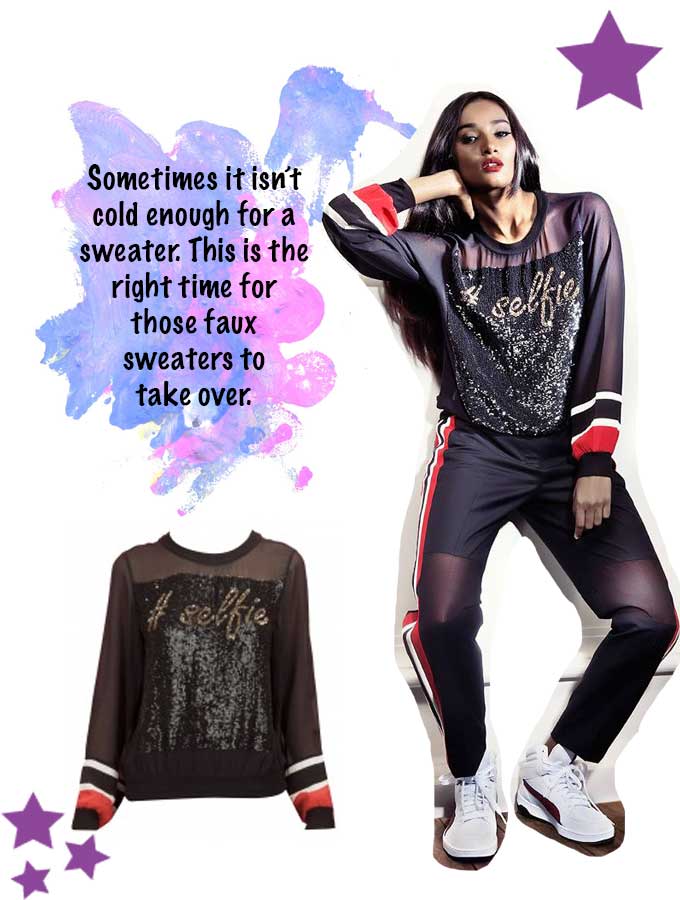 4. The Party Sweater
Baby it's cold outside, so if you're about to attend an outdoor party, a sweater is what you need. This one from Vero Moda will not only keep you warm and toasty, it will make sure you shine bright while you're doing it!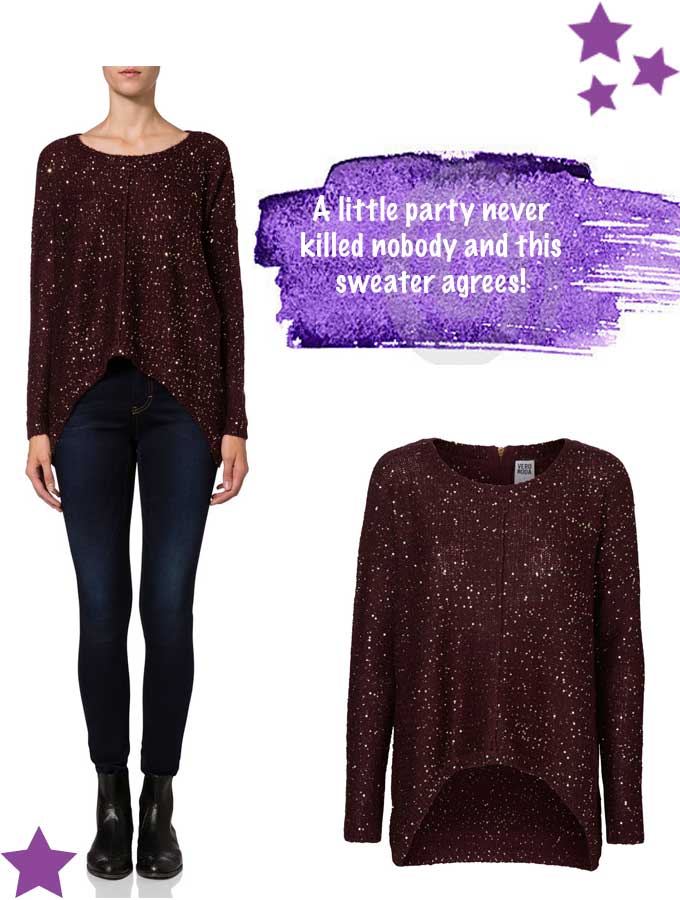 5. The Serious Sweater
If you're really into your sweaters and wait to throw them on, you need to head over to Monisha Jaising. She lets you customise yours with your initials and yes, she makes them all sparkly, just the way we like it! They can also make for the best Christmas presents.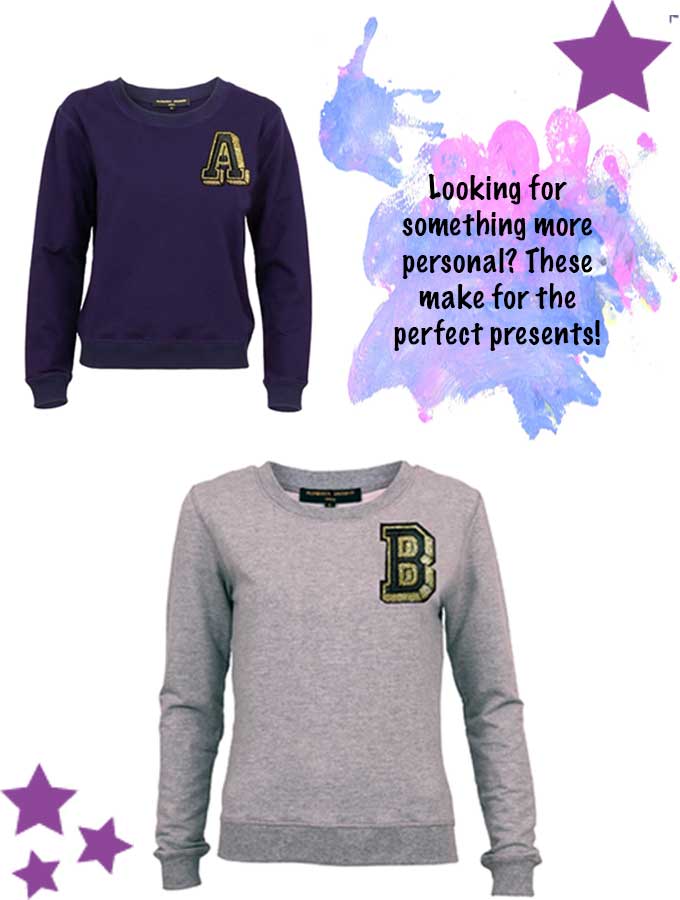 Have we managed to convert you into a sweater geek yet?