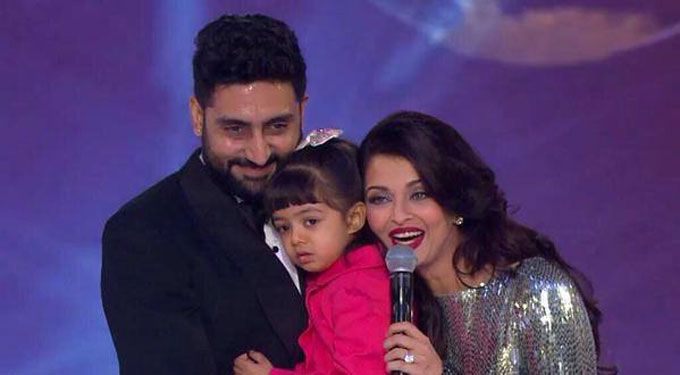 Aishwarya Rai Bachchan has been touted time and again as one of the most beautiful women in the world and she has never failed to make India proud! As Team MissMalini, we are big supporters of the fight against promoting fairness. Aishwarya is one of the few celebrities who has also maintained her stance against promoting skin whitening. After winning the Miss World crown in 1994, she has gone on to become one of the most popular actors, both in Bollywood and internationally. During her career, she's won a Padma Shri, became a Goodwill Ambassador with the UN, and worked for the education of underprivileged children in India.
Aiswharya's life is a dream come true through hardwork and dedication. At the recent Miss World 2014, Aiswarya was recognized for her career and humanitarian work with an award as Beauty With Purpose, a complete embodiment of everything she has achieved so far. The gorgeous Aishwarya was accompanied on stage by her daughter, Aradhya Bachchan, husband, Abhishek Bachchan, and mother! To see how the emotional moment went down in history, watch the video!
Some moments make even the emotionally dead go, "awww …" This is precisely one of those moments. You make India proud, Mrs. Bachchan!