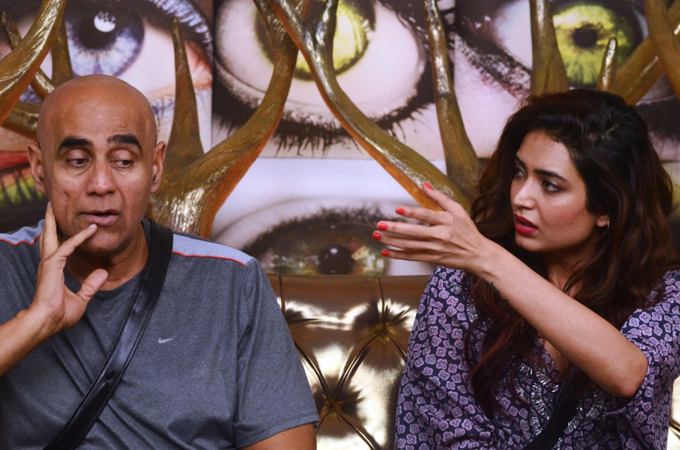 Update: Nivriti Issar gave out a statement  denying having posted the tweet.
It's no secret that Puneet Issar and Karishma Tanna can't stand each other! Which is really fine because it is, after all, the Bigg Boss 8 house where everyone's energies (and sometimes even hormones!) are all over the place. Interestingly, when the two had first met, Karishma cried saying how Puneet reminds her of her own father who sadly is no more. Puneet too had made her his beti.
Unfortunately, their relationship did not stand the test of time and now it's come to a point where they're calling each other names. That, however, still doesn't justify what Puneet's daughter allegedly did on her social media. Check out her tweet: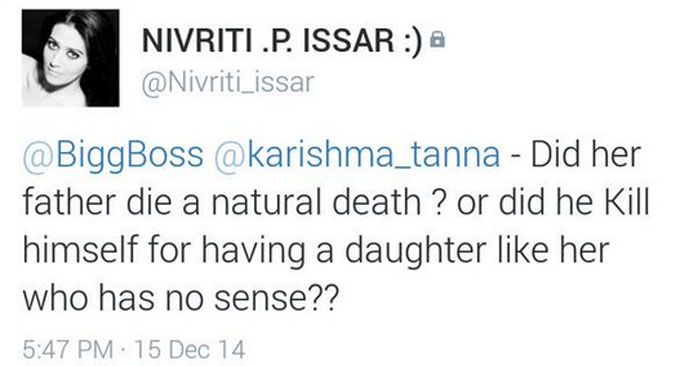 So Puneet's daughter, who is a grown woman, thought it was okay for her to mock the death of a parent? I don't even know what to say.
What are your thoughts?