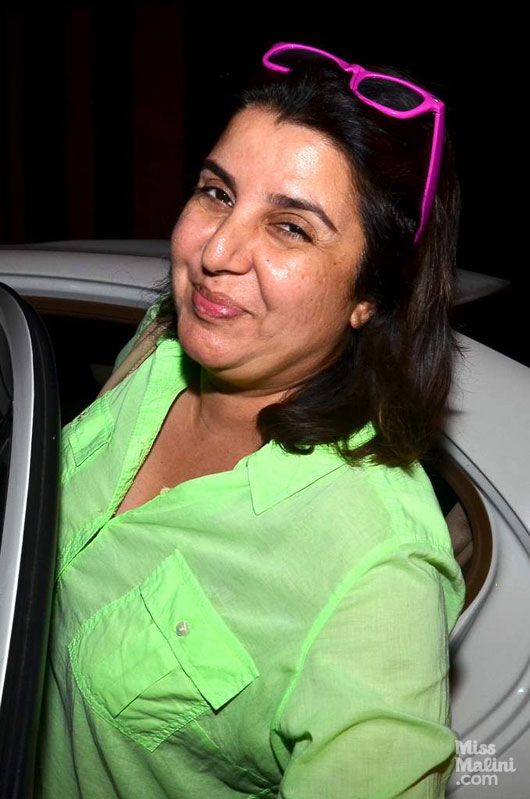 Even though Bigg Boss has, in the past, been hosted by other celebrities, it's now hard to imagine the show without Salman Khan. There have been reports for a while that the actor is considering not hosting the show anymore, and it seems like viewers are about to get a taste of just what that would look like! According to rumours doing the rounds, the Bigg Boss 8 team wants to extend the show by a month (because, yes, this is exactly what India needs *grumbles*), since the TRPs have apparently dramatically improved since the beginning of the season. So while the show was initially supposed to come to a close on January 4th, it's probably going to be extended now – and for that, they'll need a new host, since Salman's contract expires then and he has a full schedule after that.
Enter Farah Khan! The same reports suggest that this fabulous lady will be taking over from Salman as the host for the extended portions of the season. There's no official confirmation from anyone yet so we'll have to wait for that, but if the reports are indeed true, this is going to be a major change.
What are your thoughts on this? Will it be cool to see Farah as the host, or is this – like Priyam, Team MissMalini's resident Bigg Boss expert says – ghor kalyug?