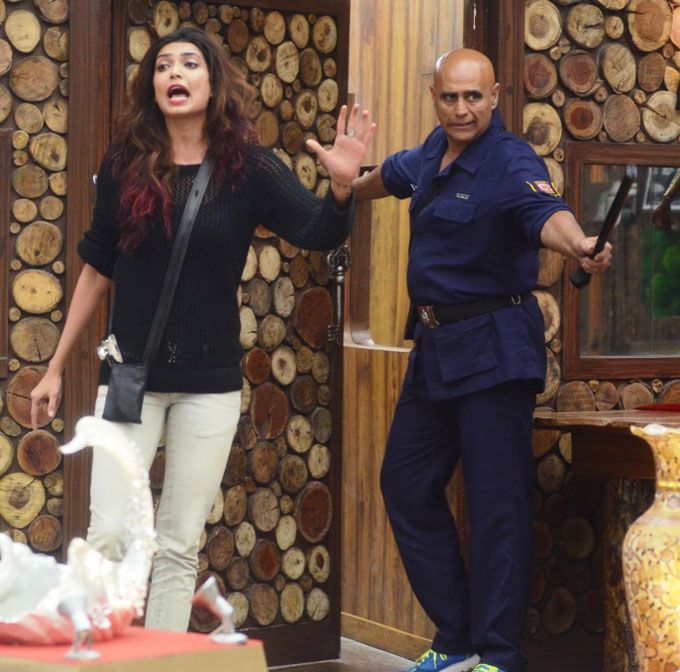 I told you yesterday about the whole Puneet Issar's daughter's tweet massacre. Obviously enough, the tweet in question received a lot of flak from all quarters. This was the tweet: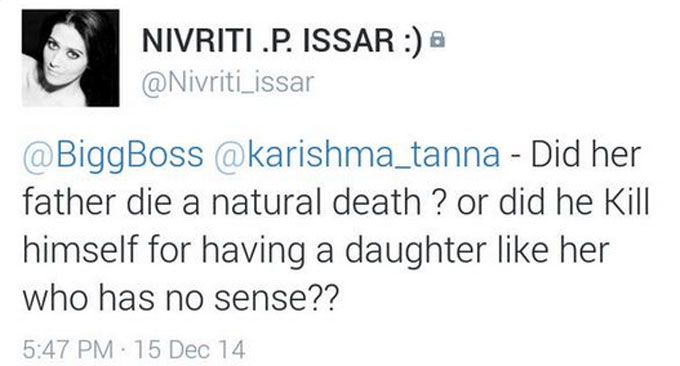 While most fans of the show were strongly condemning her tweet, there were many who came out in her support saying that it must be a false tweet from a fake account. Now the incident has taken a new turn. As per a report in Bombay Times, Nivriti has cleared the air about her alleged tweet. She said:
The tweet was posted from a fake account. Several media houses have reported about it without even verifying it with me. Bombay Times is the first publication that thought of checking with me about the tweet. I immediately clarified regarding the same on my account. My family and I have been so disturbed ever since the tweet was posted. The tweet is shameful. I have a clear conscience and am God-fearing. But I would like to apologise if the tweet has hurt Karishma's family.
Interestingly, the fake account has disappeared into thin air and is nowhere to be found on Twitter.
The fact of the matter remains that even though not Puneet's daughter (thankfully!), some hateful troll out there has found it in their heart to post something like this. What are your thoughts?