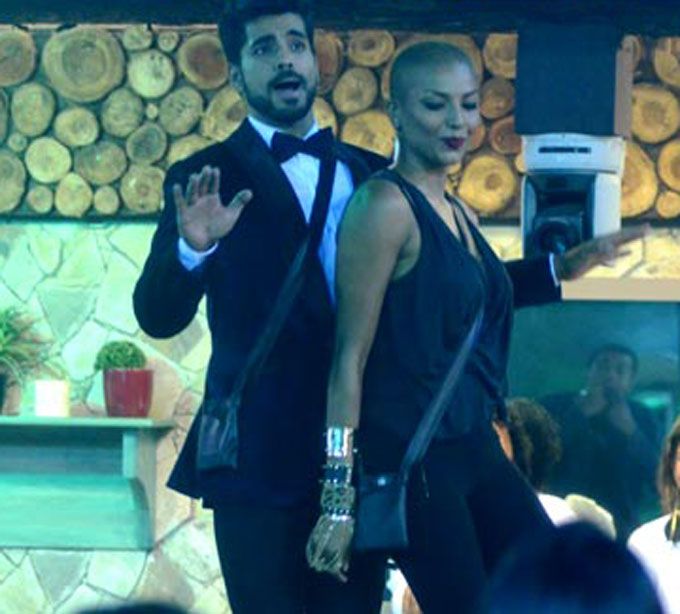 So last night's Bigg Boss 8 episode had a little press conference for the contestants. The journalists asked Gautam Gulati maximum questions about Diandra Soares, unsurprisingly.  One of them actually went to the extent of telling Gautam that he wasn't man enough to own up to his relationship with Diandra. Ouch. To that, Gautam clarified saying that he sure was attracted to Diandra and he will sit down with her and talk about this whenever he gets out of the house. He said he misses her too. Aww.
About the kissing incident, he did "kiss her" but "never crossed the line." I wonder what that means.
So following last night's episode, Diandra took to Twitter to reciprocate her feelings towards Gautam. She shared an adorable picture of the two of them and captioned it most cutely. Check it out: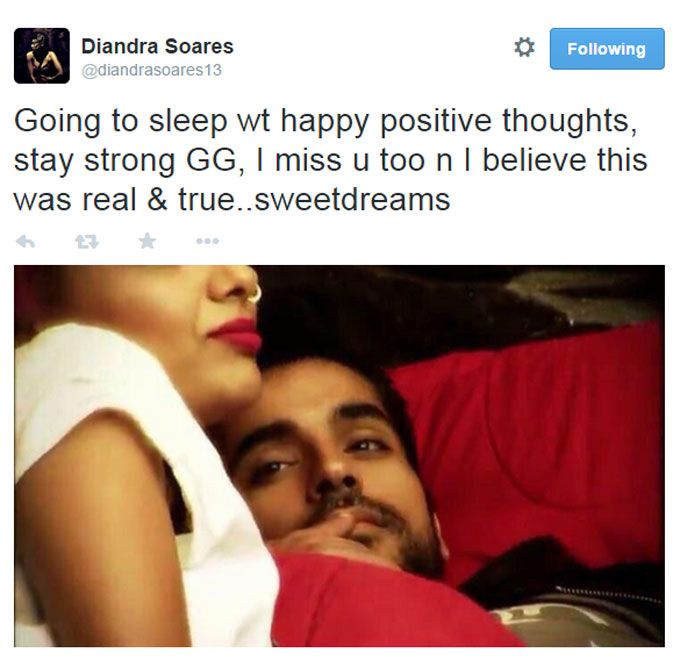 Wonder what happened to not being able to be with someone who needs his mother's permission for everything. What are your thoughts? Do tell!