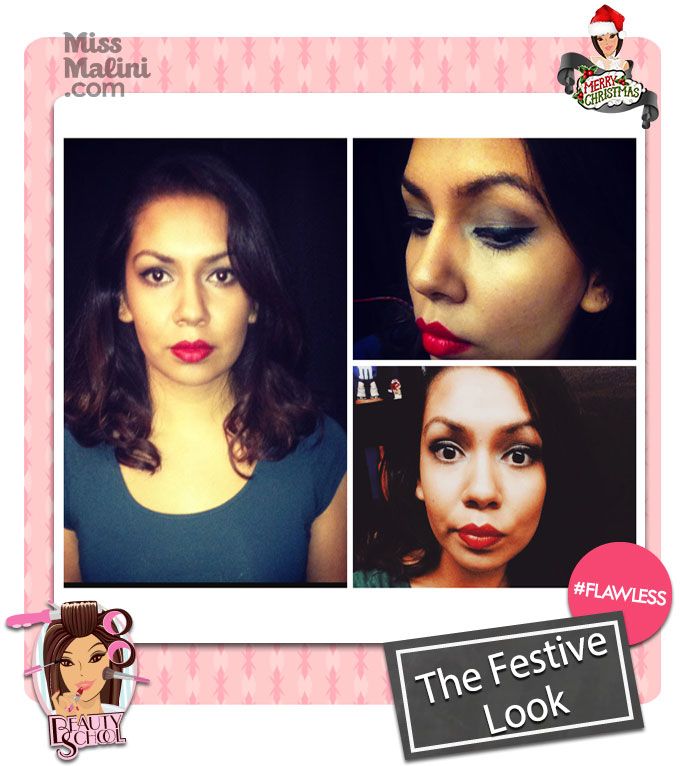 If you're looking for a festive beauty look to rock throughout Christmas and New Year's Eve, look no further. I had a little fun with my makeup and experimented with some products that are perfect for the season. Its got a little bit of glitter and a dash of Christmas color. Take a look at how you can get yourself.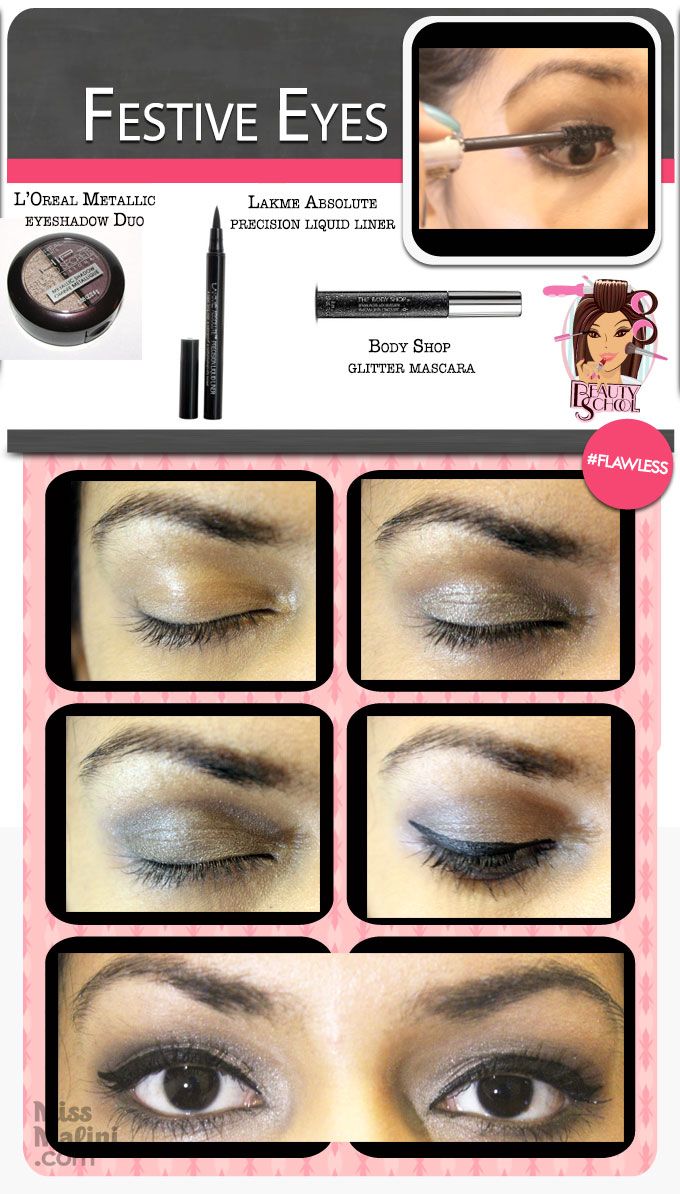 Step 1: Prime your lids with a primer or concealer.
Step 2: Apply the silver-y shade of eyeshadow all over your lid.
Step 3: Add the metallic taupe to your corner and crease.
Step 4: Blend and smoke it out!
Step 5: Add mascara and liner. Don't wing it out too far, let the eyeshadow do the drama for this look.
Step 6: Use a shimmery white to highlight your inner corners, inner lower lash line, and brow bone. Bring the darker color to your lower lash line.
This is one of those few occasions where I like to pair a smokey eye with a bold, red lip. I mean, I've got to incorporate as many Christmas colors as possible, right? In fact, I even painted my nails a glittery, Christmas tree green. Watch the video below for more tips on party makeup for the season.
Follow these tips for a flawless makeup look at any party or get-together. Don't forget to have a Merry Christmas and a Happy New Year, everyone!