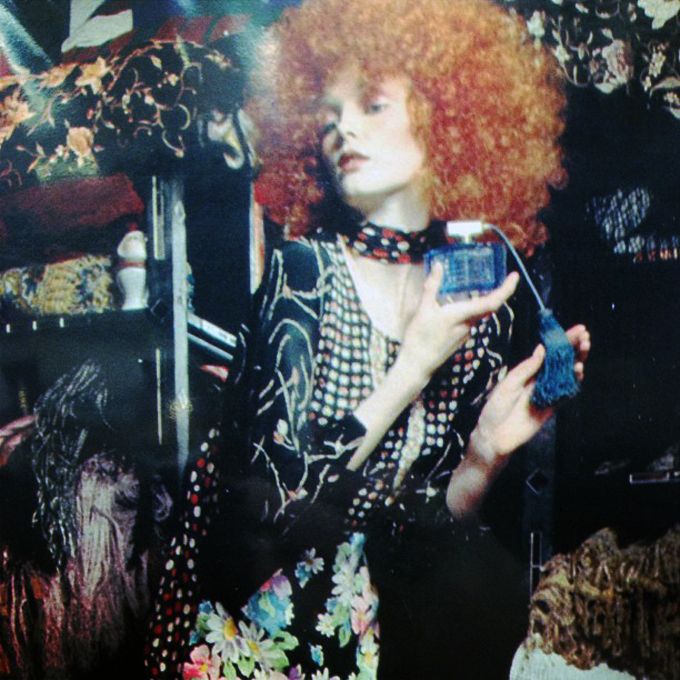 BandraRoad's totally crushing on the whimsical stylings of Florence and The Machine! From her music to her personal style, Florence Welch exudes the old English rocker charm in this day and age like no other. Here are 8 images from her Instagram feed that supports the fact that this girl is made of all things warm and vintage. Thus, we think of her as the perfect reference point for Christmas!
The wide hat
Since Pharrel Williams and the Jared Leto in the past, the wide hat has made a street come-back and Florence Welch styled it with a printed twin set. We think it's a cool look for a Christmas brunch in a park.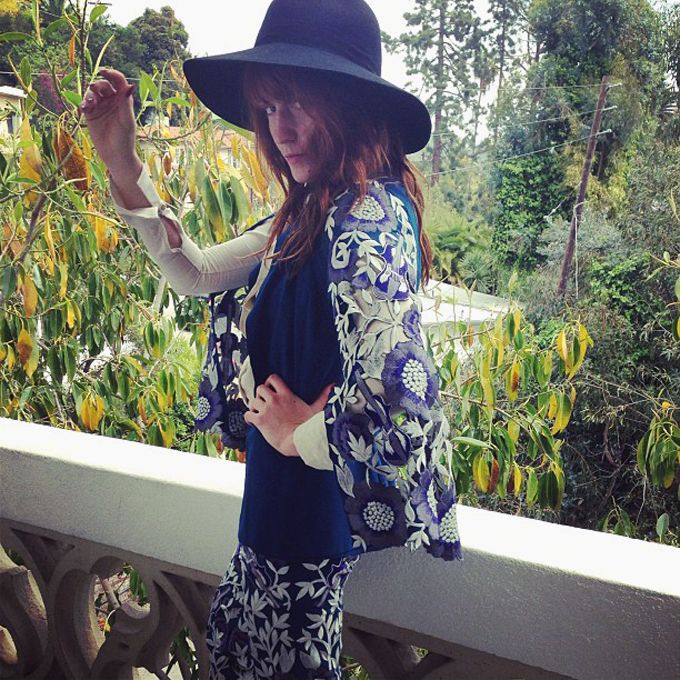 Red velvet pants!
We totally heart these red velvet bell-bottoms. This look couldn't get any more Christmas-y with the sapphire blue printed kimono over-shirt with bell sleeves and that darling vintage necklace. Let's see you rock this at the office Christmas party!
Rings and Glasses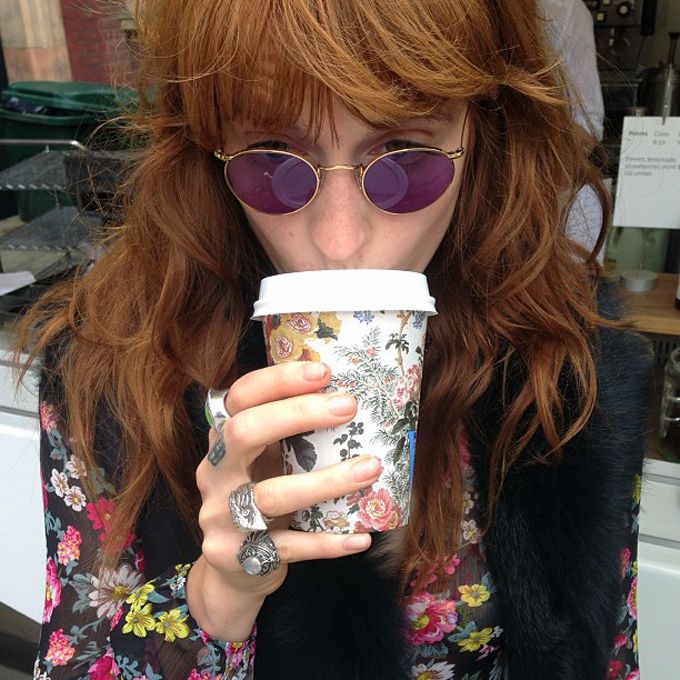 The dress for the odd sunny winter's day!
Bring back the peasant dresses and frills. Bring back the lazy Sunday morning where we play in the sun on a cold winter's day. Don't you love it when the sun makes an appearance on a cold morning. When it does, we pray you find a dress like Florence did.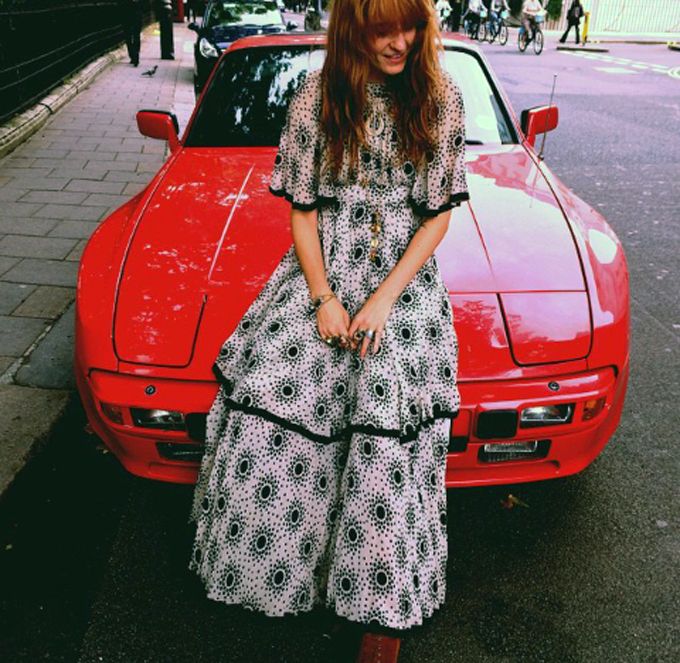 This precious dress for the working on a Holiday look.
Dig into your mama and gramma's closet, right now. You're bound to find a ton of gorgeous printed dresses that need a little nip 'n' tuck and they'll be perfect for work. Plus, in the holiday spirit, they will add to the twinkle in your eye. We found a dress on Hill Road and styled it in an episode for MissMalini's World.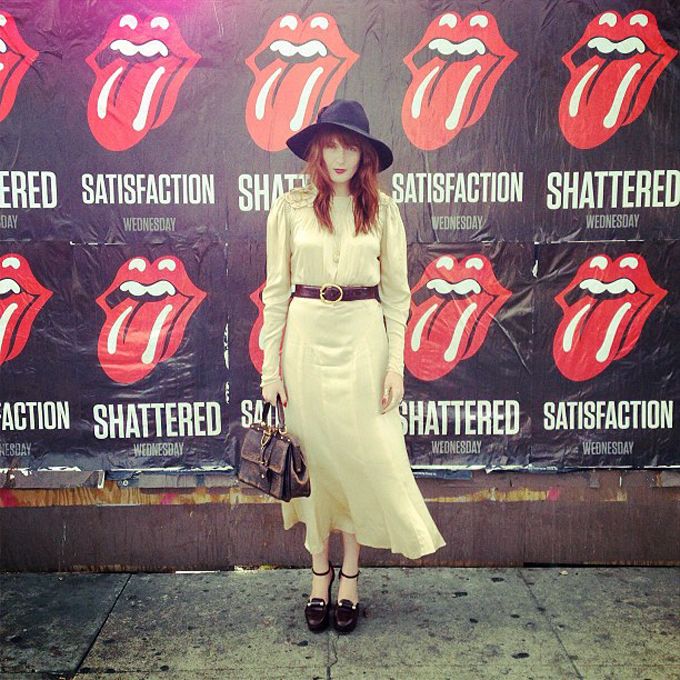 The Kimono top
They are one of the hottest garments of the season. Well, at least all the street style junkies think so. They are comfortable and Florence runs around in gardens wearing them. On a more serious note, we're all for Kimono tops and if you're into them too – tell us!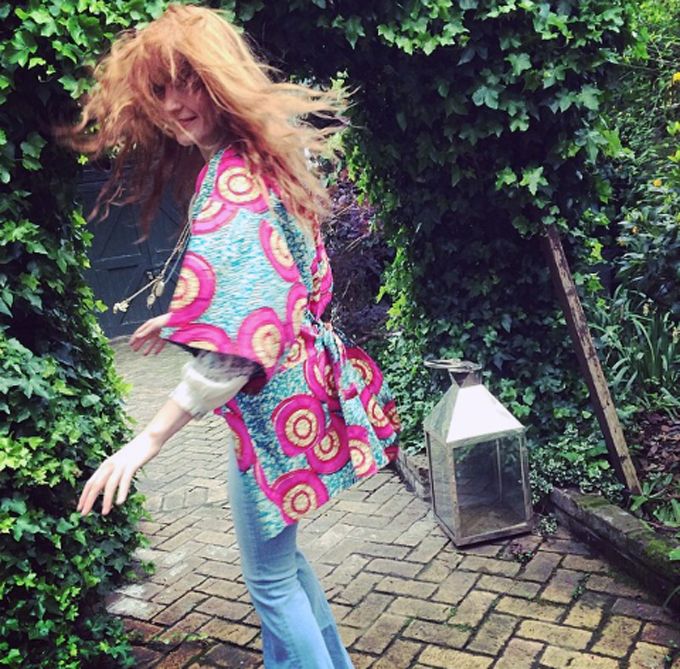 Probably the most comfortable look to sit and wait for the New Year!
We HAVE to find a similar wrap kimono! Something with a fun print and wide sleeves. Seeing Florence just chilling in this gorgeous garment makes us want to go out and get our hands on all the kimonos we can get.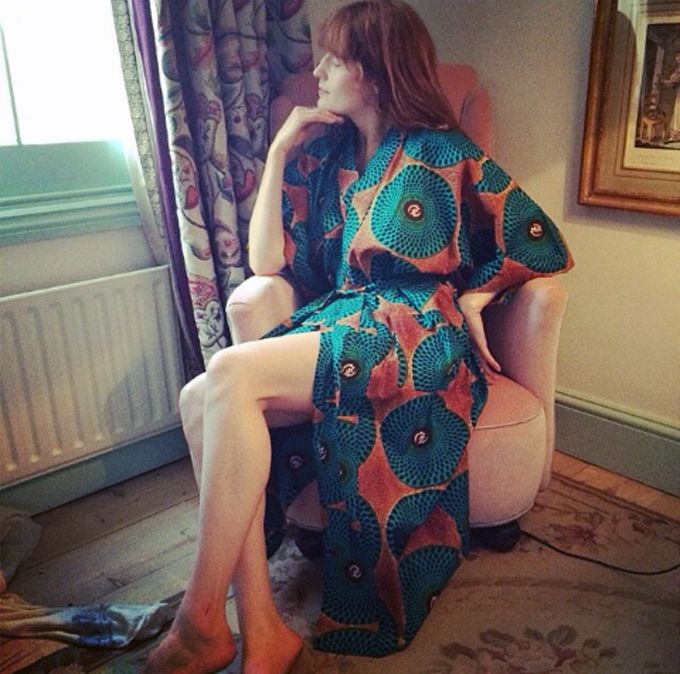 We just can't wait to look for these vintage goodies! And if you haven't heard of Florence And The Machine, I suggest starting with her Lungs album and then moving to Ceremonial in time for Christmas!  Here's her version of Last Christmas!
Got something you wanna share with us? Send it to us on bandraroad@gmail.com.
We love hearing from you! Have a Merry Christmas and see you soon!