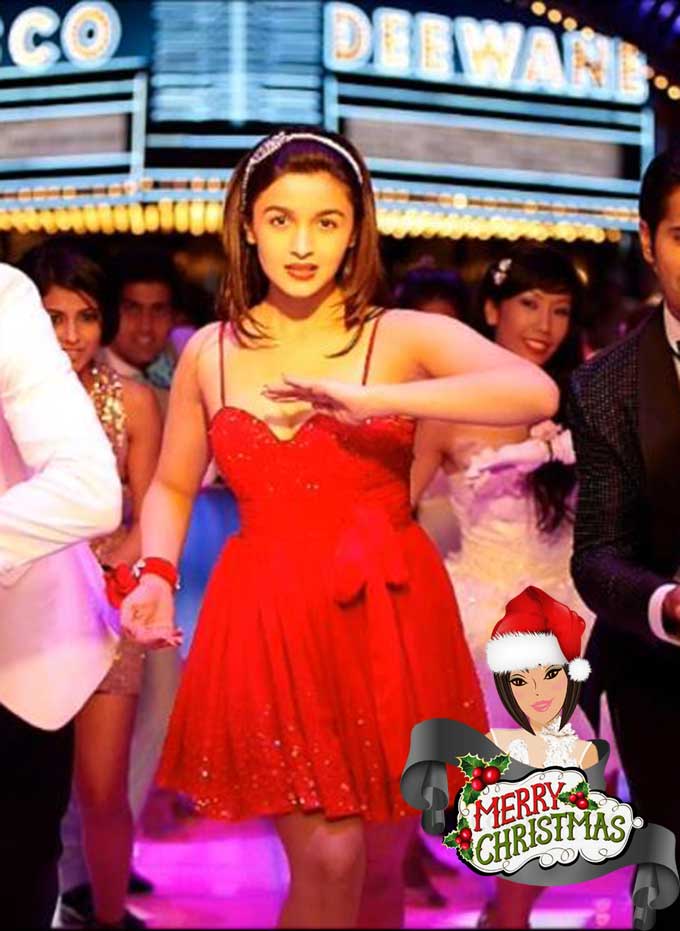 Tis the season to be jolly! And what else can make you jolly other than reminiscing and appreciating all those times when our favourite Bollywood actresses killed it in red and green outfits. Here are 7 Bollywood actresses that might make you want to steal their wardrobes this Christmas. Be warned, stealing might get you on Santa's naughty list, but hey, being a tad bit naughty never harmed anyone 😉
1. Red: Kareena Kapoor
Ahhh, yes the classic. Do you dare to wear Poo's flaming red number?
2. Green: Anushka Sharma
Oye Hoye! So traditional, so beautiful, so fun!
3. Red: Katrina Kaif
The beauty of this dress lies in the simplicity of it all.
4. Green: Rani Mukerji
Next time you're wondering how to add some Christmas to your outfit, just throw on a green blazer like Rani Mukerji in this song. It's something you may have overlooked, but look again – So trendy, so cute!
5. Red: Alia Bhatt
How do you get women to notice Alia Bhatt when there are two hot men dancing around her? Have her wear an equally hot dress – THIS dress!
6. Red & Green: Kajol
Kajol's bright green sari is very memorable but she is killing it in all her red saris too! Go Kajol go!
7. Red & Green: Jacqueline Fernandez
Green skirt, red top. For all of you crazies going to a crazy Christmas party, need I say more?
Which outfit is your favourite out of all of these?