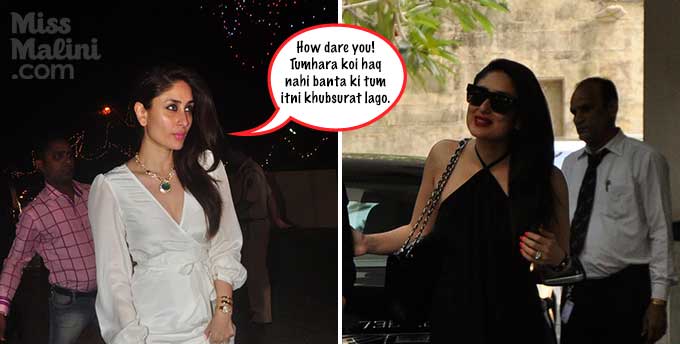 Christmas time in Bollywood means a whole bunch of parties, brunches and expensive holidays. In the case of Kareena Kapoor Khan, she does it all, but the girl definitely does it in style. She was spotted at midnight mass on the 24th night and then again at her family house on the 25th wearing two very opposite outfits. For mass, she wore pristine white…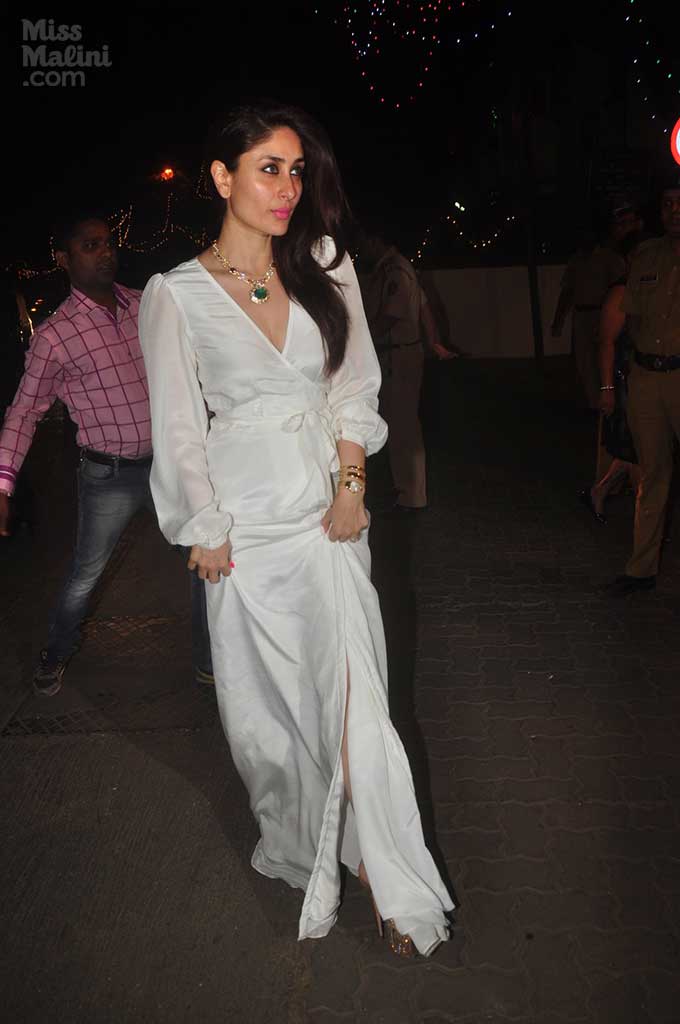 Not sure how I feel about the sleeves of that dress, It just feels a bit Victorian. But holy hell the jewellery! She wore a very regal looking necklace paired with her gold Bulgari watch. A pink pout and matching nails completed her look.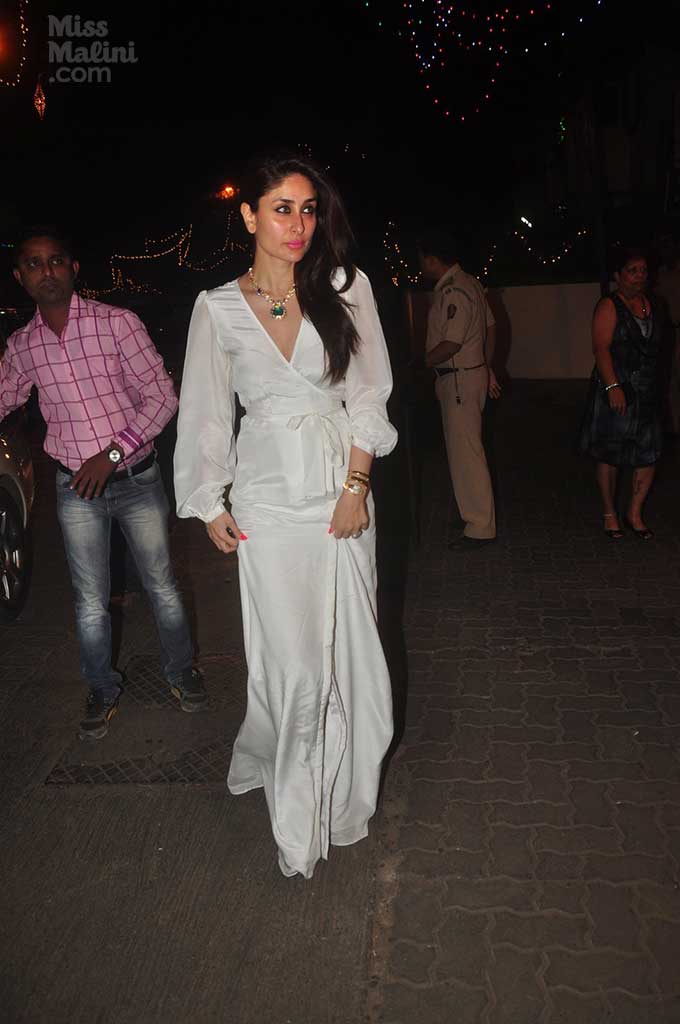 I've got to admit though, the girl looks absolutely gorgeous!
For family brunch, she pulled a complete 360 and wore something all black and well, not so covered up. And just because she definitely brought sexy back in that dress, here's what the back looked like.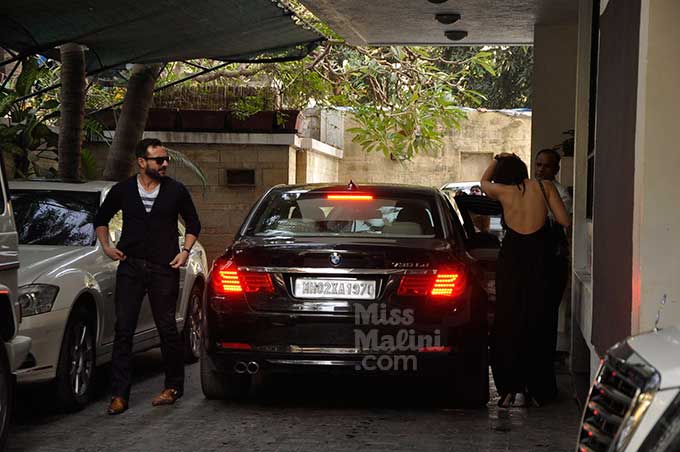 Uff, how is Saif Ali Khan managing to keep that much distance from all that hotness!? Now take a look at the front…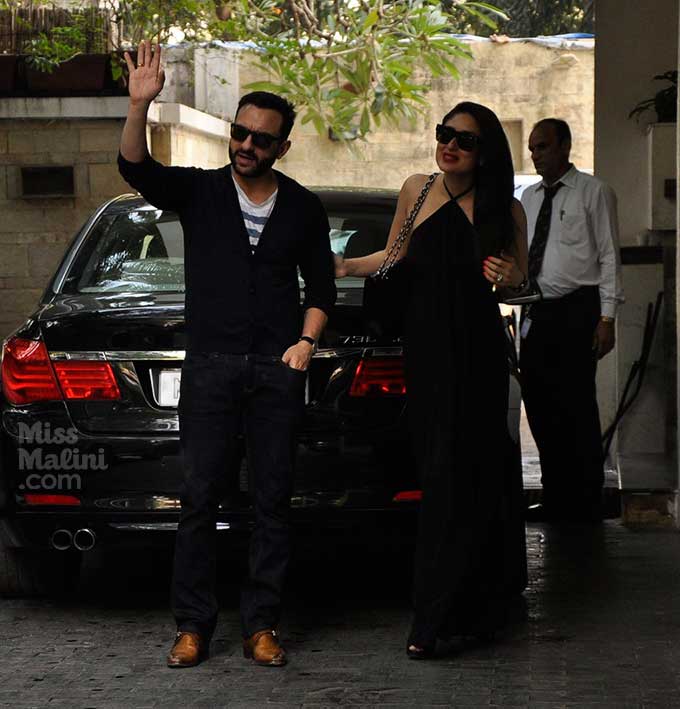 Completely blacked out with a black Chanel bag and sunglasses to match – is anybody suddenly feeling really hot?
So now tell me, can you pick between the black and white looks? I know I can't!
Pix: Viral Bhayani for MissMalini