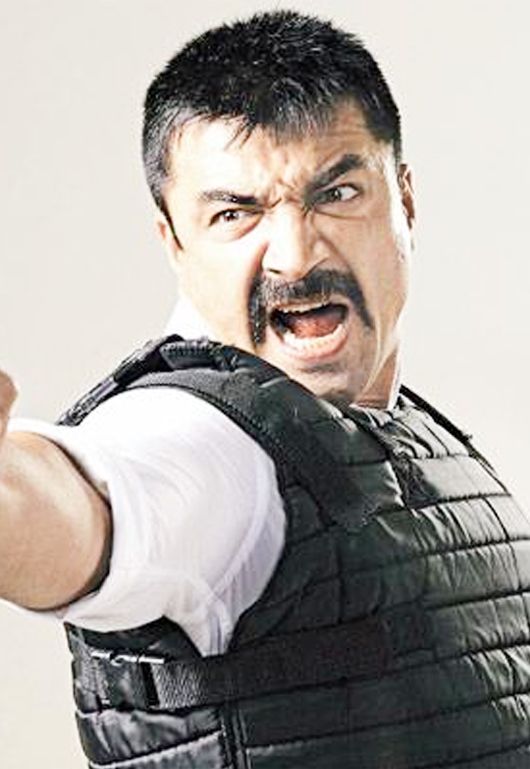 As you know, Ajaz Khan has been ousted from the Bigg Boss 8 house on the grounds of physical violence. He hit Ali a few episodes ago and was immediately terminated from the house, because apparently the Bigg Boss house has no room for physical violence (Uh… Armaan Kohli, Kushal Tandon, Puneet Issar, Sonali Raut…?).
Well apparently, Ajaz is still in Lonavla waiting in a "secret room" for the Bigg Boss team to take a call on his re-entry. So looks like he may be back too.
Physical Violence: 1, Bigg Boss: 0.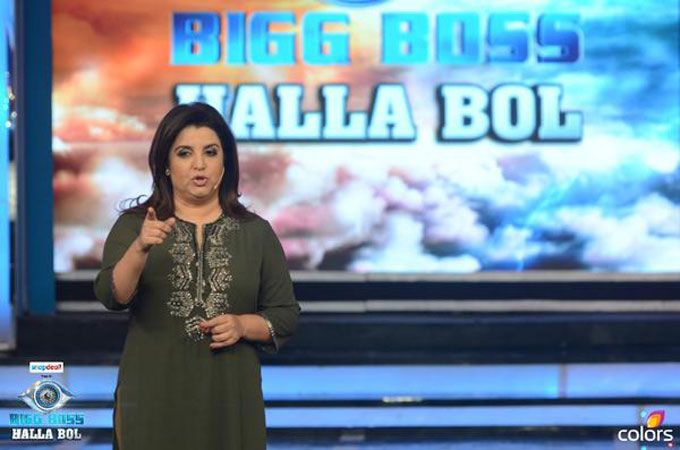 In an interview to DNA, Ajaz had a lot to say about new host Farah Khan and it looks like he's also blaming her a little for his exit. He said:
The new host Farah Khan called me a Bandar. Why? She accused me of pakaoing the audience because I was talking about season 7 of Bigg Boss when I was a contestant. But if Farah ma'am claims to be such a big fan of the show, why was she getting bored when I spoke about earlier episodes? She didn't even let me speak. The whole situation was very unfair to me. If Salman was there the channel would've had a hard time explaining why I was expelled.
Though Ajaz claims to be waiting for a decision about his stint in the house, the channel spokespersons maintain that keeping him out of the house is the channel's final decision. To that, Ajaz said:
The junta wants to know how and why Puneet, Sonali and Pritam weren't expelled when they resorted to violence.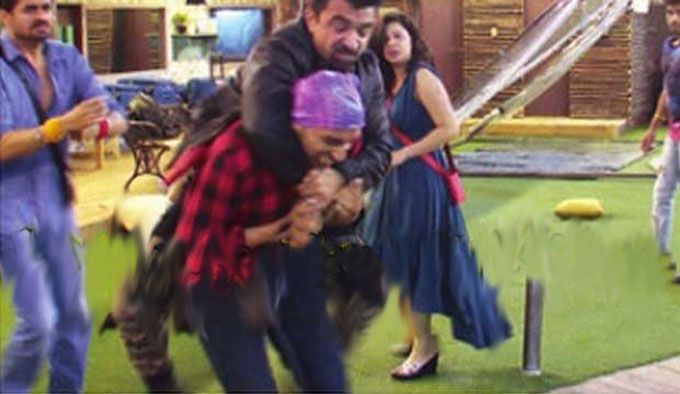 Fair point, right?
Finally, as justification for his actions, Ajaz said:
Ali kept provoking me all through the day. He raised his hands on me first. He kept calling me nakli Shah Rukh etc. All this was not shown during telecast. If anything, both of us should've been expelled.
Well junta, what are your thoughts? Tell me in comments below!