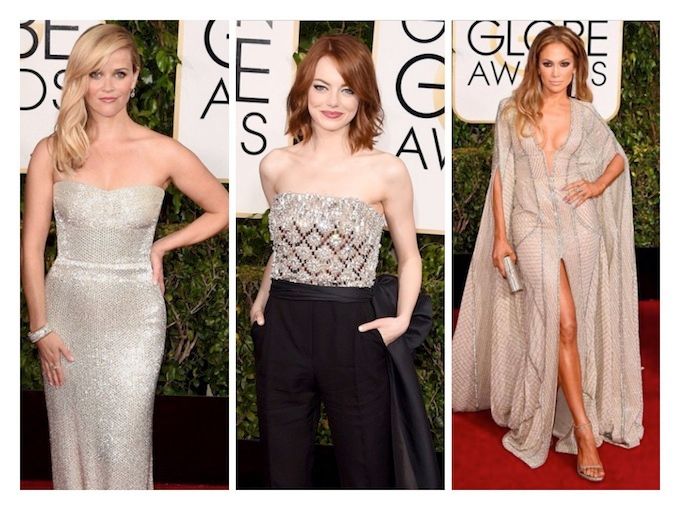 It's awards season all over again and Team MissMalini is keeping up with everything that's happening! Last night was the 72nd Annual Golden Globes and as expected, the stars brought their best to the red carpet. While I'm counting down 10 of the best beauty looks from the night, stay tuned to our website for best-dressed lists, a winners countdown, and more!
1) Kate Beckinsale
Kate Beckinsale is the perfect combination of angelic beauty plus seductive appeal and I love it when her makeup dresses the part too. Her makeup is true to her natural beauty. Without too much color, her skin looks dewy and fresh!
2) Amy Adams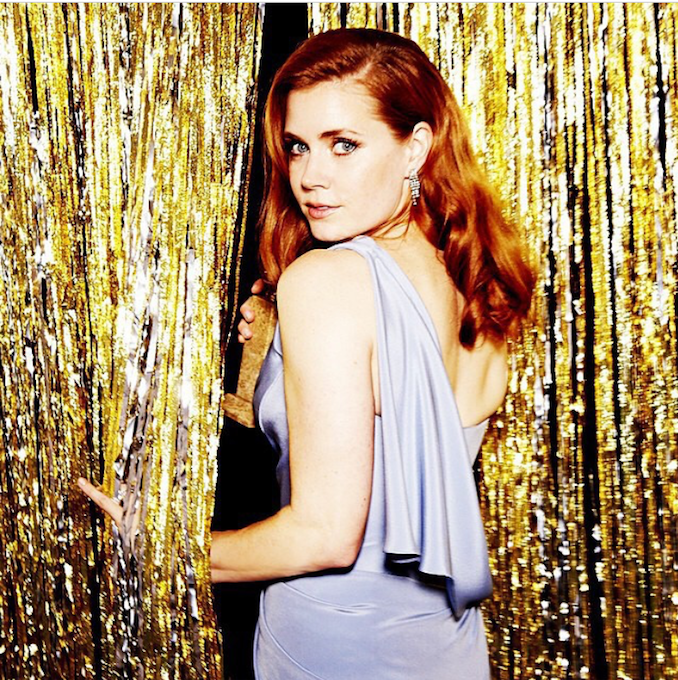 Amy Adams is rocking another barely-there makeup look. The side-swept, retro hair has never looked better. Sometimes, it's best to let your skin speak for its own beauty.
3) Lorde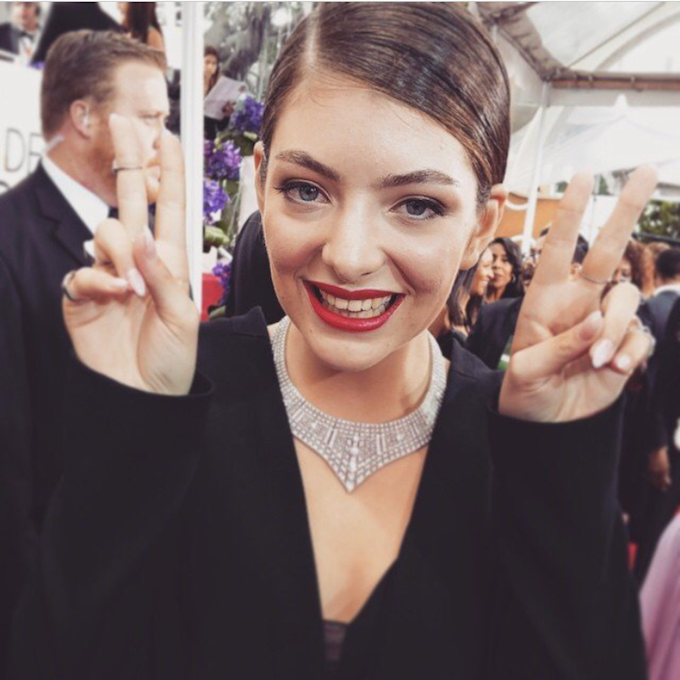 Lorde, who we usually see without big hair, wore her hair super sleek to perform at the award show. She did stay true to her favorite bold lip look though. You can never go wrong with a red lip for a red carpet event!
4) Naomi Watts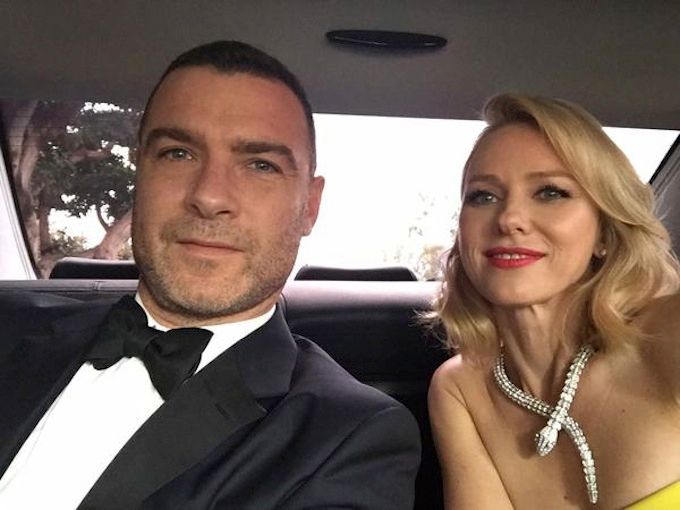 Ahh, there we have it – the classic red lip and winged liner. This never gets old. And look at her hair! The choppy bob really draws attention to her flawless face.
5) Emma Stone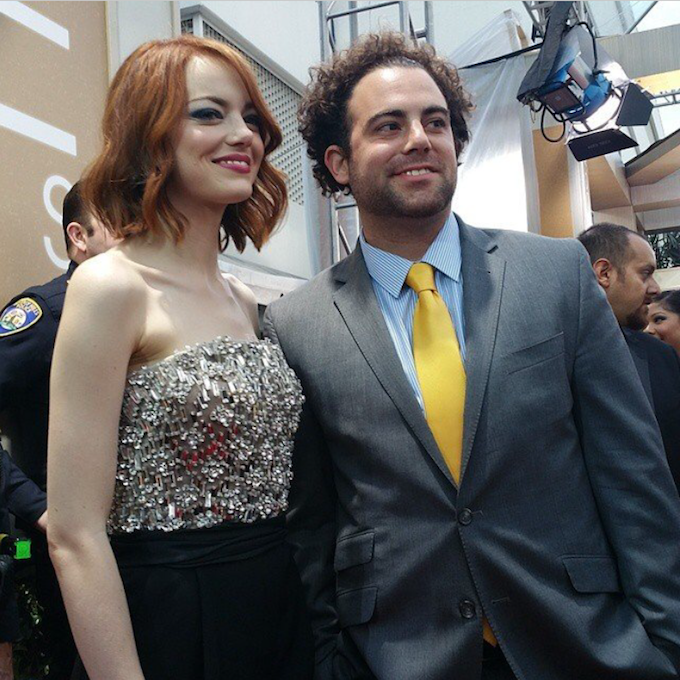 Speaking of choppy crops, here's another hair cut I'm obsessed with. All these bobs are really making me want to go cut my hair, but that's a conversation for another day. Right now, I can't take my eyes off Emma Stone! The graphic eyeliner goes perfectly well with the earthy pink of her lips.
6) Kerry Washington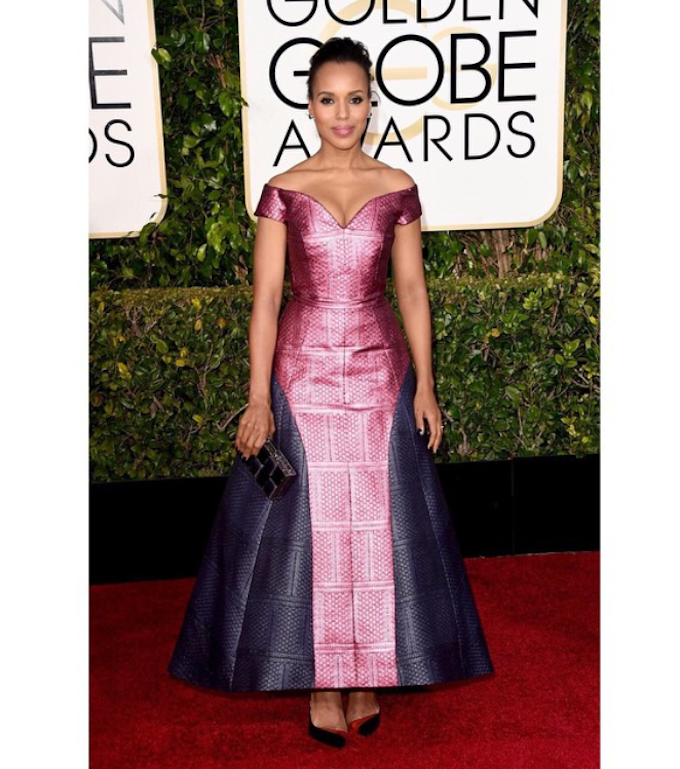 Pregnant or not, this woman always hits it out of the park with her beauty looks! It's partially because she's got a gorgeous face, but we've got to give her credit for her impeccable taste. This just goes to prove that you can pair doll-like pink lips with a metallic smokey eye and still be subtle.
7) Jennifer Lopez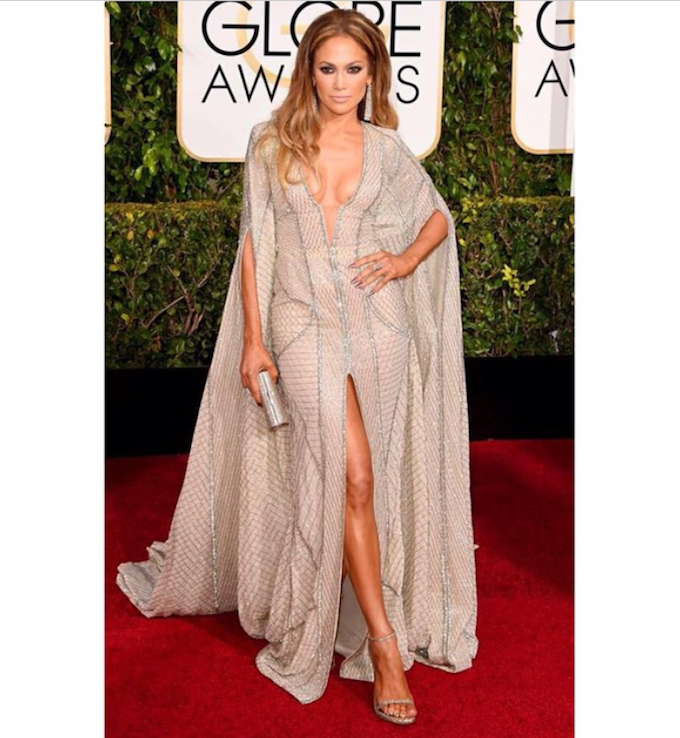 All the focus is on Jlo's eyes with this look. Not many can carry of a heavily smudged eye. The key is to add no more color to your face. And can I just say, her skin always look wow from head to toe. The fake tan and body shimmer is really worth the extra time when it comes to pictures.
8) Katie Holmes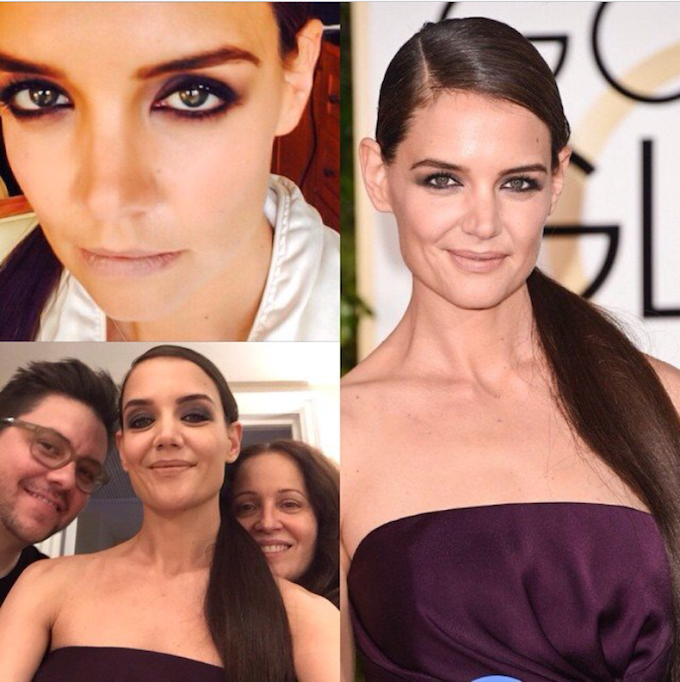 I don't think I've seen Katie Holmes work a makeup look like this one before. She got match-matchy with a deep purple gown and eyes, but hey, it works. The rest of her face is completely matte, so the eyes make an artistic statement.
9) Reese Witherspoon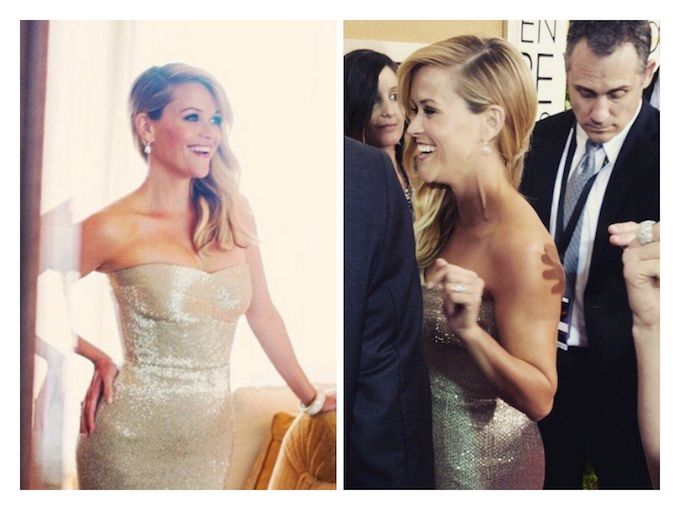 All she needs is a simple liner and a shimmery pink lip to go with her dress. Reese Witherspoon looks good no matter what!
10) Khloe Kardashian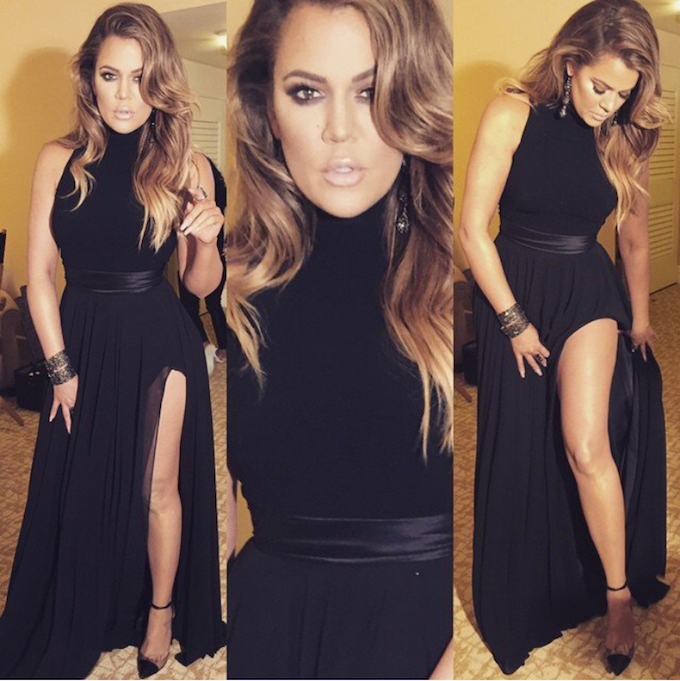 Has Khloe Kardashian ever looked this good? I don't think so! This woman is glowing and is completely carrying off this brown smokey eye.
The award season has clearly kicked off with a bang! I can't wait to see the beauty trends celebrities will be donning at upcoming award shows.