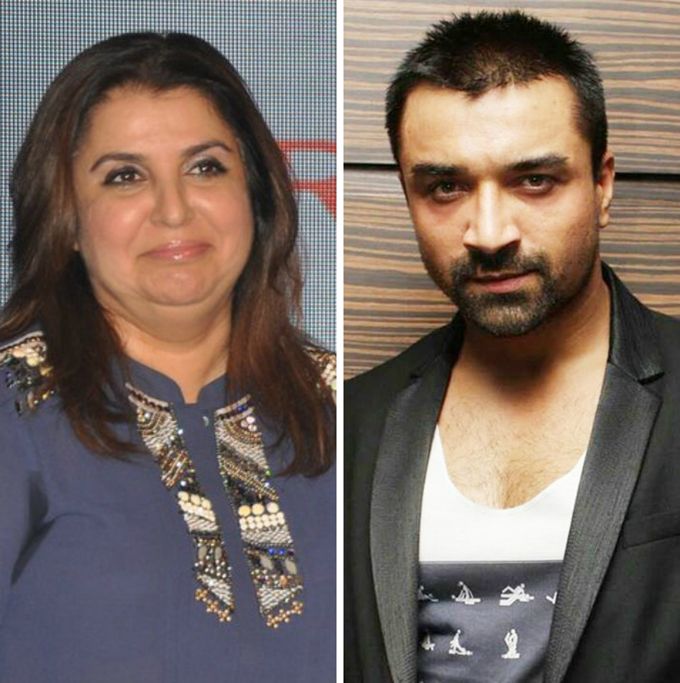 Ajaz Khan always carries a controversial aura around him. Pardon me for using a non-existent term like 'controversial aura' but I couldn't think of a better way to describe his antics. In the last season of Bigg Boss, Ajaz made waves with his tapori attitude and by picking a few fights here and there. Recently, he made a comment on Gauahar Khan's slapgate incident that shocked everyone. He had even managed to piss Karan Patel off during one of the Box Cricket League matches. No wonder he was called back into the Bigg Boss house as a challenger to the existing contestants of this season.
But surprisingly, he ended up exiting the house much sooner than expected as he had physically attacked his co-contestant, Ali Quli Mirza. And the show's current host, Farah Khan made a rather snarky remark about him. Reacting to the entire event, he recently told a leading daily:
I am hurt because of the way I was treated. I am disappointed as I wasn't allowed to present my version. Everything happened in the heat of the moment. He (Ali) hit me first; I simply reacted. Calling me 'Aadmi ya bandar' (man or a monkey) was uncalled for. Ali's elbow hit me, but that wasn't shown on TV. I was feeling uneasy and felt pain, and applied ice after my exit. But when the pain didn't subside, I went to see a doctor two days later, who told me that there's a swelling. I have been recuperating since the last few days.
Do you think Ajaz Khan's telling the truth? Tell us why.