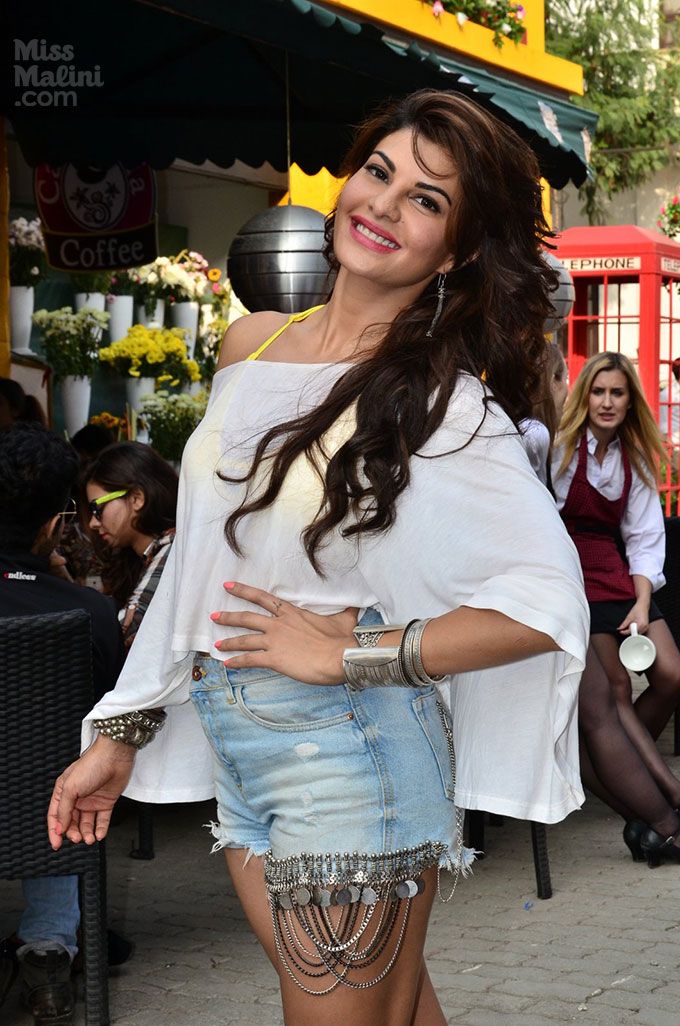 A while ago, we showed you an accessory Jacqueline Fernandez was wearing on the sets of her upcoming flick, Roy. What we didn't know at that point of time was that the quirky piece of metal has been designed by the star herself! Yep, you read that right, Jacqueline decided to take some of the costumes into her own hands and honestly, we're pretty damn impressed!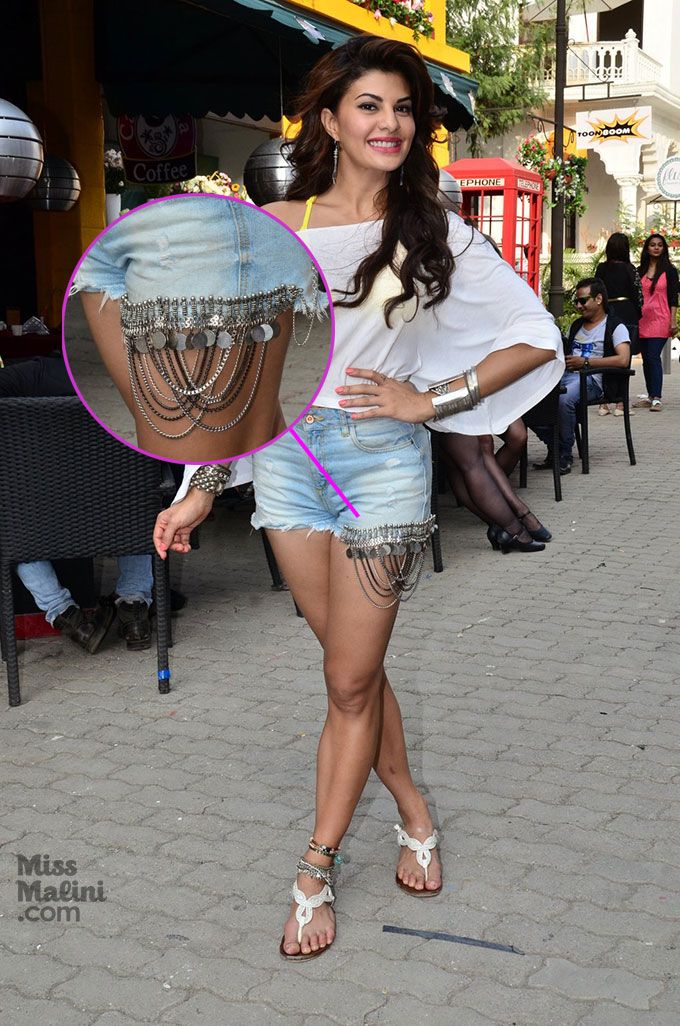 She plays a double role in the movie and sources say that she's even picked out clothes from her own personal wardrobe for some of the songs. Of course, the thigh accessory stayed put and she called it a 'Jegling'. Here's another look…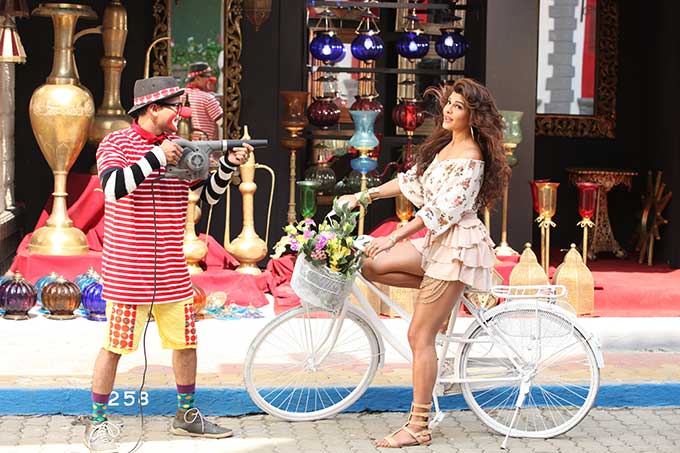 With the gladiator sandals she's worn in this picture, that thigh chain fits right in! Every time Fernandez steps out, she manages to give us something to look at. The fact that the girl's got style isn't anything you haven't heard before, and this just proves that she doesn't always need a stylist to look like a million bucks. For Jacky, it looks like she was just born with it and very few celebrities possess that particular talent.
You go girl!