The Coachella Valley Music and Arts Festival is an annual two-weekend, three-day music and arts festival held in California every year. As exciting as it sounds, the festival is popularly known for its concert fashion. No jokes! When you think of concert fashion, Coachella is the boss. With all of young Hollywood, stars and models gathered at one dusty desert destination, decked out in their boho best, it's a serious style game. A lot of these celebrities are spotted all boho chic, so naturally, H&M (boho masters) and Coachella are collaborating on a new clothing line.
According to the Swedish brand, the H&M X Coachella collection will offer men's and women's clothing and accessories (the pieces will range from $5 to $50). The ladies line will focus on a very lovey-dovey, romantic trend with graphic tops, lots of fringe, lace embellishments, rad rompers, cool crop tops, sexy shorts, and printed wide-legged pants. For men it will be all about the graphic tees and shorts.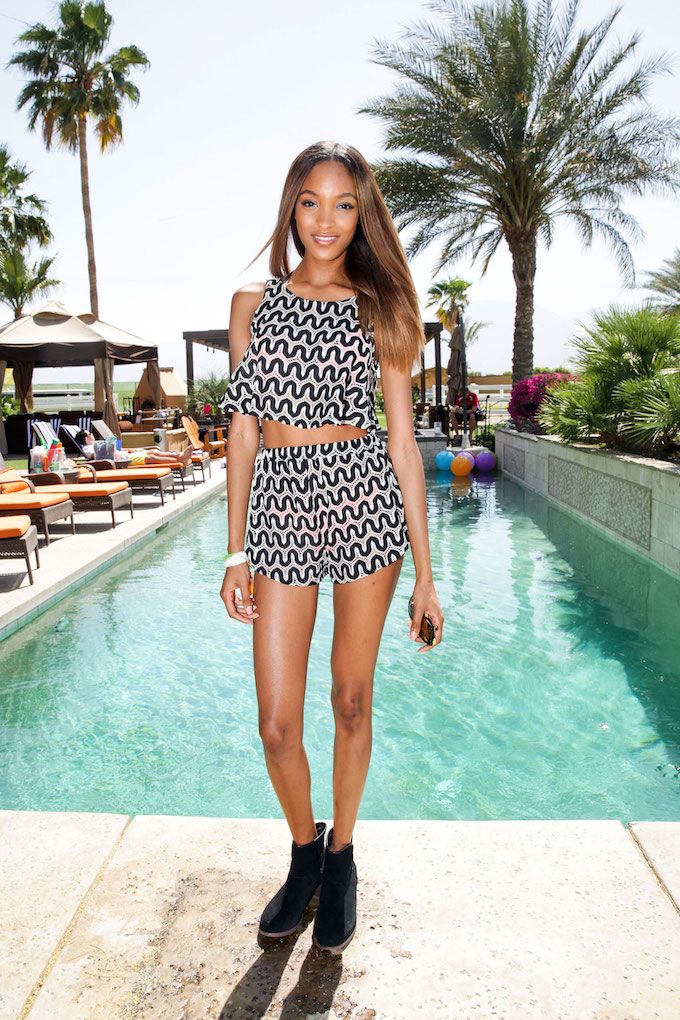 We want, we want it ALL! CANNOT WAIT!