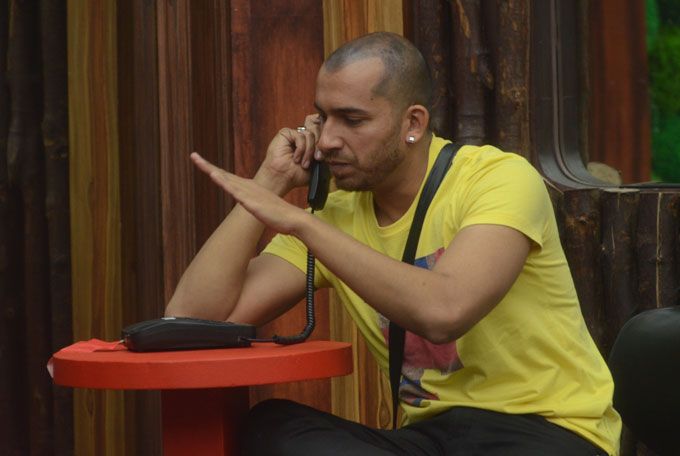 Ali Quli Mizra has earned the title of being the entertainer of the Bigg Boss house and rightly so! His conversation with Gautam Gulati during the luxury budget task yesterday is proof of that. What started as a call from Ali to vent his frustration on Gautam about him accusing Ali for getting Ajaz Khan eliminated, ended with Ali telling Gautam that he will smooch him in the next 24 hours… #MajorLOL
Here's what happened! Somewhere during the call, Ali mentioned that he had noticed a mole on Gautam's lips. Gautam seemed quite surprised by this revelation and told everyone after the call that even girls don't pay such close attention to his lips. Ali, who was rather pleased to hear that, said that he loved the mole and will kiss it in the next 24 hours!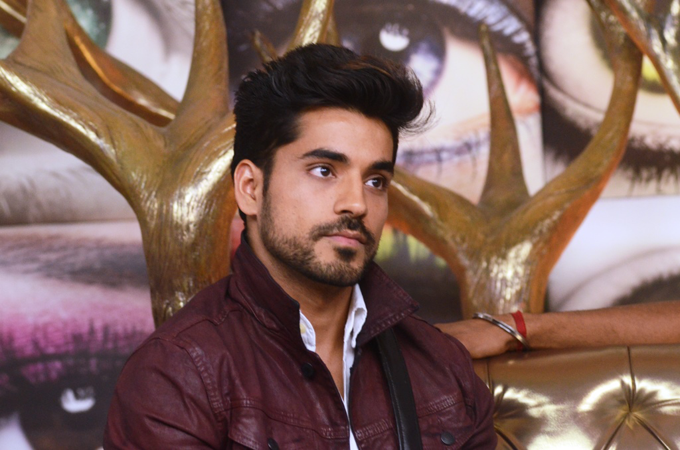 I am not even exaggerating but Gautam almost turned red and was left with no choice but to laugh at Ali's comment. It was nice to see that, at least for a few minutes, everyone in the house was doing something other than fighting.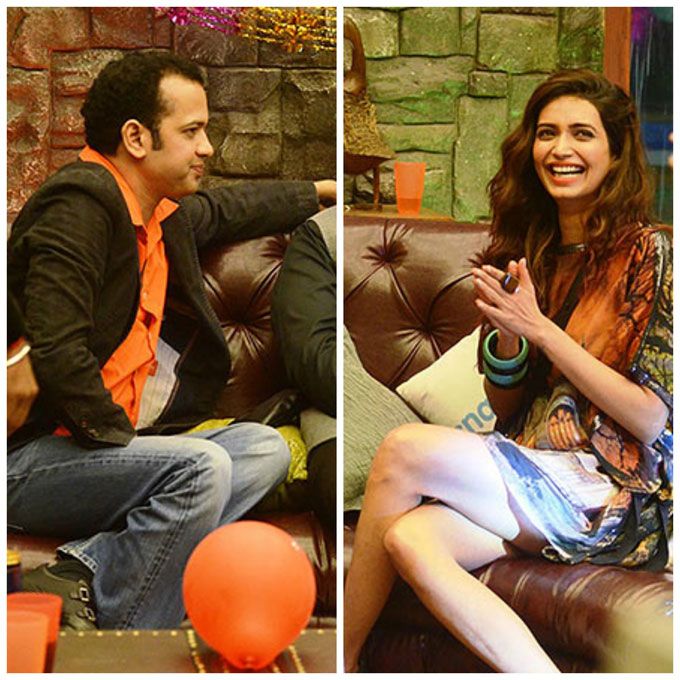 But as expected, this happiness was only short-lived! Next, it was Karishma Tanna's turn to make the hate call and she put Rahul Mahajan on the receiving end. She questioned him about his flirtatious ways with her and also told him that he couldn't impress her with his money. She made it quite clear to him and everyone else in the house that no one can ruin her image on 'National Television'. (Except her own self, of course!)
While everyone else lauded Karishma for setting the record straight with Mr. Mahajan, Dimpy Ganguly thought otherwise. In tonight's episode, she will be seen crying about Karishma's behaviour with her ex-husband, and will also be taking a stand for him by calling him 'faithful'.
I don't know about anyone else but I am just getting more and more confused about who feels what for whom with each passing episode. What are your thoughts?