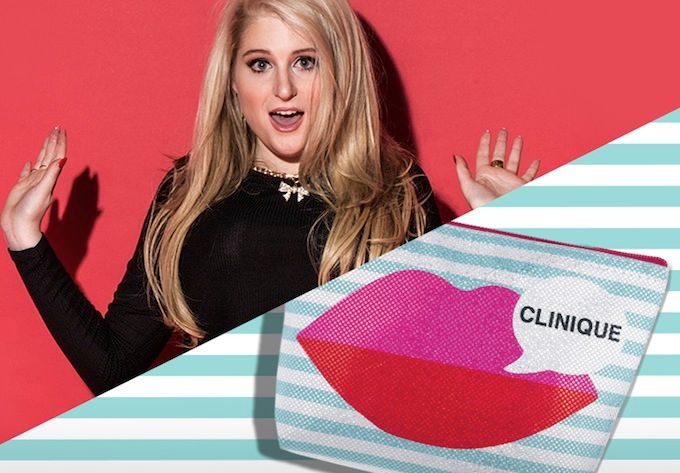 Meghan Trainor was All About That Bass, but now she's all about this: her limited edition collaboration with Clinique! The pop star just released a makeup bag that is made up of Meghan's favorite Clinique picks. The goodie pouch is inspired by her Lips Are Movin' music video, so of course you'll find all sorts of shiny and colorful products in there.
Clinique also hosted a launch party for Meghan's debut album, Title, in L.A, while promoting their newly released collaboration. About working with Clinique, Meghan said:
I love Clinique products and it was an honor to curate my favourites from the brand! Designing the cosmetic bag was a fun process and I hope my fans enjoy it!
Unfortunately, the bag is available online only in the U.K and the U.S. so I guess you better get someone to order it for you!
Psst … Meghan took over Clinique's Instagram for a couple of days. You might want to check out what she's been up to. Find the snaps on Instagram @Clinique.