I don't know if you watched Bigg Boss 8 Halla Bol last night, but OMG I did (at midnight) and it was such a BB-LLAST! Mostly because I watched with two boys – who don't usually watch this show and who's heads exploded witnessing the insanity that is this show – as if, for the very first time! Enjoy 🙂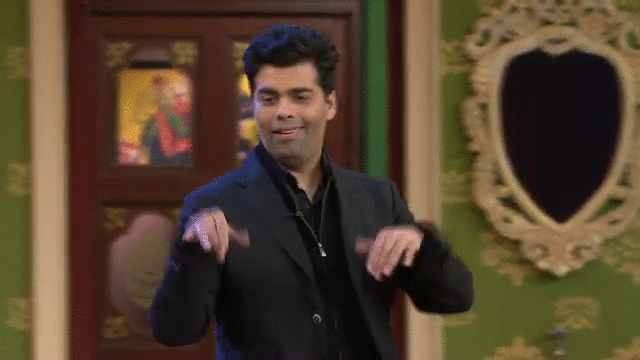 So it all started when I switched on the TV around 11:58pm and thought (and tweeted) to myself:
"Ok FINE I'll watch BiggBoss tonight just to see what's up 😛 are you in?"
And then one of the boys said,
1. "Clearly everyone has finally lost their minds on Bigg Boss."
(Mostly because they were rolling around acting drunk to some Bollywood song) and I thought to myself; Yep, sounds like day 117! Gonna have to tweet ALL the things I'm hearing tonight! *Bahahaha* And can I just say, for the record? I loved watching Bigg Boss with the boys #MustRepeatSoon
Looking at Sambhavna Seth.
2. "You mean that's a girl?! That's a dude man."
On spotting Upen and Karishma.

3. "How is that cleft on Upen's chin possible? It's like an asteroid hit it."
4. "What are those… roses?! I never noticed the walls!!!"
5. "Are they really dating or is this fake?"
6. "How is possible that every season there are relationships?"
7. "I guess they're not very bright AND they're bored."
On Rahul Mahajan.
8. What's the deal with this Rahul Mahajan guy?"
After which a 5 minute recap of the Rahul Mahajan "back story" came up and I had to remind them that they were missing the show. *teehee*
On Sambhavna Seth.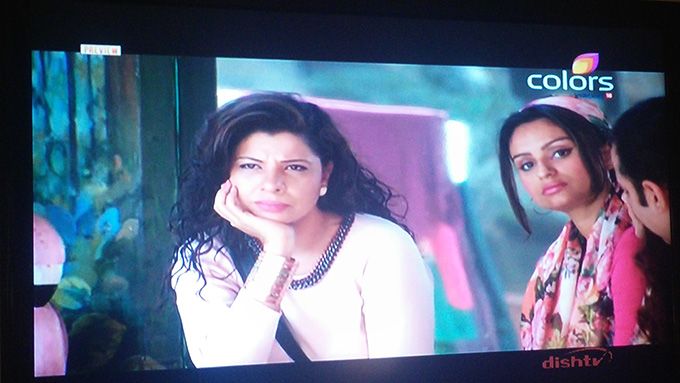 9. "Did she used to be a guy? The Bhojpuri one? She even has big hands."
Still some serious gender confusion here! (Also I tweeted, "In case you just tuned in, I'm live tweeting everything the boys I'm forcing to watch #BiggBoss 8 are saying out loud :P) Bahaha"
Enter: Guatam Gulati.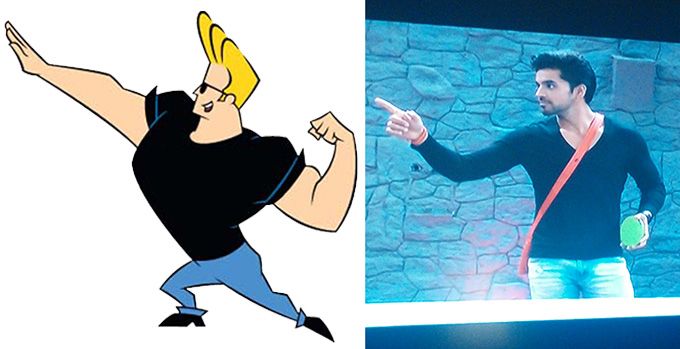 10. "He might be more Johnny Bravo than Sid Mallya. Even the hair!"
Just watching the general randomness.
11. "What the f*ck."
After Karishma says she likes Upen and yes he's her "type"
12. "He's kissing people because she said she likes him? What is this?! Is this middle school?!"
On Gautam Gulati again…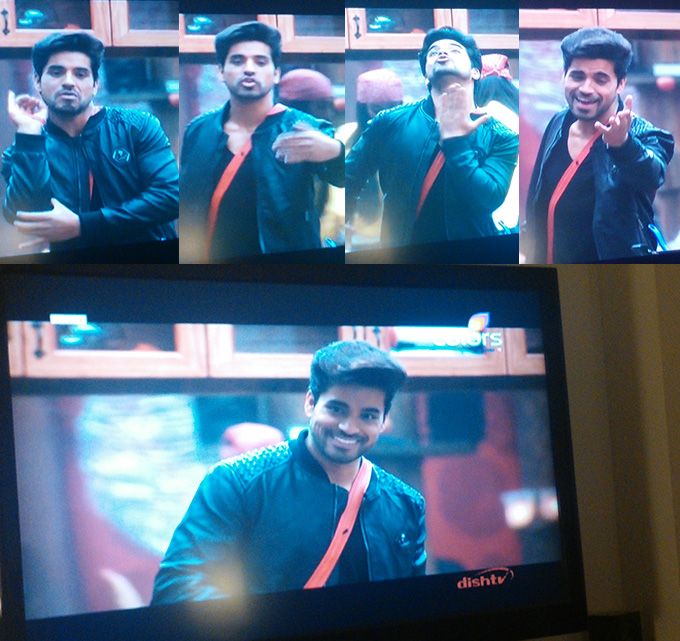 13. "How did this guy get a special red microphone bag? Everyone else has a black one! Like they gave it to him so it'd match his outfit?"
14. "Look at this guy's hair? It's like a wave!"
15. "Where did he get flowers from? And they're fake too."
Back to everyone gossiping about Upen and Karishma.
16. "She's cheating on her boyfriend on National television? She's amazing. That takes some balls."
17. "Meanwhilem Upen is hitting on another guy's chick while he's on TV?! If I was her boyfriend I'd kick his ass the minute he got outside!"
On spotting Dimpy Mahajan.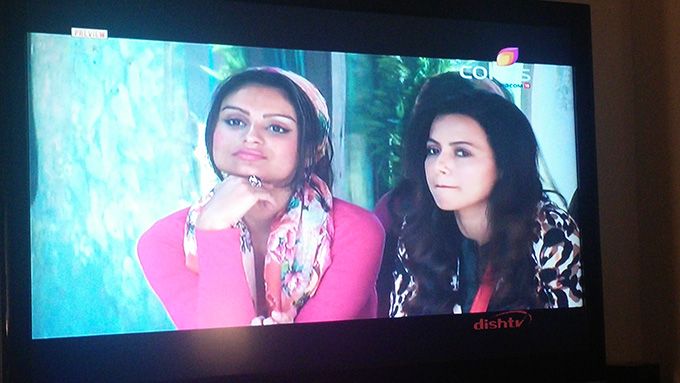 18. "Why is she wearing wedge heels in the house?"
19. "Its not for her, it's for you and me."
20. "These chicks are really fired up about this. Why are they still talking about Upen?"
21. "Chicks just have to gossip. Even if everyone is watching!"
22. "These two are amazing actually, these two catty gossip girls. The left one is the best!"
On spotting Mahek Chahal.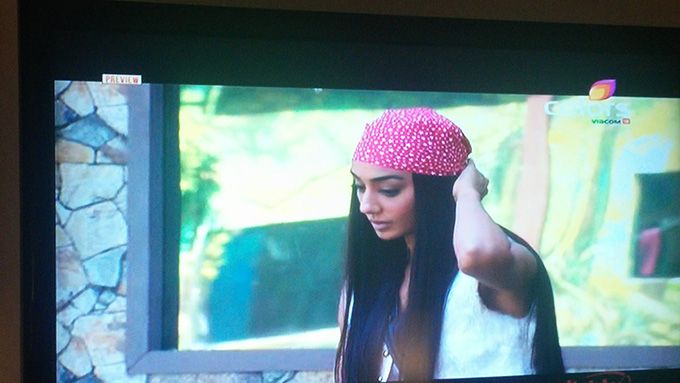 23. "Look how straight her hair is."
On the way Ali sits.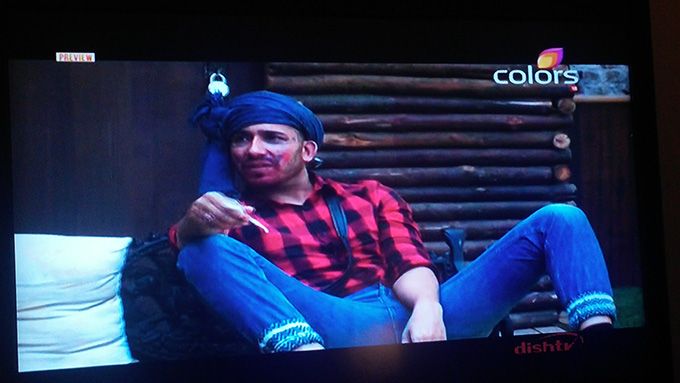 24. "Why are his legs so open all the time?! Look at this! This is ridiculous!"
25. Who needs to sit like that?!"
On watching Ali powder up!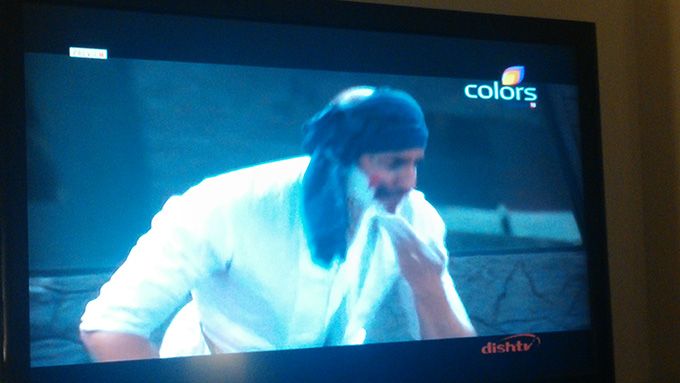 26. "I hope that's not boric acid, because that's what they usually put on carom boards."
On Sambhavana's turn.
27. "See how much strength she had? That's a dude!"
28. "Upen looks concerned."
On Gautam Gulati Again.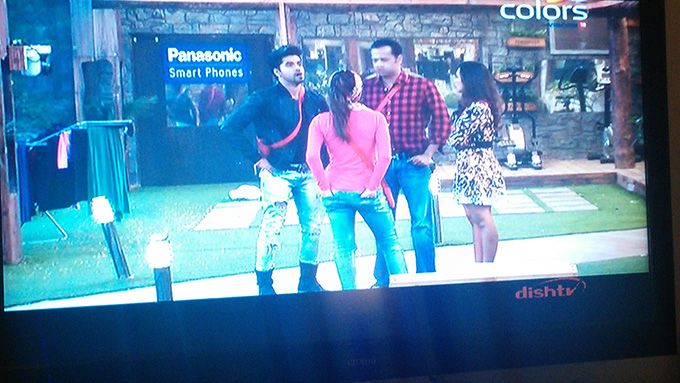 29. "He looks like a f*cking cave man. Cave man in tight clothes."
30. "You think he wants his hair to be that poofy? Or he's just been in the house so long that it looks like that?"
31. "He's like that – Hagrid. He does his job but he's a dumbass."
32. "He's like a metrosexual Hagrid."
On Ali's victory "slide".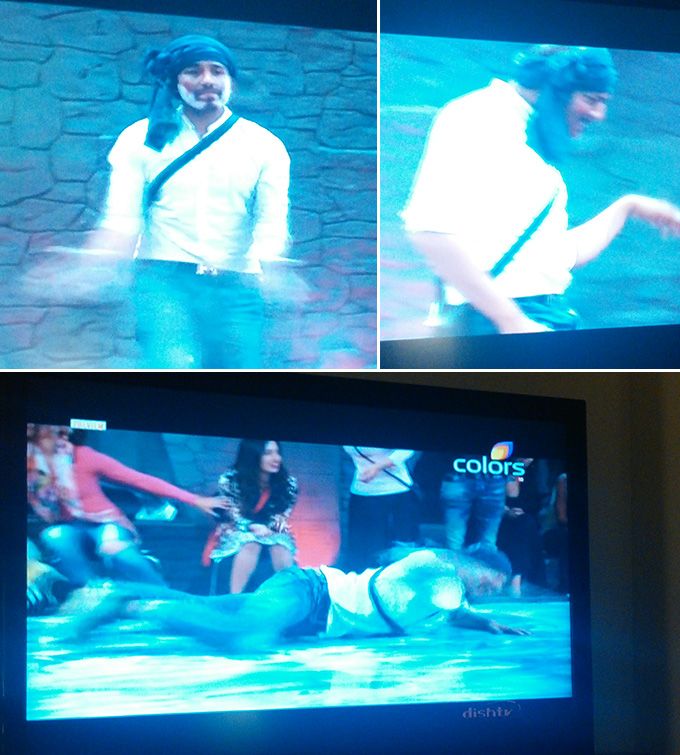 33. "And this guy is literally insane! Ok. WHAT?! Look! We're watching him LIVE losing it! Now I kind of wish it was boric acid."
Back to Gautam.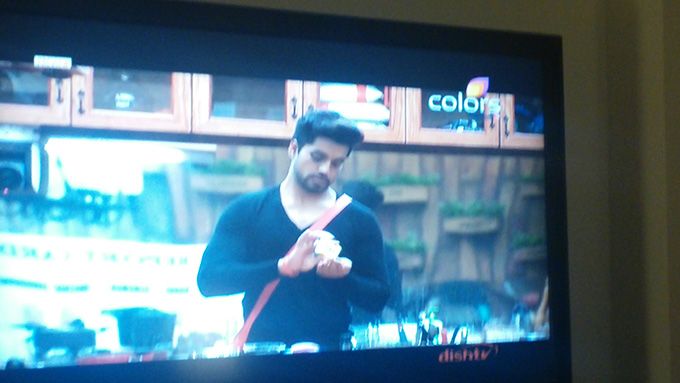 34. "You know he's such an air-head that I kinda like him. He's not hurting anyone. Making his tea.."
35. "Look at him. He's like 'what? huh?' He has no idea what's happening."
36. "Look at his jeans. Holy sh*t. It's like they're painted on. I can literally see his balls."
At this point I was like (OMG now dying tweeting this LOL).
During the ad break.
37. "I feel like Hindi television is a whole other universe."
Also the boys just died laughing at the ad that said,
38."MD practising in US."
Bahahaha and then, this.
39. "Wow. Did you see that for the 'dark chocolate fantasy' ad they took a duskier girl?!"
Bigg Boss time stamp says 3 hours have passed.
40. "It's only been three hours? All that sh*t happened in 3 hours?!"
Rahul mumbles.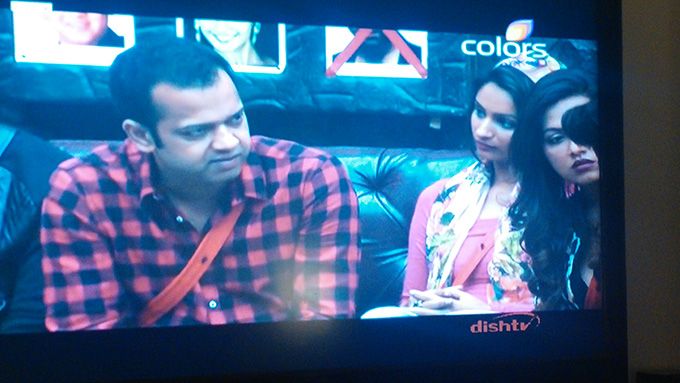 41. "Why does he sound like that? It sounds like his vocal cords are in his chest."
Bigg Boss time stamp 6pm.

42. "So ALL this flirting has been happening between 3pm and 6pm?!"
#GautamGulatiRules starts trending on twitter.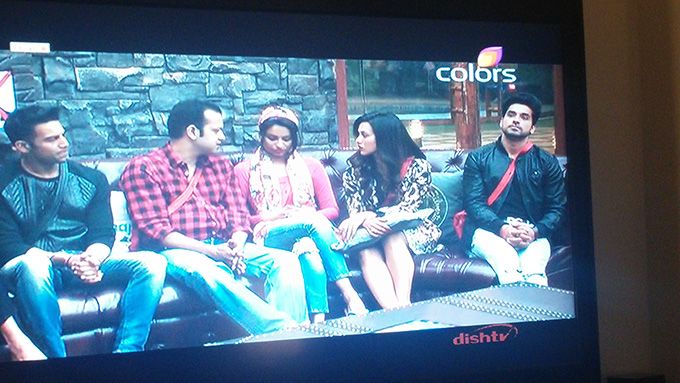 43. "Look at him! Look at him! He's literally sitting there twiddling his thumbs! I love him dude."
Back to Mahajan.
44. "Is that an Hermes belt? With his lumberjack shirt!"
Ali.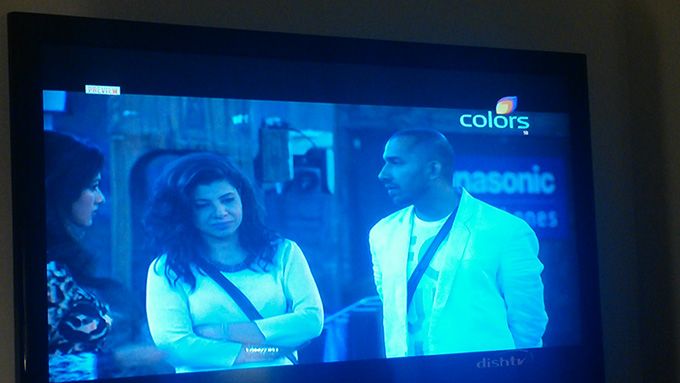 45. "This guy has an amazing receding hairline though. Look at how deep it goes!"
Ali tries to kiss Gautam on the lips.
46. "Oh sh*t. He's going to kiss him."
Upen and Karishma sitting on one bed in the dark.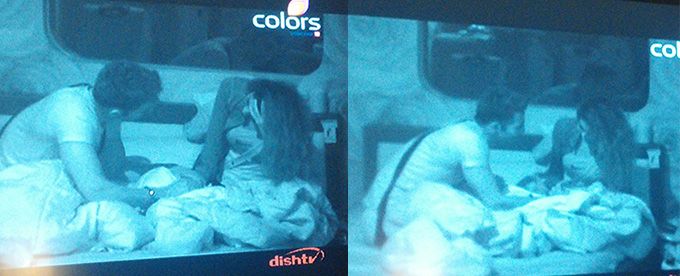 47. "Look at him! He's pulling her! He's so desperate. Look, look, look, look! Oooohhhh they didn't show it, the kiss, it happened!"
And finally.
48. "I can't believe how much happened. Without anything actually happening. I can't believe the last hour of my life right now."
Neither can I bro, neither can I. (Sometimes my blog, it just writes itself.) Thank you and goodnight! xoxo