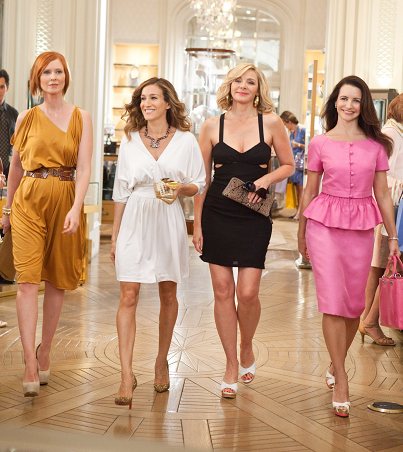 I like my money where I can see it – hanging in my closet.
Carrie Bradshaw
Sex and the city has given us everything fabulous! First of all, there was Carrie – the character who taught us some very important lessons about fashion, sex, love and friendship. Carrie's outfits were certainly to die for and some of these outfits were so fab we couldn't help but fall head over heels in love with them. Since it was her birthday (the fictional character, not SJP), we are looking back at 5 oh-so fabulous Carrie Bradshaw outfits that we just cannot stop swooning over.
PS: Don't know about you, but I definitely think these 5 outfits could only be carried off by the diva herself.
1. A Different Personality Every Day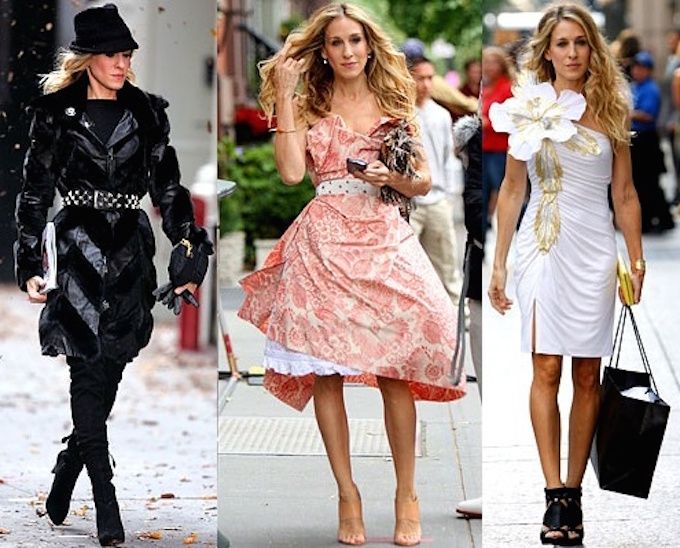 2. The Run-Away Bride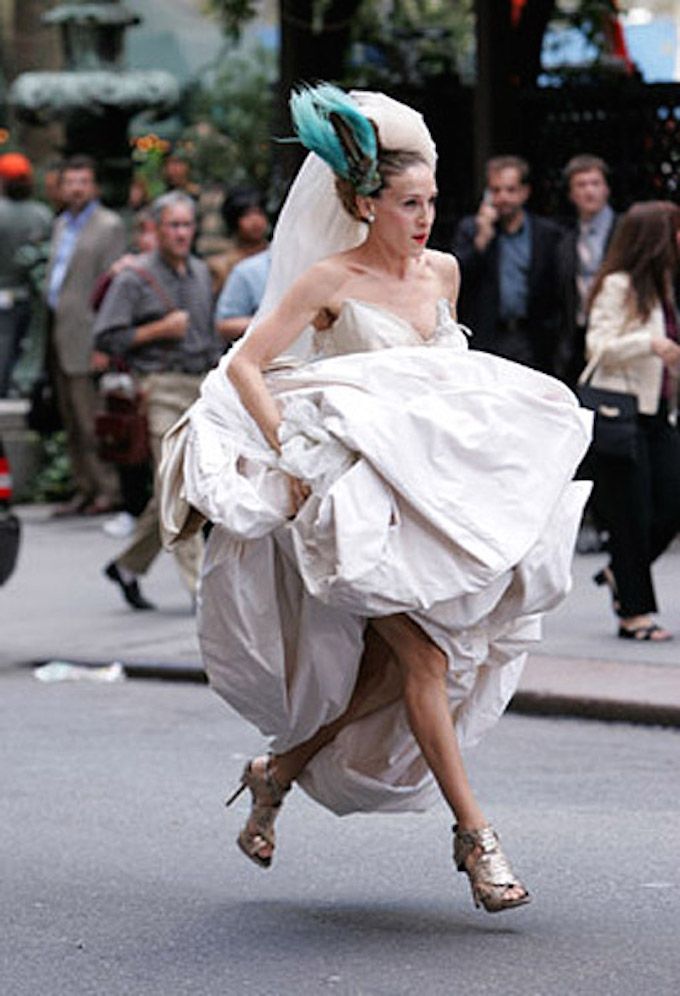 3. The Trend Setter
4. The Sweatshirt And Gown Type Of Fashionista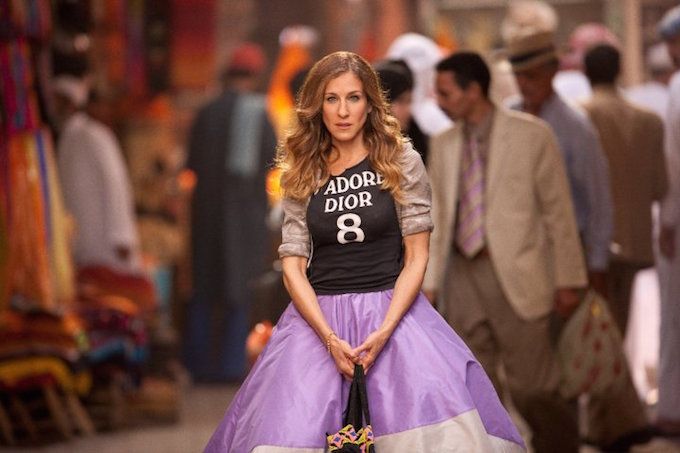 5. That Pant Suit Look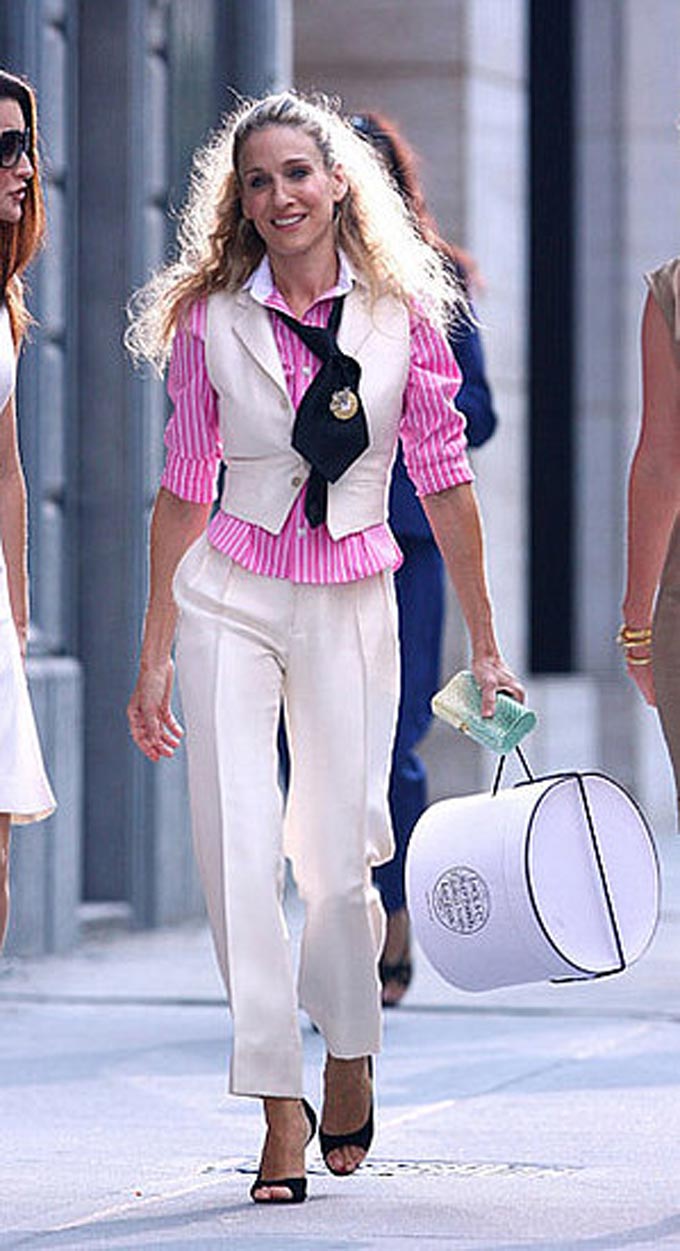 I can't imagine any one on this planet carry off these outfits better than Carrie herself.
What do you think? Isn't she amazing?!