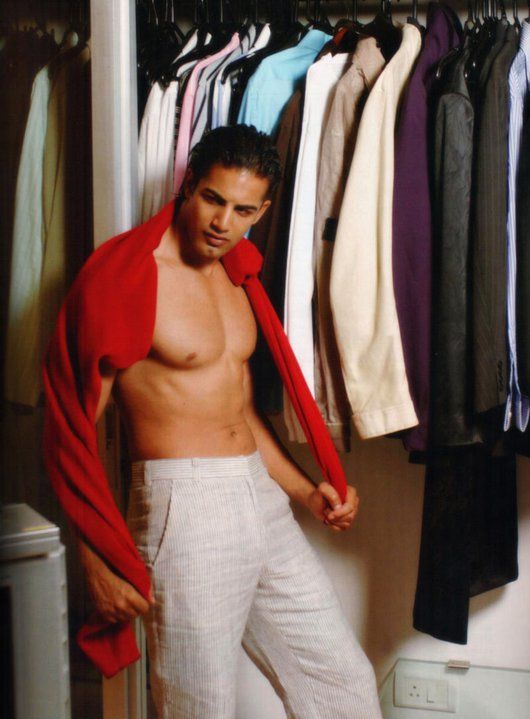 Upen Patel is making the most of his comeback in the Bigg Boss house, isn't he? I guess it's a good thing because from whatever we know about him, one thing is for sure – this man knows how to remain in news! And by that I don't mean his antics in the Bigg Boss 8 house, I'm actually talking about the things he did BEFORE entering this crazy reality show! Wondering what they are? Find out.
1) Dated Amrita Arora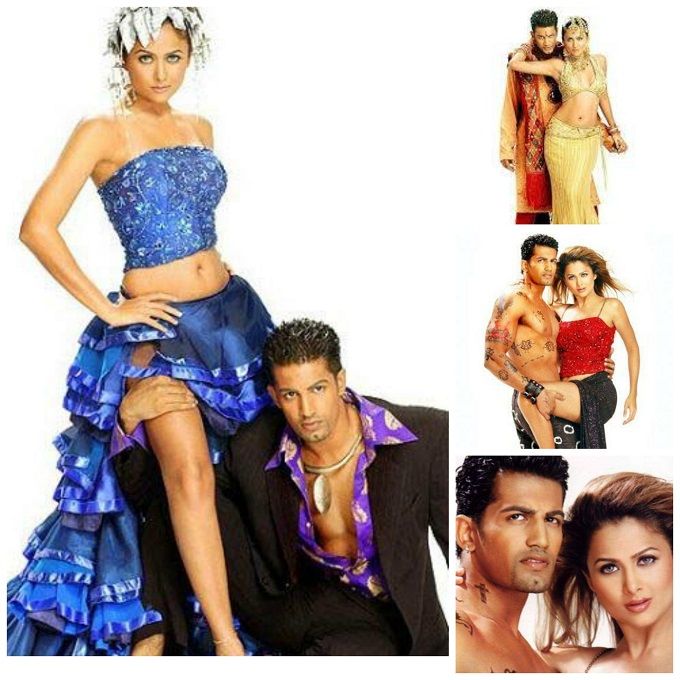 Remember Amrita Arora? She's better known as Kareena Kapoor's BFF and Malaika Arora's sister now but the girl did make news when she and Upen started dating. Don't get me wrong, they were never the 'it' couple of Bollywood, they just made each other popular enough to remain in news. Also, did you see their costumes? They'd be my favourite couple if they just wore clothes like that all the time.
2) Featured in the remix song 'Kya Khoob Lagti Ho' for DJ Suketu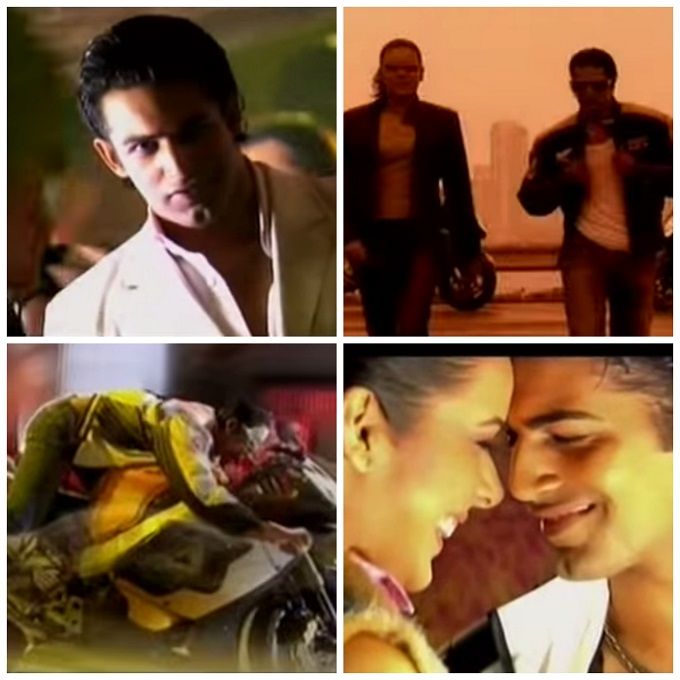 Remember when DJ Suketu's remixed songs were a rage? Yea, us too. Obviously Upen featured in the most expensive video of that time along with Udita Goswami and grinned his way to stardom.
3) Won the IIFA Best Debut Male award for 36 China Town!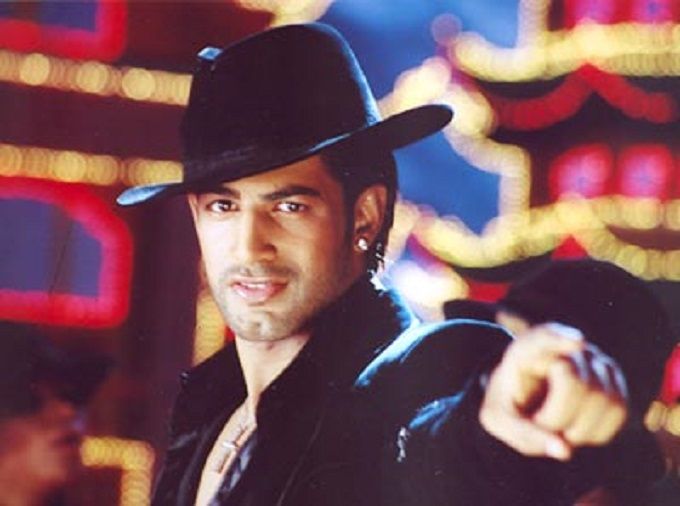 That happened.  #DarkAgesOfBollywood
4) Played Katrina Kaif's douchebag boyfriend in Ajab Prem Ki Ghazab Kahani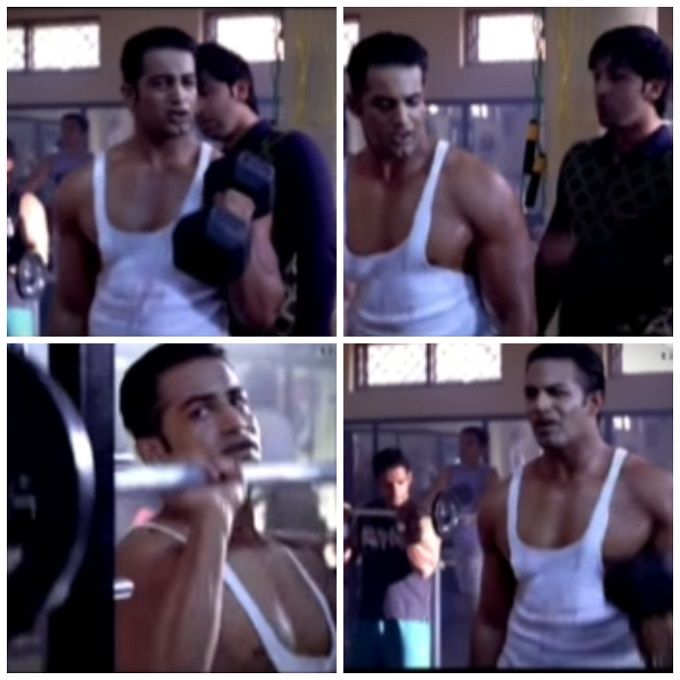 Even when his popularity was waning, he did have a cameo in Ranbir Kapoor and Katrina Kaif's Ajab Prem Ki Ghazab Kahani. Won't really blame you for forgetting.
5) Tried cooking for a TV show Cook Na Kaho
The golden age of Star One  – when it had shows like Remix and Sarabhai vs Sarabhai on air, it also had a show called Cook Na Kaho, which was quite cool. Upen did an alright job. Sadly, he was shown the door after a couple of episodes only to be replaced by Shayan Munshi.
6) Once threw a glass of wine on ex-girlfriend Shamita Singha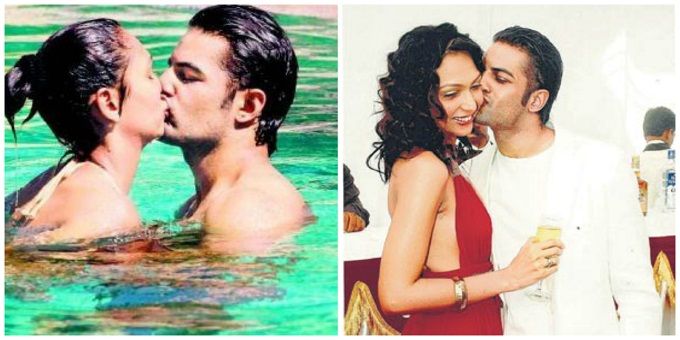 Yep! Upen Patel had major temper issues and mood swings according to ex-girlfriend Shamita Singha, so much so that during one of their arguments, he threw a glass of wine on her face! Whoa. When questioned, Upen said "I do react to situations. I'm not here to justify rumours and give people their 15 minutes of fame. I'm easy to attack because I never react." Shamita on the other hand said that Upen needs some serious help. Ouch.
7) Rumoured to be dating Deepika Padukone!
This started because of a photoshoot the two models did for a Wendell Rodricks collection. The photos were quite hot and people began speculating that Upen and Deepika were in a relationship. Neither party confirmed it and Upen even clarified that the photos were just for an assignment.
We must say the guy ha lead quite a colourful life! What do you think?