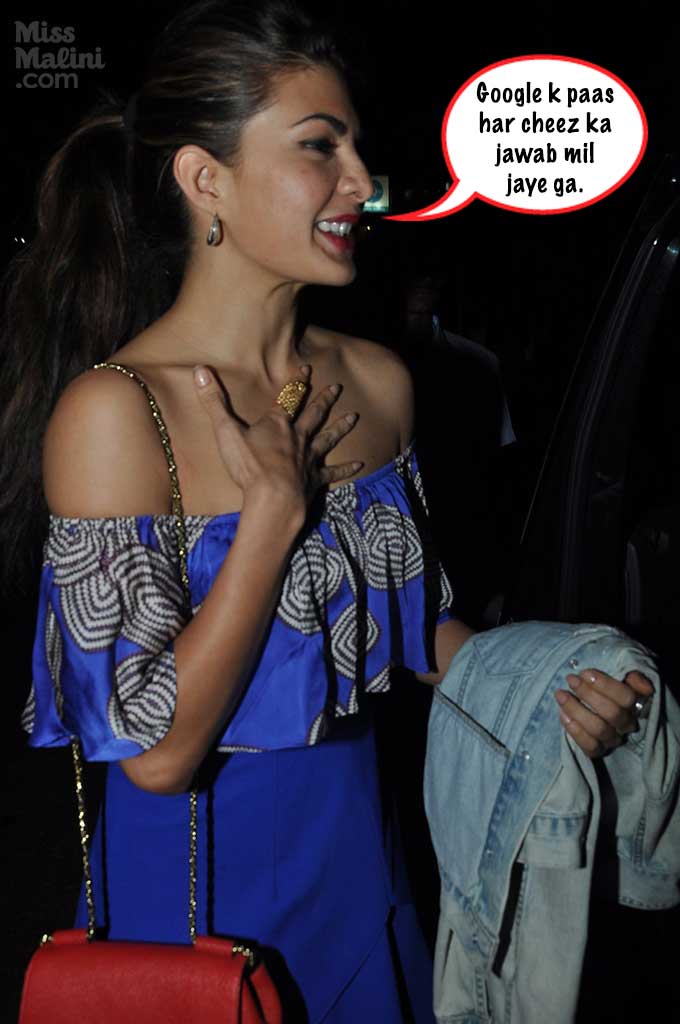 …Sirf iska nahi. Oh Jacqueline Fernandez, why won't you tell us where you were off to, especially when you look so nice! Miss fashionable Fernandez stepped out of her house last night for what we're going to assume was a dinner date at a trendy new place.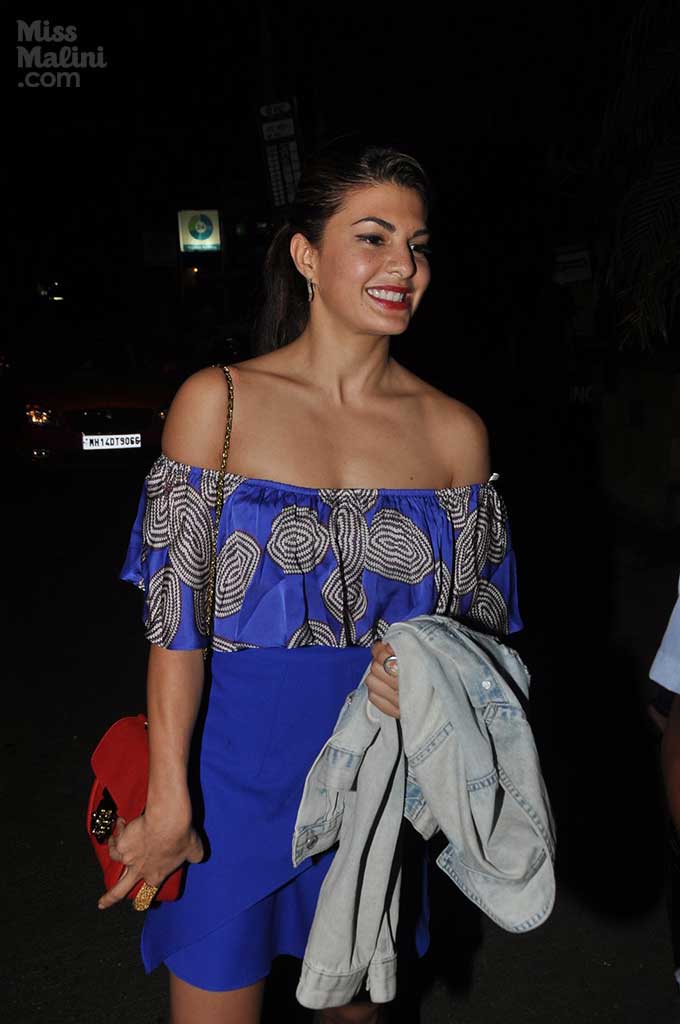 In an off-shoulder printed top from Turquoise & Gold and an electric blue skirt to match, she colour blocked her look with a bright red Chloé sling bag.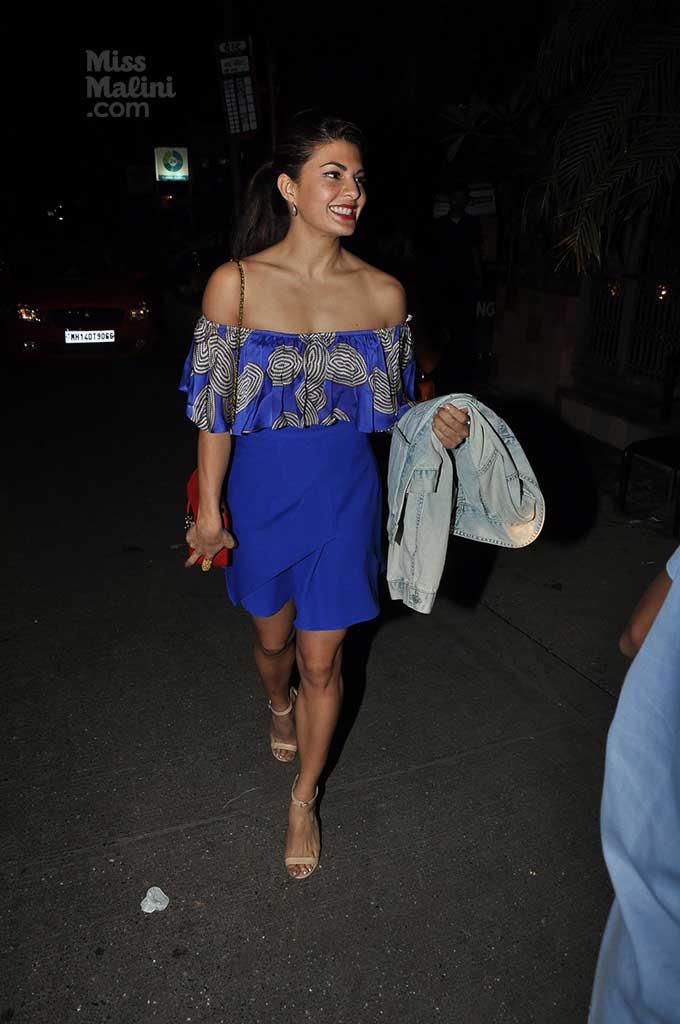 With a smile on her face and bright red on her lips, she looked like she was in a great mood as she left the house.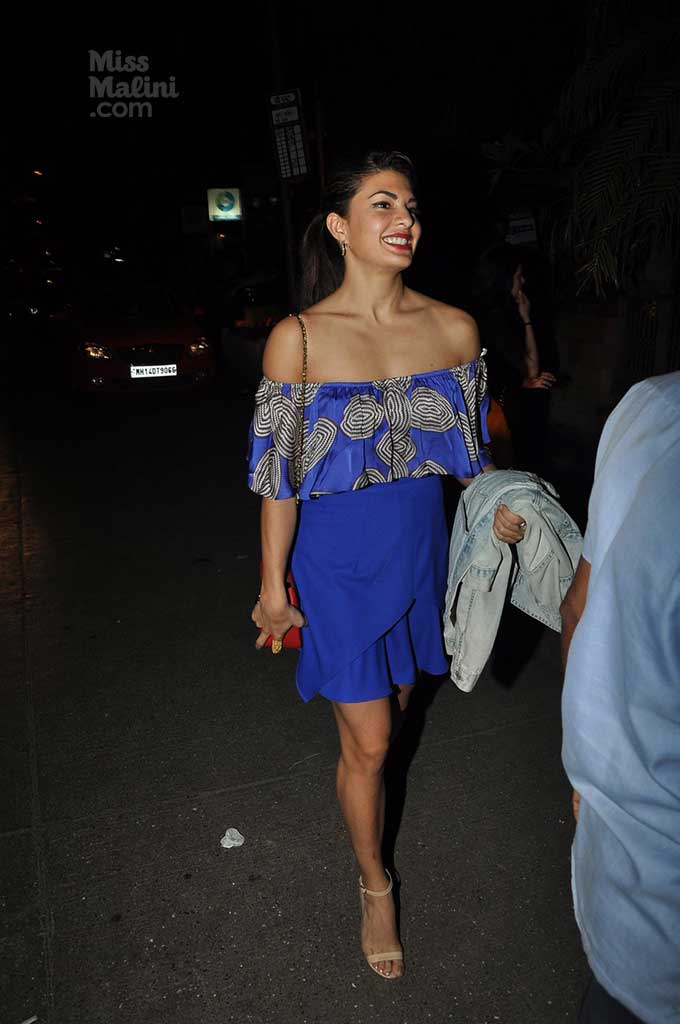 She's been doing some amazing things lately, what with designing accessories for her clothes and even styling some herself – No wonder she's in a good mood! She hasn't cut her hair yet, but we're hoping she gets around to it soon, can't wait to see what she does.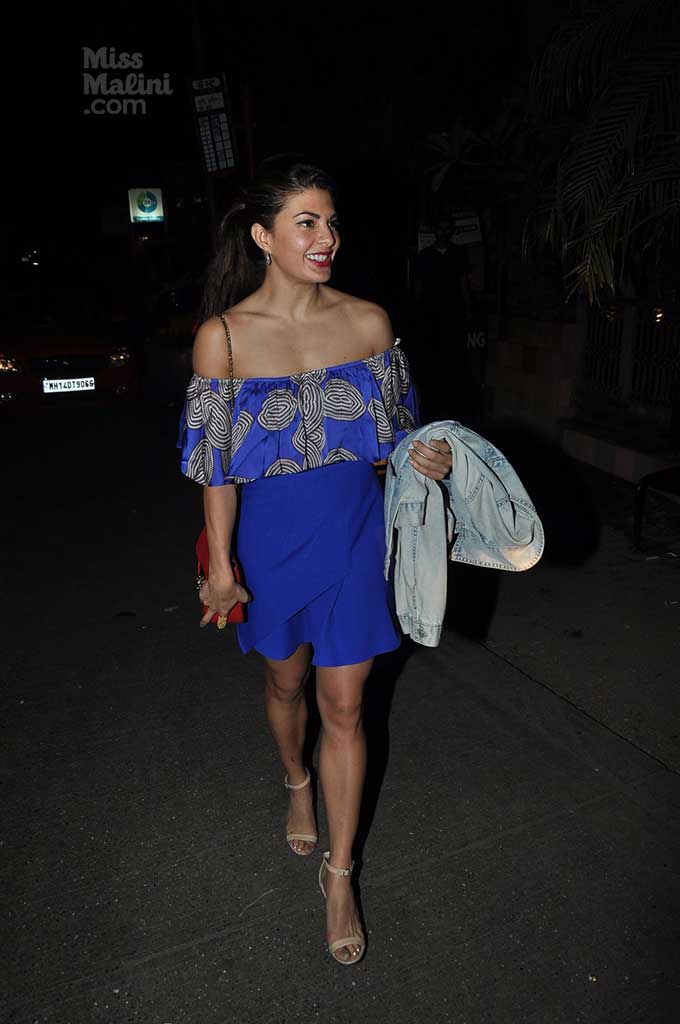 Think she went out to meet her bff-4-eva? That could explain the clothes…
Pix: Viral Bhayani for MissMalini