**UPDATE 2: Our sources confirm that @RushabhChoksii is a fake Twitter handle.**
**UPDATE 1: Based on reader feedback, we are double-checking the authenticity of this Twitter handle. Stay tuned!**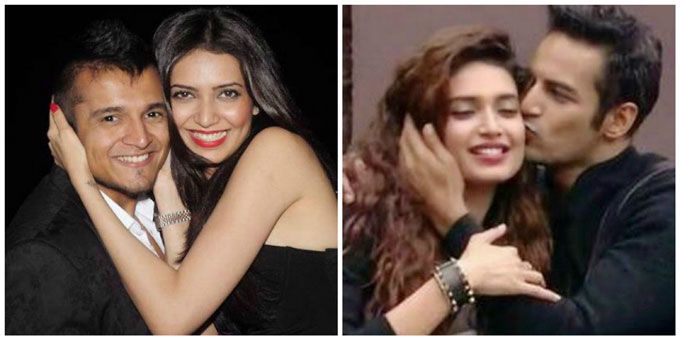 Karishma Tanna has been in the news for her new found romance in the Bigg Boss house with Upen Patel.  From fans to fellow contestants, everyone has an opinion about it. Throughout all of this, the boyfriend (ex?) Rushabh Choksi had maintained silence on the matter. Well, not anymore!
Apparently, Rushabh has been using Twitter for a while now retweeting articles about the Karishma Tana-Upen Patel episode. And now, the man has finally come out and told the world what his views are about the whole thing. Check out his tweets: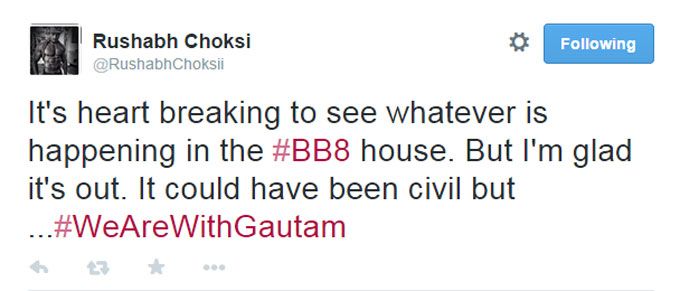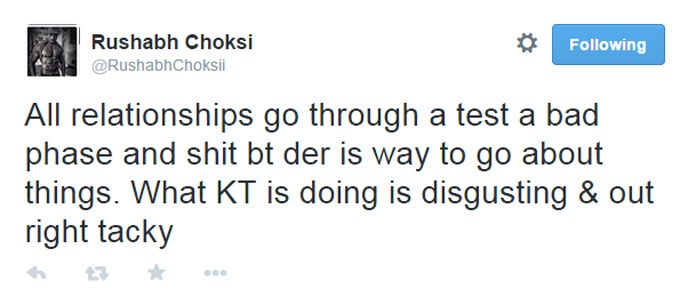 And now for the masterstroke of a hashtag: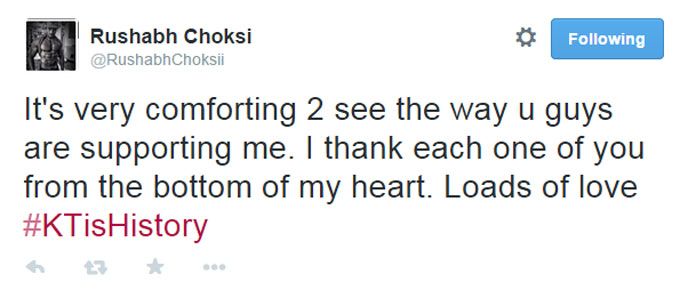 You heard it – #KTisHistory, guys!
If funny man Cyrus Broacha's twitter is anything to go by, Karishma might be getting evicted this weekend.

Whoa! This would definitely mean Karishma would have a lot of questions to answer on her way out.
Before you get any ideas, Cyrus was only kidding. Tanna isn't even nominated this week. But before this tweet, Cyrus was going on about how Karishma is his least favourite contestant in the house and was recieving a lot of hate from it from Karishma fans on Twitter. As a reply to all of them, he posted this tweet to annoy all KT fans even more. #OriginalBakraMan
So now, with Choksi coming out with his side of the story, who are you supporting?
Tell me in comments below!