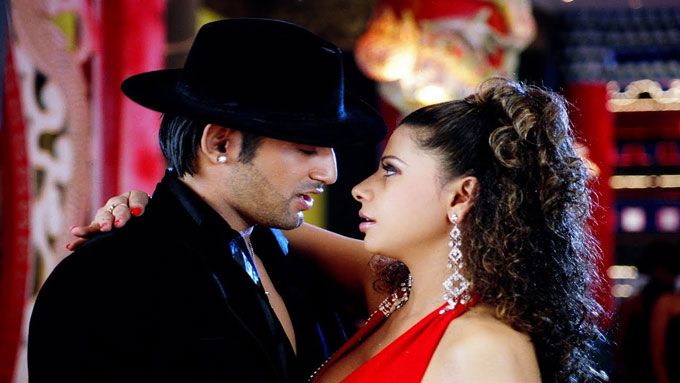 Sambhavna Seth is doing well in the Bigg Boss house. So much so that she is the last surviving Challenger among the 5 Champions. Upen Patel, on the other hand, is sadly out of the house now and has been in the news constantly courtesy his brand new relationship with Karishma Tanna. But I came across this little gem of some shared history between Upen and Sam and I might go out on a limb when I say this, but I really feel the two would've made that rocking couple that does cool moves together at parties.
Remember that song, Aa Aa Ashiqui Mein Teri from 36 China Town in Himesh Reshammiya's nasal tone that you so loved? Why, of course you do! When the movie came out, while everyone got busy discussing how Shahid Kapoor and Kareena Kapoor didn't look that great together onscreen (despite being very much in love in real life!), I saw real couple potential somewhere else.
That's right! That sassy girl in red is none other than Sambhavna and would you look at Upen just dancing his way into her heart – they belong together, guys! Check it out:
I really hope they recreate this performance at the Bigg Boss Finale this weekend.
Well, now that you've seen them together, do you think Tanna should be worried? Tell me in comments below!