Upen Patel is out of the Bigg Boss house. As you know, this was his second time in the house this season and funnily enough, his second appearance was way more successful than his first. A lot of that success has to do with his brand new relationship with co-contestant Karishma Tanna!
We caught up with the dude and he spilled the beans on his relationship with Tanna, her boyfriend, the show and much more.
Here are 8 revelations Upen made about his stay in the house:
1. On his second innings in the house…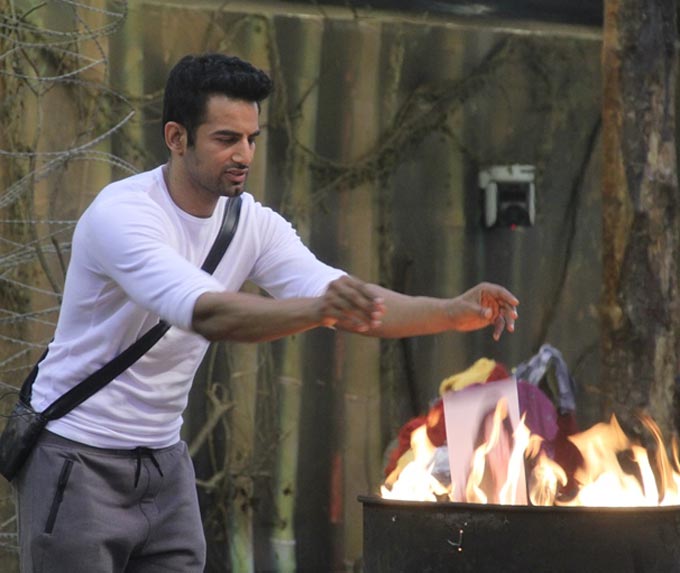 Nothing was planned. It just so happens that the review for my appearance on the show the second time around was better, like people are saying. I spoke to some family and friends and they're all happy. I was just being myself as always.
2. On his proposal to Karishma Tanna on national television…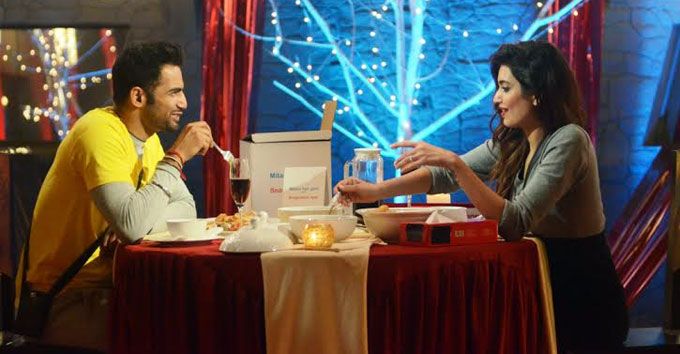 It wasn't like a TRP garnering tactic or anything. It's a reality show and not a movie that can be scripted. Since the time I started looking at Karishma as more than a friend, I made it clear to her and everyone else. It's what I thought was the right thing to do and I'm man enough to not shy away from commitment.
3. On kissing Karishma Tanna on the show…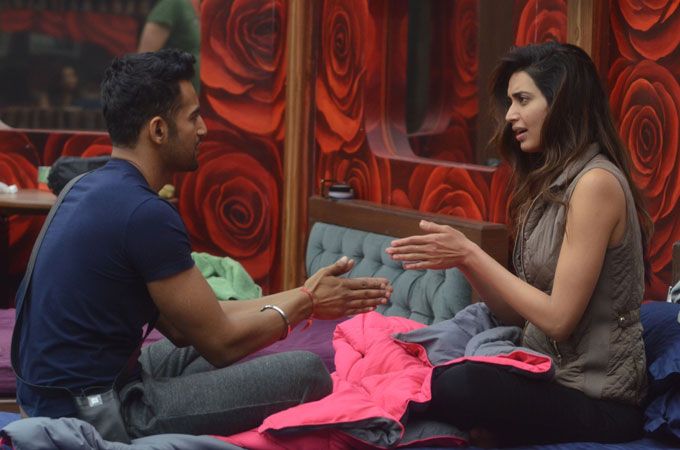 See, I care about Karishma and unfortunately in our country there's a lot of hypocrisy where any sort of intimacy is perceived as something negative. I don't understand the big deal.
4. On Karishma Tanna being called "selfish"…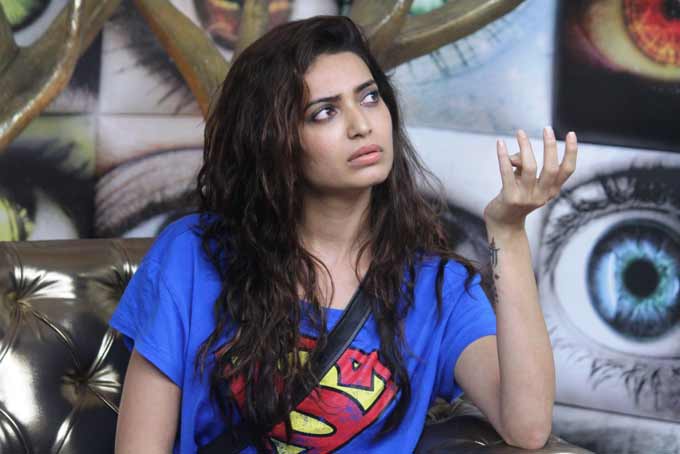 It's amazing how people do thousands of great things and they can all get overshadowed by one bad thing. Yes, she has made a few mistakes, but who hasn't? I have! You have!
5. On Karishma Tanna's (now ex) boyfriend Rushabh Choksi…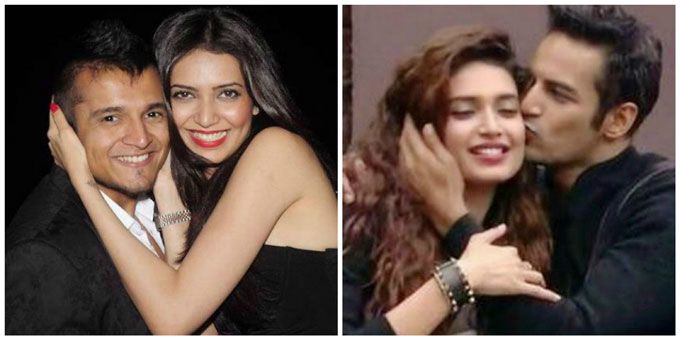 No comments.
6. On fake people on the show…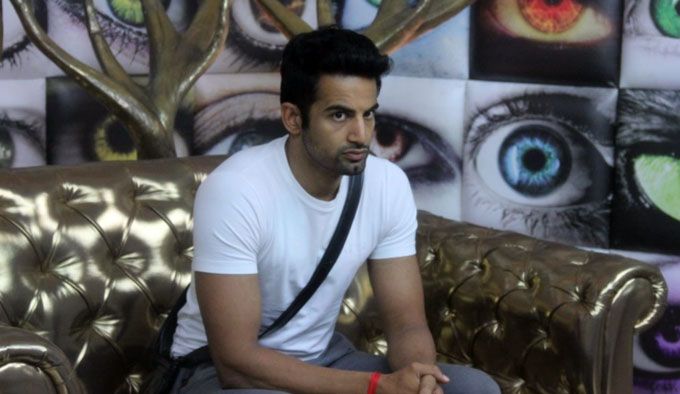 You're gonna laugh when I say it but truly nobody is fake on the show! It's who you are and what you do that Bigg Boss shows. And I don't understand where that accusation comes from because you can fake it for one day, one week, one month! But your real self is bound to come out. Nobody is fake in the house.
7. On who should be the ultimate winner…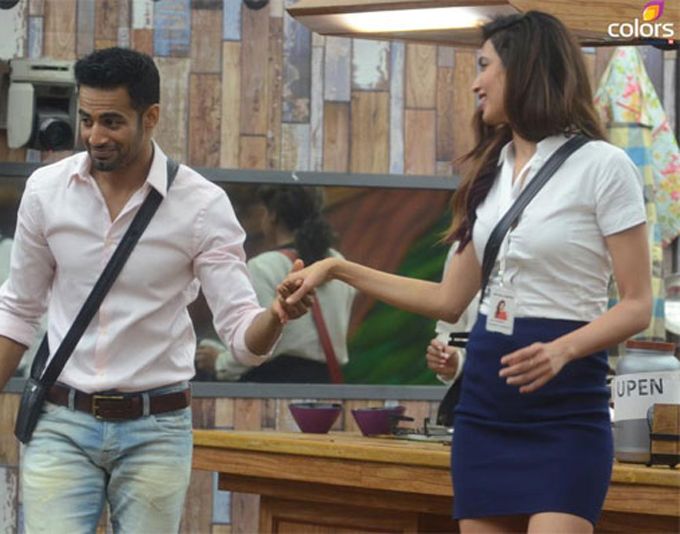 Do I need to answer that? (laughs) Okay. I'm not just saying that because of my relationship, but Karishma Tanna has been really consistent on the show. I really think she deserves to win.
8. On future plans…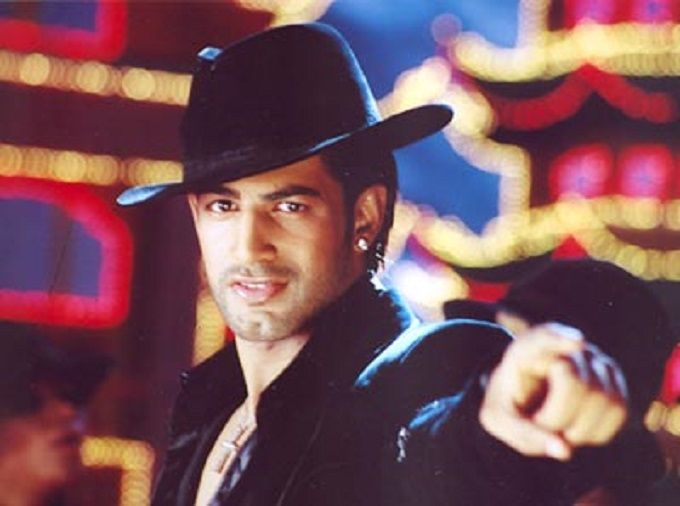 I spoke to Vikram after coming out of the house and 'I' has been doing really well. So we will be celebrating that of course! Other than that, you'll be seeing me back in movies soon.
Will you miss Upen in the house? Tell us in comments below!