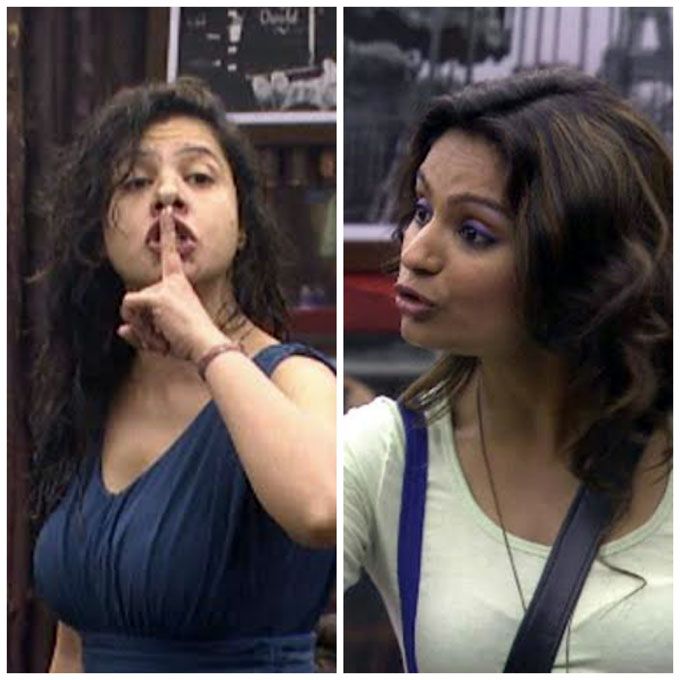 Just four days to go for the grand finale of Bigg Boss Halla Bol, and the housemates are going 'mad' (for lack of a better word!)! Just yesterday, Dimpy Ganguly and Sambhavna Seth got into a fight that escalated rather quickly. A fight so ugly that it makes me want to send letters to their parents just to see if they're okay after having to witness their children in these horrific avatars.
Somewhere between claims of Sambhavna having taken money to come to Dimpy's wedding and Sambhavna not being able to handle criticism, the word "deoo" was thrown around by Dimpy. Now, for the uninitiated (like myself), Sambhavna brought to everyone's notice that deoo apparently is another word for prostitute. Whoa!
But if Dimpy is to be believed, it is another word for being a "giver" and that Sambhavna is using the word out of context. She went on to say that if she ever uses anything even close to 'prostitute', she will be the first person to pack her bags herself and leave the house.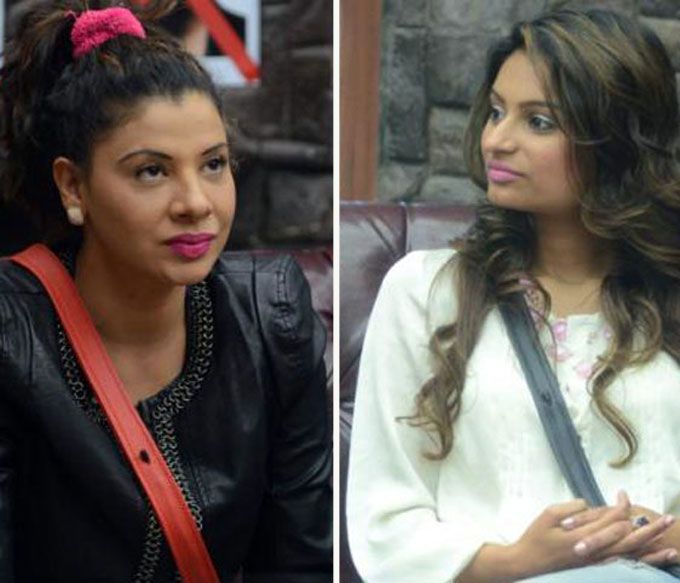 Speaking of packing bags to leave, Sam was all set to leave and kept banging the door demanding Bigg Boss to open it, lest she hits Dimpy! Ouch.
Well, looks like bhagwaan ne tumhari sun li, because buzz is that Sambhavna has been ousted from the house in a surprise mid-week eviction. Is it just me or has Bigg Boss had one too many surprise mid-week evictions for them to be a surprise anymore?
Anyway, whose side are you one? Tell me in comments below!