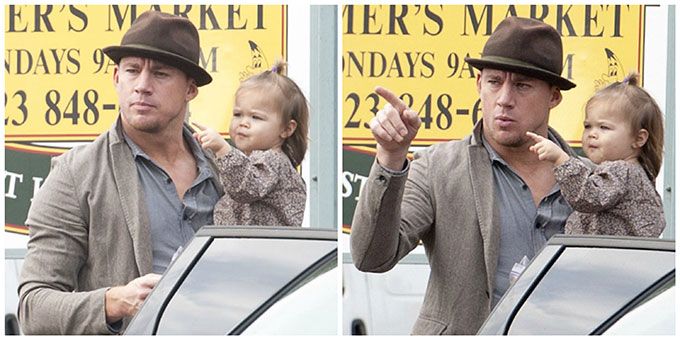 Actor and DILF, Channing Tatum got candid about his parenting techniques during an appearance on "Jimmy Kimmel Live" – while (may we just add) still managing to look as hot as ever. The hunk, who is dad to 1-year-old Everly with his wife Jenna Dewan, explained to the talk show host that his daughter has a particular 'poo' face she makes.
Tatum told Kimmel (who also welcomed a baby girl, Jane, 6 months ago):
"That's my favourite thing about babies, they all have these different poop faces."
After Tatum showed the audience what his baby girl's special face looks like, he told Kimmel,
"I can't ever help but think that it reminds me of Marlon Brando's face in The Godfather when he dies."
Although we're so sure Channing would make the funniest, most loveable dad ever – we're wondering what little Everly will have to say about this when she's all grown up!