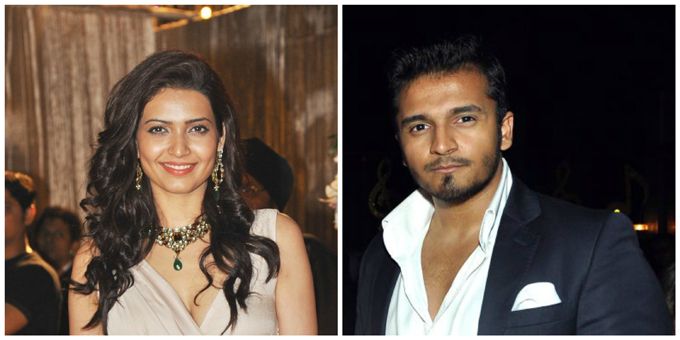 The Grand Finale of Bigg Boss Halla Bol is almost upon us and way too many things have happened during these past few months. But I would be lying if I said that last night's bhavishyavaani episode wasn't one of my most favourite moments of the show.
For the uninitiated, face reader Janardhan Baba graced the Bigg Boss house to tell our top 5 finalist some fun things about themselves. Of course, laughter ensued!
He read Ali Quli Mirza that he is going to go to jail (twice!). While everyone else laughed, Ali told Baba that he's already been behind the bars one. What a fun boy! Guess there's only one more time to go now…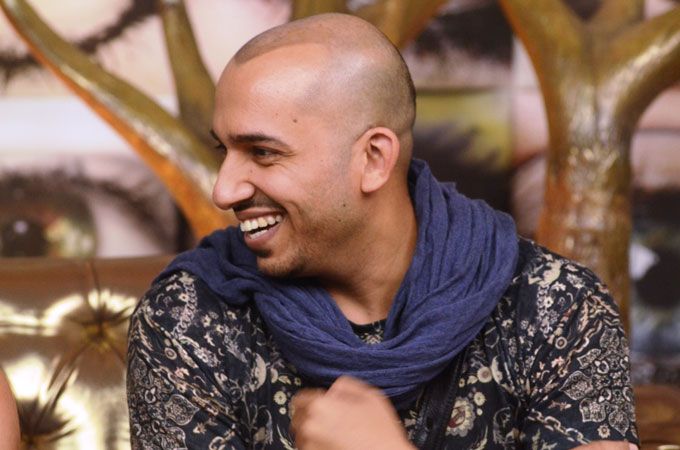 For Dimpy Ganguly, our in house baba told her that she has a good life but she was married to a dusht aadmi. Uh, we could've told you that, man! Rahul Mahajan's pre Bigg Boss days are more newsworthy if you come to think of it.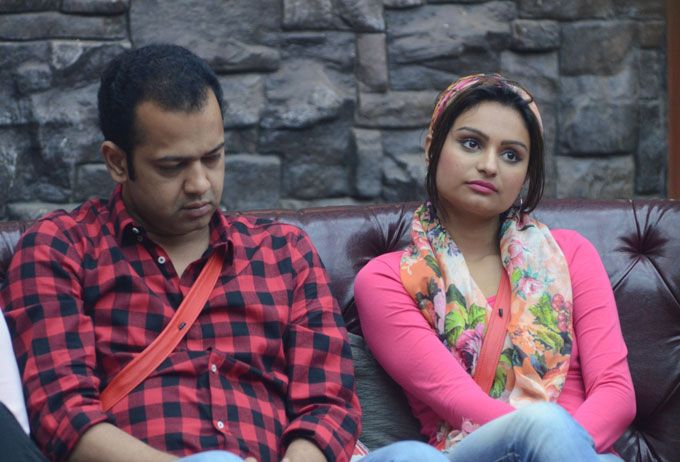 Pritam was told that he started his career quite early but it hasn't really shaped up like he would've liked. However, in another three years, he is relaly going to pick up professionally. That's so nice, right? And now for some not-so-fun news. So the Baba tells him that even though he has been blessed with a great family and is happily married, there's a chance of an extra marital affair. Wow! Way to bum out the supportive wife back at home, Baba!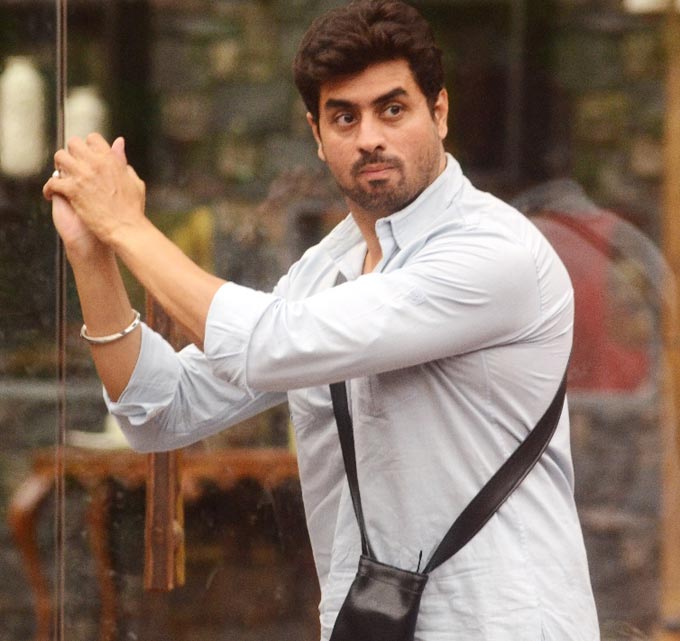 It was then Gautam Gulati's turn. Apparently, his acting career was to take off when he turned 29 and again, how true the Baba was! We all know about the ever rising #GautamGulatiFever. Apart from that, the Baba was the bearer of some bad news. He revealed that Gautam's been in two serious relationships in the past and they've both failed. Sadly though, according to the Baba, his current relationship might not last the test of time either. What? The Diandra-Gautam love saga is not going to continue? Aw man!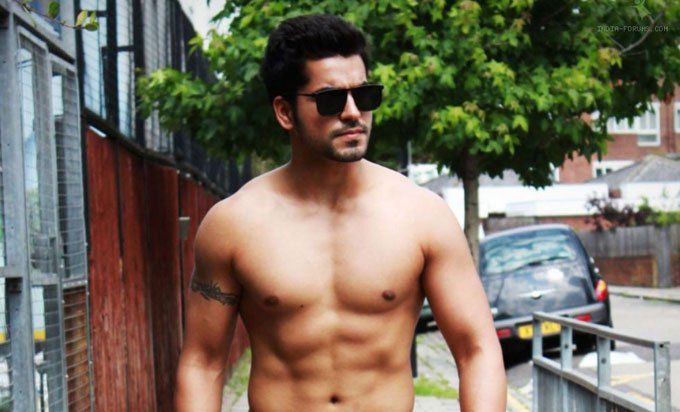 When Karishma Tanna went to the Baba to get her face read, obviously enough, the whole house was all ears. So Tanna is told that her last relationship didn't work out (#duh) and even her current one will not last for too long. No more #UpMa, guys! 🙁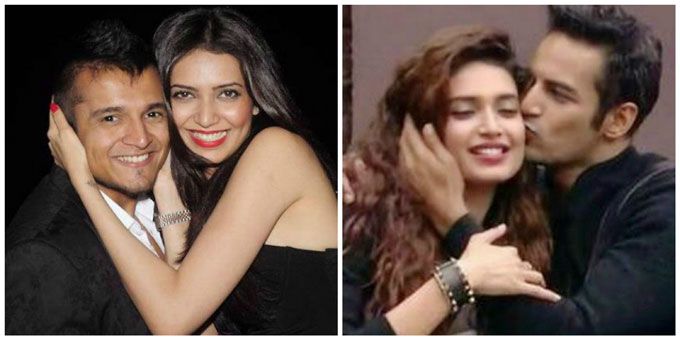 Apparently, she is destined to get married to a businessman (who may have had a broken marriage). She then goes to the Baba again to discuss her relationships. She tells him about Rushabh Choksi and how she can't be with him because she was very unhappy with him. She confessed that Upen Patel made her feel loved again and she feels a real connection with him.
Further, she says that in these last few months, Rushabh has not once even tried to contact her in any way. The Baba's stand is clear though – neither Upen, nor Rushabh; a certain businessman is winning this battle.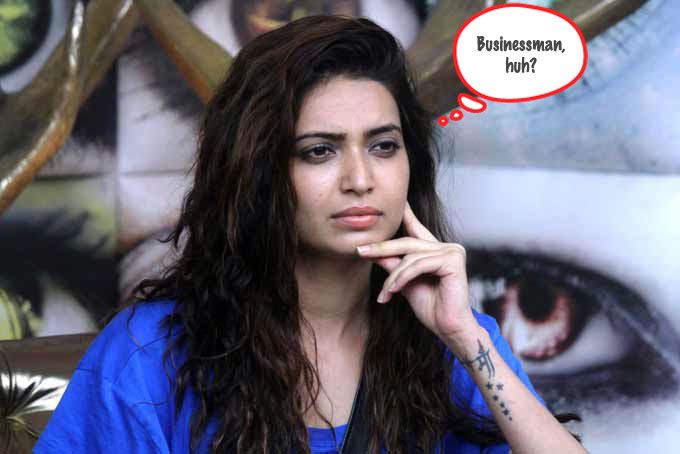 Which one was your favourite prediction? Tell me in comments below!