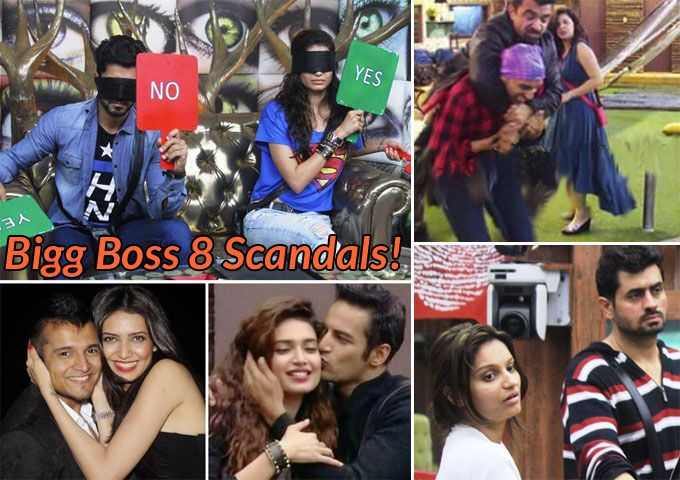 When season 8 of Bigg Boss first kicked off, it was a bit meh – I remember that not too many people were into it, and there was a lot of talk about the TRPs dwindling. However, as the season progressed, we got MORE than a fair share of drama. I don't know if the channel stepped up to get the drama going or the contestants just got bored of being, um, boring, but somewhere along the way, things got really interesting. So since we're nearing the end of the season, I thought it'd be a good idea to have a look through the biggest scandals that happened these past few months – all in four nice little categories:
Of misunderstandings…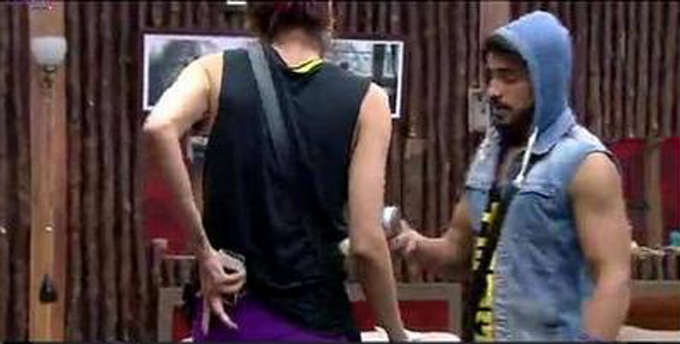 1. When Karishma Tanna had a mobile phone in the Bigg Boss house
The Internet blew up when pictures began doing the rounds of what looked like a mobile phone in Karishma Tanna's hand. Turns out, it was a cigarette pack, so don't worry – the, uh, integrity of Bigg Boss remains intact. Read the full story here.
2. When Ali Quli Mirza touched Sonali Raut inappropriately
Apparently, when Sonali Raut was cuddling under a blanket with Upen Patel, an uninvited Ali Quli Mirza slipped his hand under the same blanket and touched Sonali inappropriately. He swore he just touched her knee, but the babe disagreed! Read the full story here.
3. When Dimpy Ganguly called Sambhavna Seth a "prostitute"
During a fight, Dimpy Ganguly kept calling Sambhavna Seth a "deoo" – which Sambhavna told everyone is another word for prostitute. At the same time, Dimpy insisted she meant "giver" and claimed Sambhavna took her word out-of-context. Read the full story here.
Of catfights…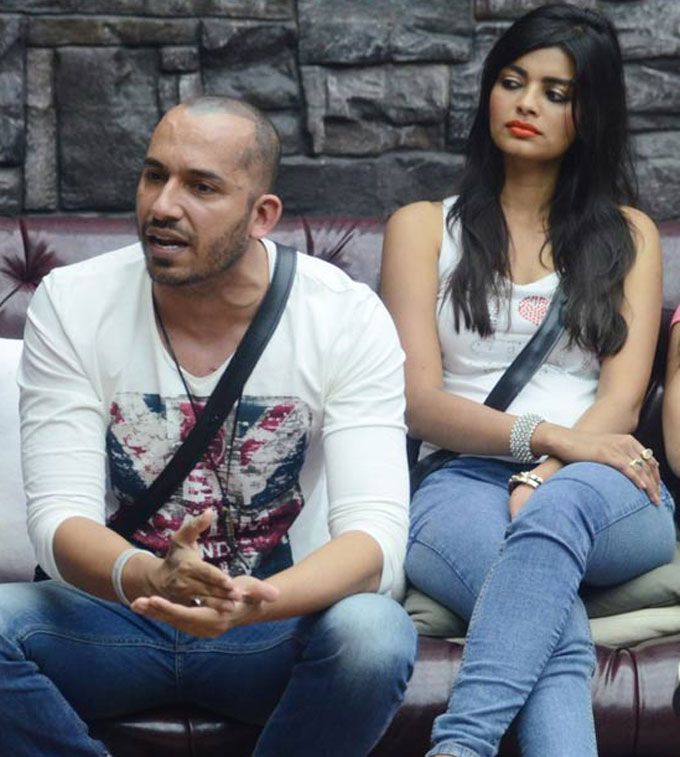 4. When Sonali Raut slapped Ali Quli Mirza
Some weeks after the hand-under-the-blanket situation, Sonali ended up slapping Ali when Puneet Issar began talking about Ali making an indecent comment about Sonali. There was high drama in the house at that point and Ali even threatened to leave. Read the full story here.
5. When Puneet Issar was evicted for physical violence
Puneet Issar manhandled Arya Babbar during a task, and at the end of it, Bigg Boss gave the verdict that Puneet should be evicted from the house. However, he did end up returning later, so it was a short-lived termination. Read the full story here.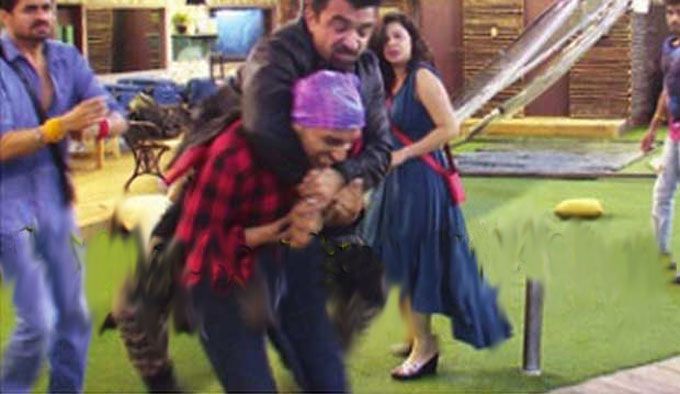 6. When Ajaz Khan got really violent
Ajaz Khan, too, was shown the door when he got violent in the Bigg Boss house. Ajaz and Ali have never been the best of friends, but things took an ugly turn during one episode, when Ajaz lost his cool and hit Ali during an argument. Read the full story here.
7. When Gautam Gulati yelled at Karishma Tanna
Ah, the things they've had to do for tasks in this house! This was the first major fight in the house, and occurred when Karishma put chilli powder on Gautam's face. The latter went berserk and pretty much yelled at her. He apologised later, but Karishma wasn't really in the mood to let it go. Read the full story here.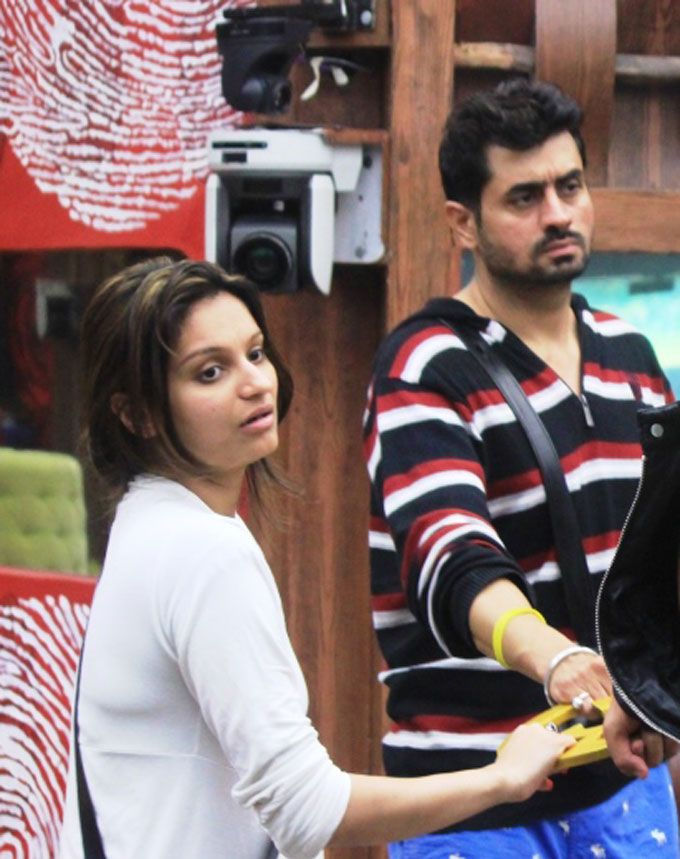 8. When Dimpy Ganguly called Pritam a Be**c*od
During a task, Dimpy Ganguly started to annoy Pritam for him to leave. What started off innocently enough really escalated, to the point where Dimpy lost her shit and called Pritam everything from an asshole to a be**c*od. Read the full story here.
9. When Sambhavna Seth threw her shoe at Dimpy Ganguly
Just a day after she entered the Bigg Boss house, Sambhavna Seth went ahead and threw a shoe at Dimpy. Obviously, there was much drama, and Dimpy even ended up yelling at Rahul Mahajan because he didn't support her. Read the full story here.
Of being fake…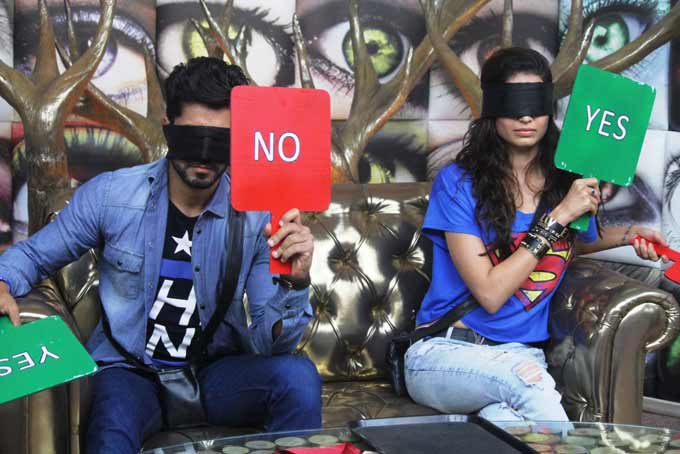 10. When Karishma Tanna's priorities were really messed up
During one episode, Karishma Tanna came across as really selfish when she had the opportunity to relieve Sushant Divgikar from his sevak position but chose not to – instead, she kept arguing to get her make-up back! Most of the contestants were left in shock and the audience saw Karishma in a different light. Read the full story here.
11. When Arya Babbar wanted to fake a relationship with Minissha Lamba
During the show, Minissha Lamba was seen telling a co-contestant that Arya Babbar asked her to pretend to be his girlfriend on the show to garner publicity. Arya even claimed that he and Minissha dated in the past; however, Minissha refuted that saying they were never anything more than friends. Read the full story here.
Of relationships…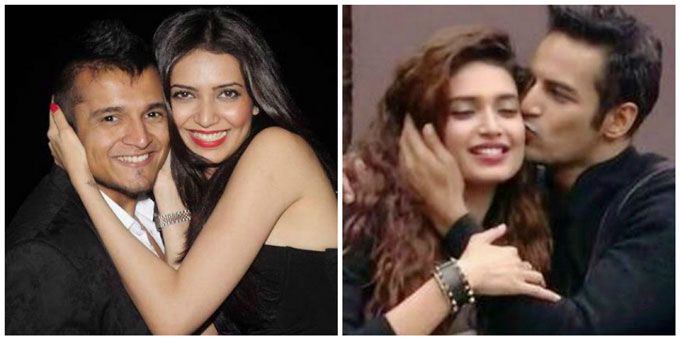 12. When Karishma Tanna ditched her boyfriend for Upen Patel
Karishma was never secretive about the fact that she had a boyfriend (Rushabh Choksi). However, things started heating up between her and Upen in the house. While she shot it down in the beginning (she told Upen he was getting over-possessive for no reason), she later grew closer to him (they even ended up kissing). And recently, she said that she was unhappy with Rushabh and Upen made her feel loved again. So, ya, #UpMa is a thing. Read the full story here.
13. When Diandra Soares kissed Gautam Gulati
Being the badass girl that she is, Diandra Soares decided to show Gautam Gulati just how "carefree" (his words) she is by taking him into the bathroom and kissing him! Definitely a first for Bigg Boss. Read the full story here.
14. When Gautam Gulati's making out photos leaked
This technically happened outside of the house but it was pretty noteworthy still. A fan managed to find pictures of Gautam Gulati making out with someone, and tweeted it to Diandra. She reacted rather amazingly. Read the full story here.
15. When Gautam Gulati's mother said she doesn't approve of Diandra Soares
There was obviously something brewing between Gautam Gulati and Diandra Soares on this show, so much so that Diandra even kissed him in front of everyone. However, Gautam's mother went on record to say she doesn't feel "right" about their relationship. Ouch. Read the full story here.
Which of these scandals did you find most entertaining?