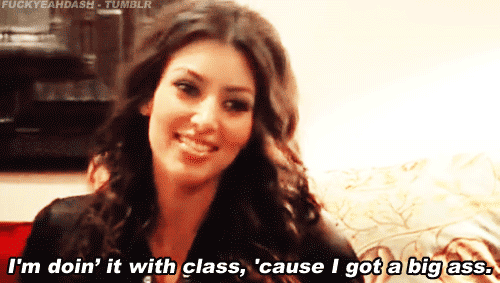 The Kardashian Klan always finds ways to keep us on our toes and Kim Kardashian has been on our fashion radar ever since we can remember! While her hair and makeup was on point, I was not a fan of her Jean Paul Gaultier dress at the Grammys. She flew to New York as soon as the awards were over and showcased 3 looks back to back – of which only 2 were hits! Take a look…
In The Army Now
Proving that the weather can't damp her outfit of the day, Kim was seen out and about in the chilly Big Apple in high-waisted camo trousers with a white crop top, showing a peek of her midriff and ample cleavage – and her favourite Giuseppe Zanotti boots of course. She finished this look with a floor length black coat (ok so she wasn't all that immune to the sub zero temperatures).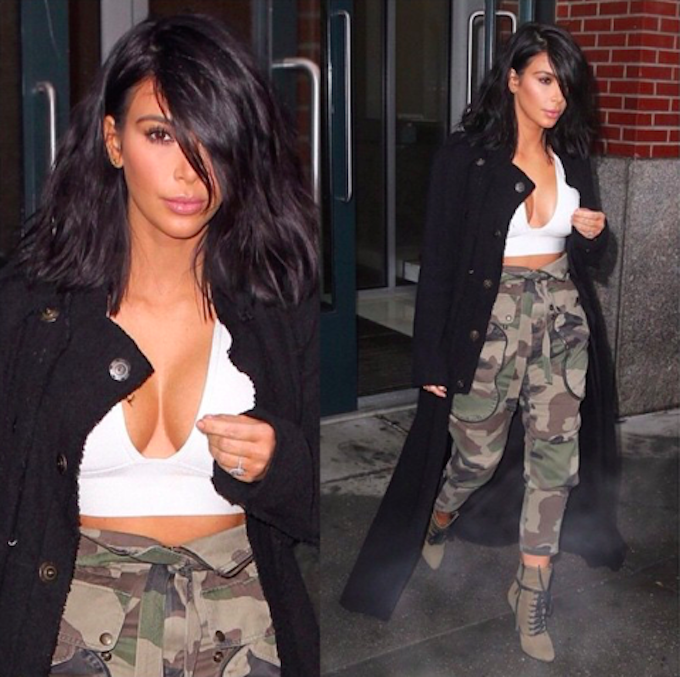 Shades Of Grey
If you manage to peel your eyes away from her attention-grabbing chest in the image above, you'll see that her next look – might I add, a slightly more conservative one – is one of the reasons we love Kimmy's style. Dressed in Lanvin and Christian Louboutin heels, she sizzles in this snakeskin ensemble.
Ooh La La
While getting ready for the Kardashian Beauty launch party, this multitasking momma shows us a sneak-peek of one of the cutest pictures with North. Dressed in her bathrobe and surrounded by her glam squad, she manages to get some cuddle time in with her baby girl. With her arms wrapped around North, who looked sound asleep on Kim's lap (aww), this picture makes us melt.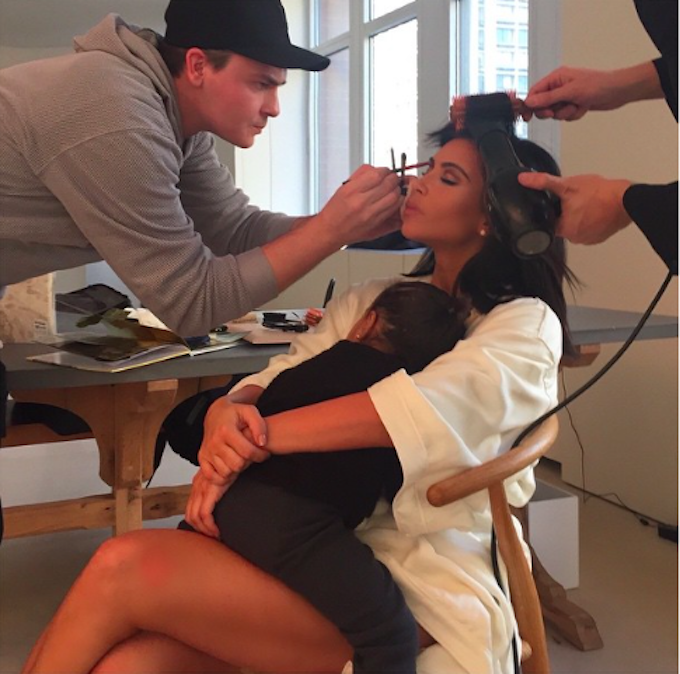 A few moments later Kim's Instagram displays a picture of her finished look with her in the car. She looks completely flawless – Dayum' girl.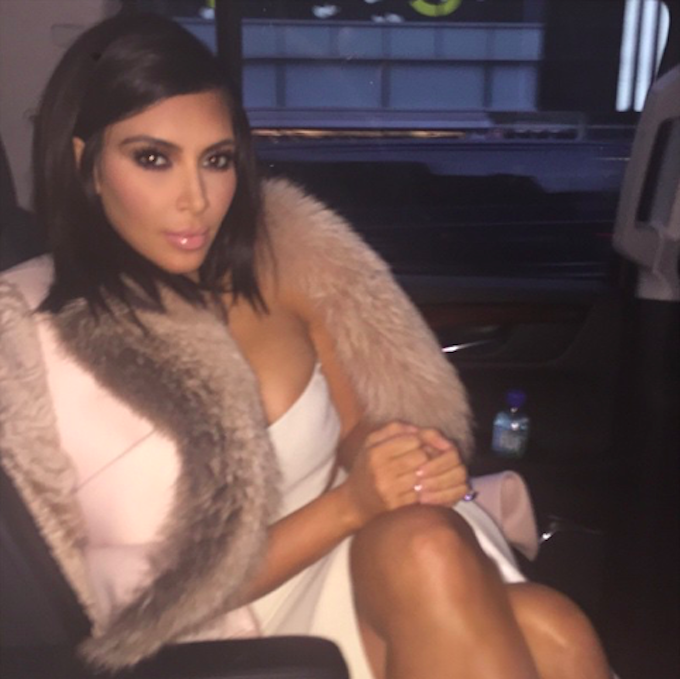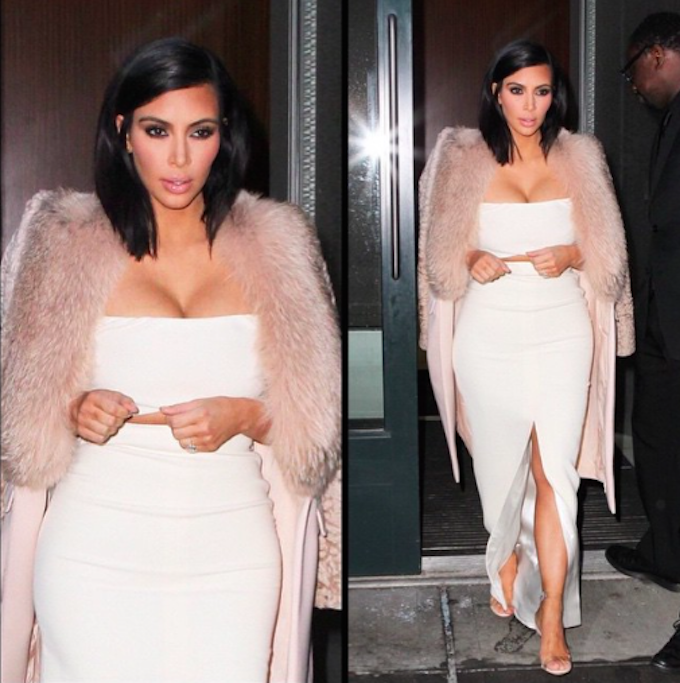 What's your verdict? Which one was a hit and which was a miss? We know the answer, but we want you to tell us!