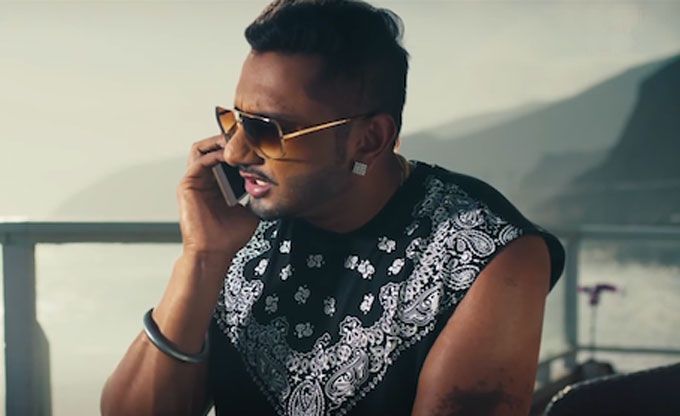 I am sure all of you have heard that one song in your lifetime that you thought was really bad (maybe horrible!) but that didn't stop you from going back to it. There's just something about the song that compels you to listen to it more than once. It mostly starts with hearing it repeatedly on the radio or with friends to make fun of it. But then one day it dawns on you – 'Oh crap! I love this song!'
So check out my list of 15 songs that I share a love-hate relationship with:
1. Kuke Kuke – Life Partner
In this film, even Genelia D' Souza knew how badly she sings! Who are we to contradict?
2. Ice Cream Khaungi – The Xpose
Honey Singh + Himmesh Reshammiya = Brilliance!
3. Caller Tune – Humshakals
The only good thing about Humshakals… I think!
4. Po Po – Son Of Sardar
What was Salman Khan thinking?
5. Signal – Bhagam Bhag
Amazing, right?
6. Aata Majhi Satakli – Singham Returns
Honey needs no HR to create magic!
7. Nagin – Bajatey Raho
This song is finally getting its due!
8. Razia – Thank You
One of the few things I remember about Mallika Sherawat after Murder and before The Bachelorette India.
9. Full Volume – Thank You
Listen to this song on 'full volume'!
10. Tinku Jiya – Yamla Pagla Deewana
Love this song for Dharmendra ji!
11. Tooh – Gori Tere Pyaar Mein
My sentiments after hearing this song – 'Tumse na  ho paayega'. And look at me now, putting it on one of my song lists.
12. Saree Ke Fall Sa – R. Rajkumar
I wanted to include Gandi Baat too, but it isn't as good as this one.
13. Tandoori Nights – Karzzzzzzzzzzzzzzzzzzzzzz!
Urmila Matondkar's rather unsuccessful attempt to redeem her career. I don't know about the movie but the song stayed with me.
14. Superman – Tevar
Bro, even I am a Salman fan but really, this is no way of expressing that!
15. Chittiyan Kalaiyaan – Roy
FYI, I absolutely love this song, except I could only love it after listening to it for the third time.
Any song that you think I've missed? Let me know in comments below.
P.S – I have a very special list in my next blog for all the '90s babies! Wait till I tell you the songs from 1990 to 2000 that are so bad, they're actually good. 🙂