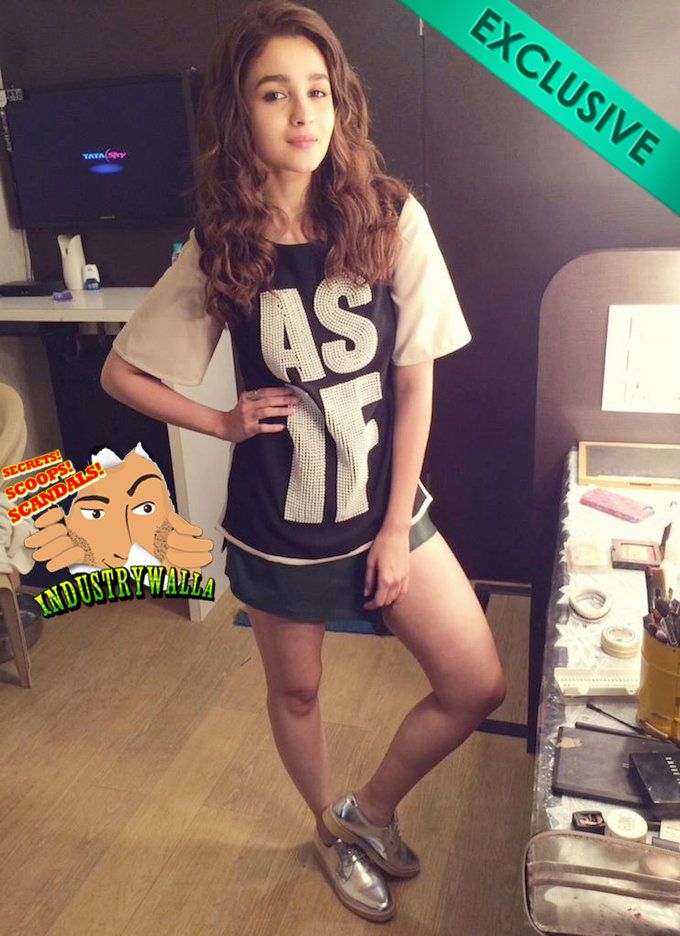 Things between Alia Bhatt and Varun Dhawan haven't been that great for a while now, and from what I hear, the two have mostly been keeping their distance from each other. The whole weirdness between them seems to have stemmed from misunderstandings and unrequited feelings, and their equation just isn't what it used to be. But, surprisingly, that hasn't stopped the actress from showing her solidarity and support for his film. A friend of hers tells me that Alia has been talking about Badlapur to several people, and claiming that the film looks amazing. No, she hasn't watched it herself – but she is definitely asking her friends to go buy tickets and support the film.
Alia has also been playing the music of the film in her car and her favourite tune seems to be Judaai! During one such ride, Alia insisted the song was on loop for around 10 times before she reached her destination.
It seems that Varun, who is in the middle of a crazy promotion schedule, is quite unaware of this development!