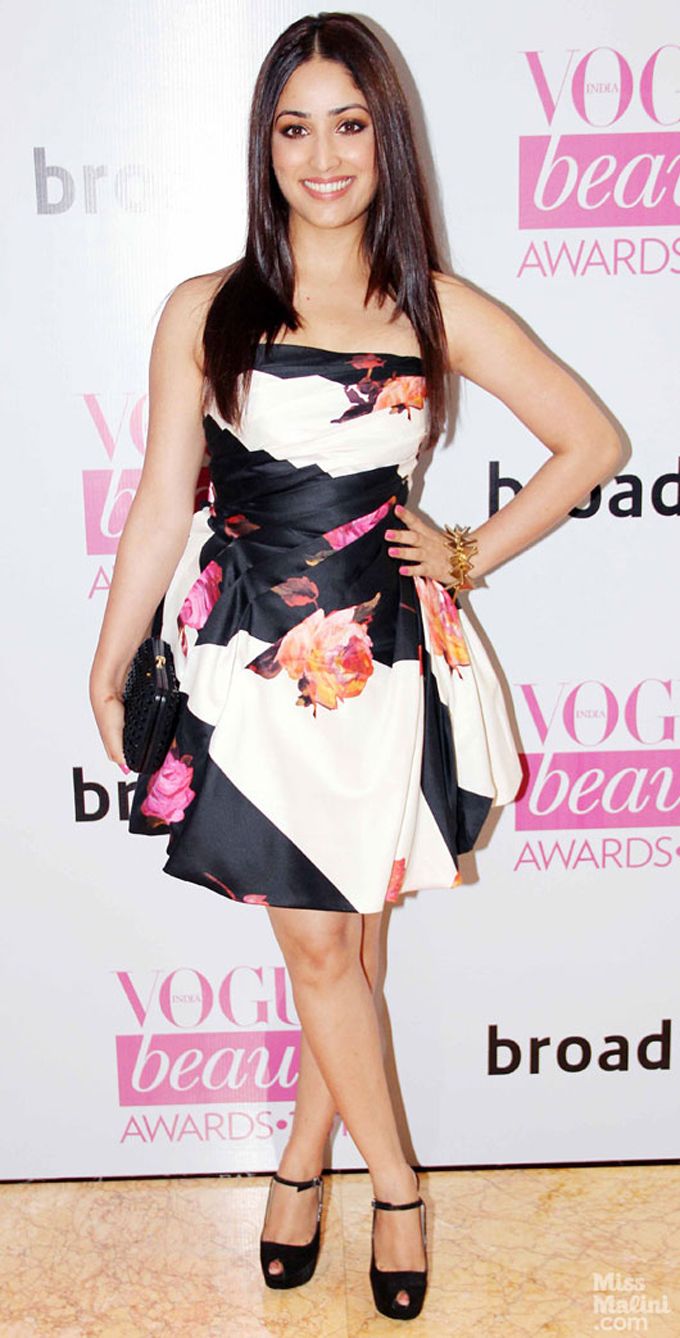 Yami Gautam will soon be seen in a small but impactful role in this week's release Badlapur. In the film, it is her death that Varun Dhawan's character is avenging. Yami truly believes that even in this 'special appearance', she has managed to explore a different side of her acting persona.
Moreover, from Shoojit Sircar's Vicky Donor to Prabhudheva's Action Jackson to director Sriram Raghavan's Badlapur, it has been quite a journey for Yami as she has worked with three distinguished directors who have very different sensibilities.
She says:
I guess Sriram is one of the calmest directors that I have worked with. Yes, he makes gripping thrillers but on the sets he is very calm and gives you ample space. He is all there for any kind of improvisation. He would allow you the number of takes you want. He knows what he wants but still gives you good leeway. It is a pleasure working with him.
While one waits to witness the kind of chemistry that she shares with Varun Dhawan in the dramatic thriller, when it comes to quintessential Bollywood romance, she is finding herself in an altogether different stage and setting with Vivek Agnihotri's Junooniyat.
Yes, Junooniyat is a musical love story which is a first for me. As an audience too, I love to watch such kind of movies and music. When compared to Badlapur, Junooniyat is again a very different role for me that requires an altogether different approach towards acting. It is a central lead role with Pulkit (Samrat).
With varied choices for different films, Yami is happy to be seeing a gradual progress in her career as a leading lady.
I have attempted different roles right through my career so far and each of my films has led to where I am right now. I couldn't be happier!