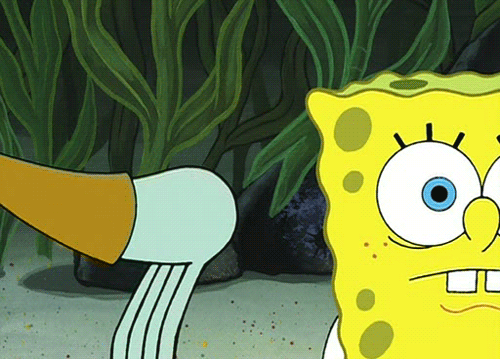 Amber Rose has been having quite a productive week so far. A few day ago, we told you about her social media beef with Khloé Kardashian which kind of took a turn for the worse (don't they all?). Khloé was the one to end the fight by choosing to remain silent even after Rose's nasty comments about her father. Let's be honest, this was the most epic Twitter battle ever!
However, Wiz Khalifa's ex has been living it up in Trinidad and Tobago. Her social media's been buzzing. After the Kardashian-Rose showdown, I'm quite intrigued by Amber's updates (is it just me?). Never the one to lay low or leave much to the imagination, her carnival pictures are anything but ordinary. And if you haven't been checking her out on social media, we're gonna let you in on a little warning: the girl can twerk – in a pool! Yes, pool! You better watch out, Nicki Minaj & Miley Cyrus. She's showing off some of her erm… sexy moves?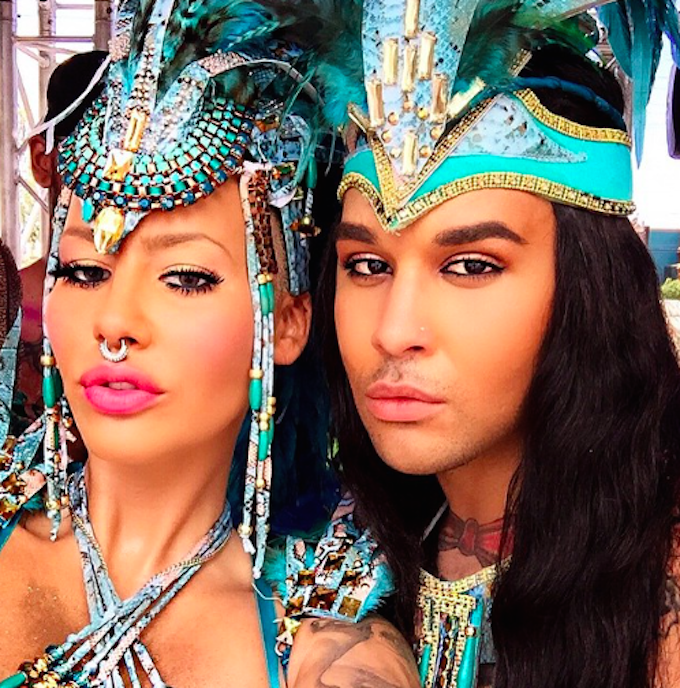 Before getting her twerk on, she dressed in carnival-themed attire. Damn, this girl looks fierce!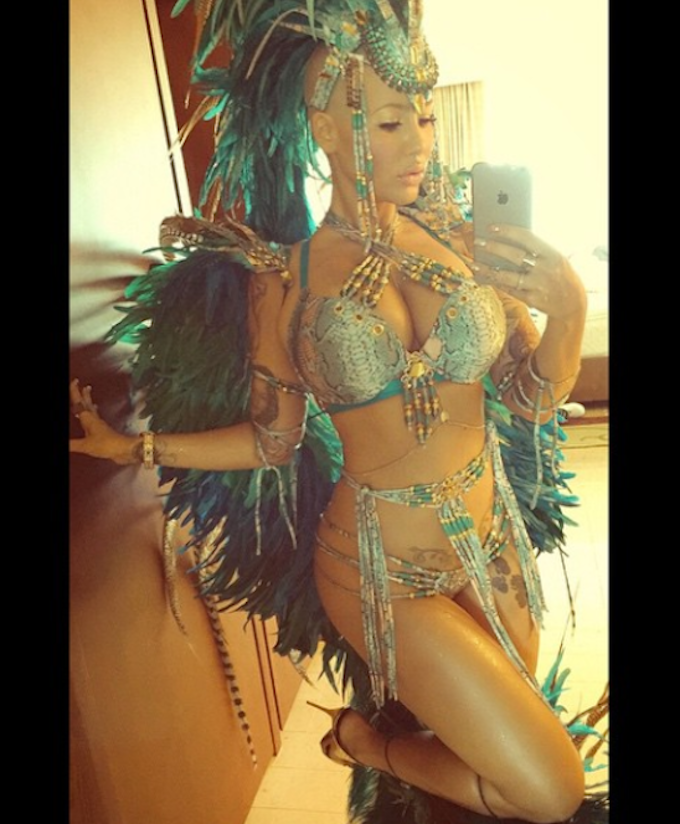 Here she is entertaining the crowd.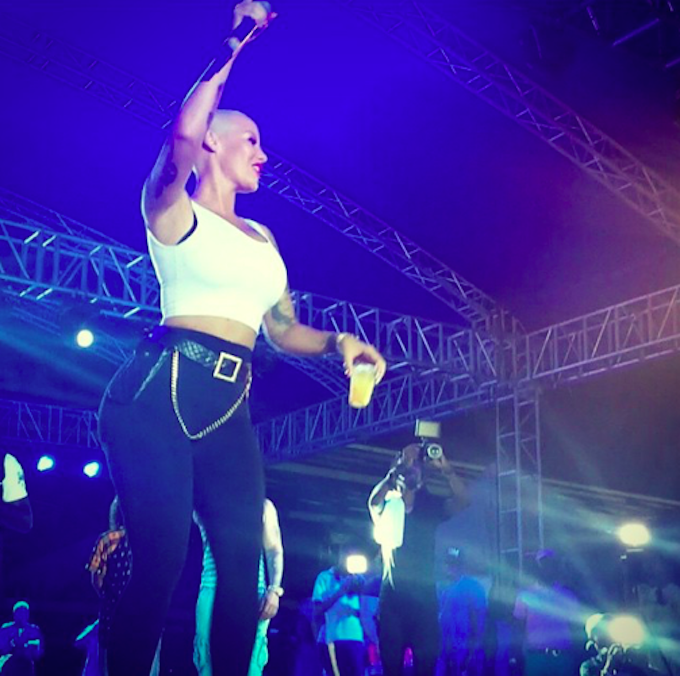 Aaand… the moment you've all been waiting for, check Amber twerking it. She got moves, doe! Tell us if you agree.