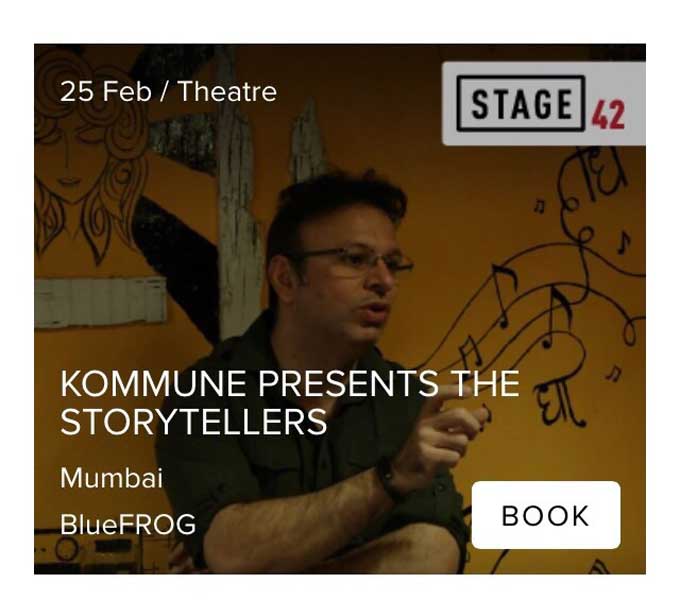 We all have stories to tell but not everyone has the time to listen – especially in a world filled with people who always have something to say and comment. How about we go back, back to the beginning where one-on-one stories were all that we had to communicate with one another; a world sans technology?
The Storytellers will do just that. A show presented to you by Kommune at Stage 42 Festival, where there will be 12 speakers and each of them will have 5 minutes to tell a story. They will be real stories, real experiences and real feelings. Something that touched them, moved them or impacted them in a huge way. It might be something they have never told anyone before, a story they have never shared with anyone.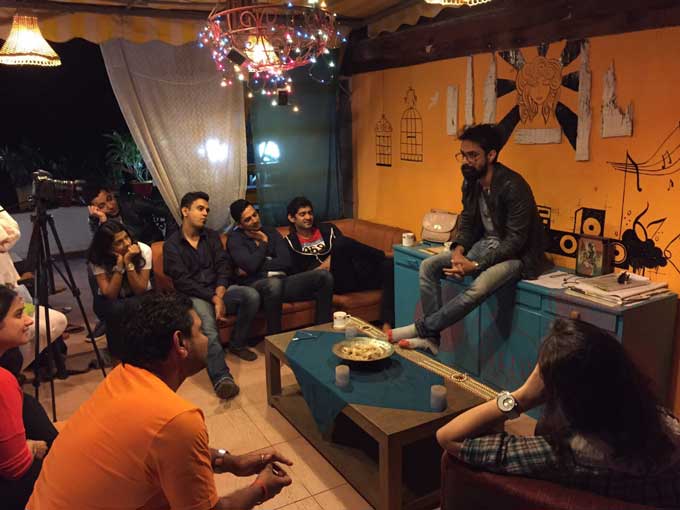 The event will have speakers from all walks of life including actor-director Roshan Abbas, actresses Mini Mathur, Ishita Sharma and Sandhya Mridul, and singer Ankur Tiwari, to name a few.
We suggest you lend them your ears! The event will take place in Blue Frog, Lower Parel at 9pm on February 25th. To know more you can visit the Blue Frog website and you can buy the passes here!