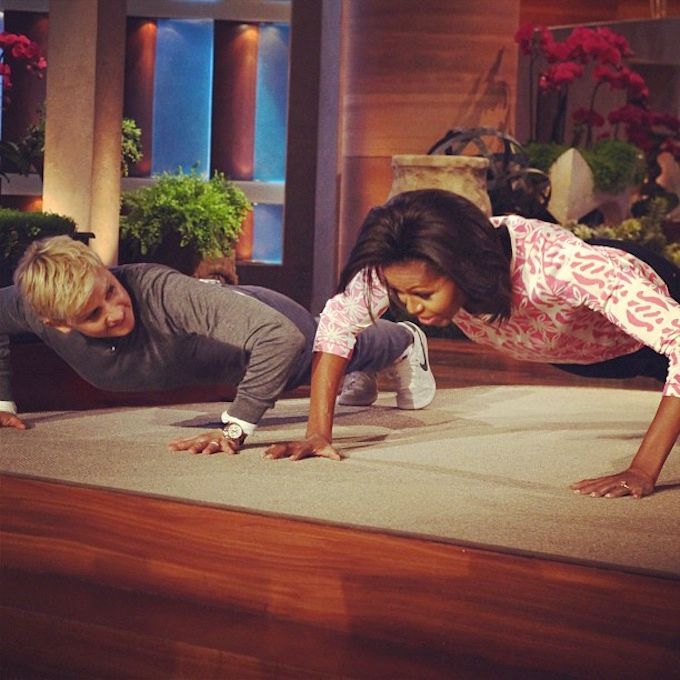 Five years ago, the First Lady, Michelle Obama, launched her Let's Move campaign for a fitter, healthier nation – and it was literally one of the coolest things ever. I mean, how kick ass is a first lady that's got arms like Madonna? Well, the campaign just got cooler on its 5th anniversary with a challenge. Check this video out.
You heard it from her! All you've got to do is give her 5 and upload it on any social media platform with the #GimmeFive. Beyonce is definitely in on it and she might've just revealed her workout routine on her Instagram. Take a look at this.
I'm about to go try this out myself, but before I do that, you've got see all the other celebrities involved: Michelle Obama personally nominated Ryan Seacrest, who then nominated Nick Jonas. Nick replied saying he'll do it, but asked for a little warm up time. How adorable is that? Speaking of adorable, check out this re-post by the FLOTUS.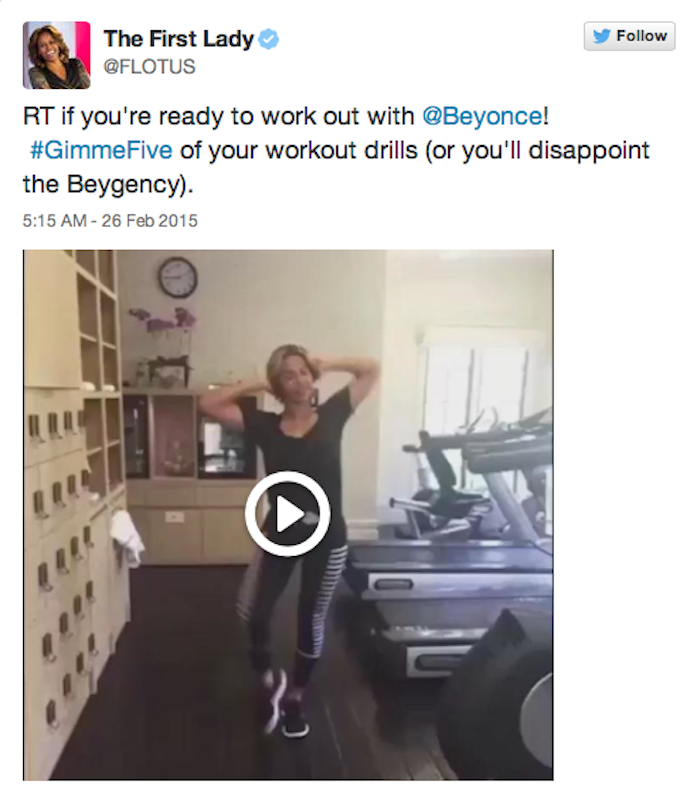 There are a lot of celebrity videos and tips going up all over social media, so watch out for those videos and if you'd like to participate, all you've got to do is drop and give the Flotus 5!