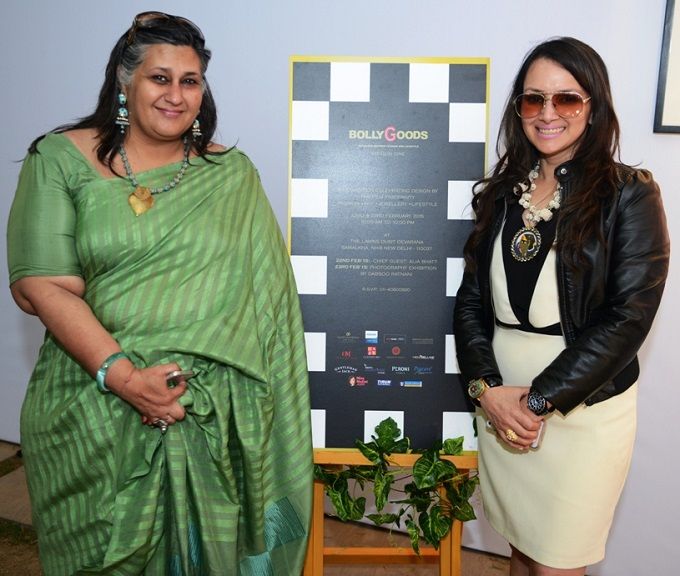 Last weekend, Delhi saw lots of glitz and glamour with the grand launch of the first edition of Bolly
G
oods – a platform that combines art, fashion and design, at Dusit Devarana. Celebrating the work of various artists who work closely with the film industry, Promila Jain Bahri (Founder & Director) and Anshu Khanna (Co-Producer) got some of the biggest names from the world of cinema to let Delhi get a taste of Bollywood. The advent of the grand launch happened in style by invitations designed by Ravish Kapoor, who has closely worked with Shilpa Shetty, Karishma Kapoor and Hritik Roshan.
For all of you who weren't there, here are the 5 best things that happened at the two day event.
1. Rohit Khilnani's Book Launch By Alia Bhatt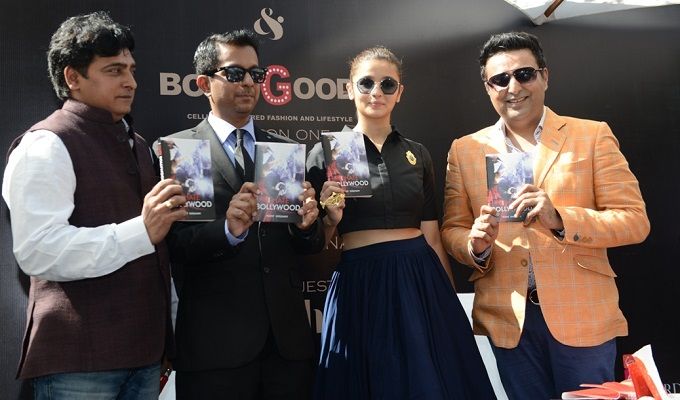 Being a film journalist himself, Rohit Khilnani wrote a book titled, 'I Hate Bollywood' and got someone who loves Bollywood (Alia Bhatt, of course) to inaugurate it. Irony, much? My favorite part of the launch was Rohit's Q&A session with Alia. She had the funniest things to say, once again proving that she has a sense of humor.
2. Alia Bhatt Straight Out Of Student Of The Year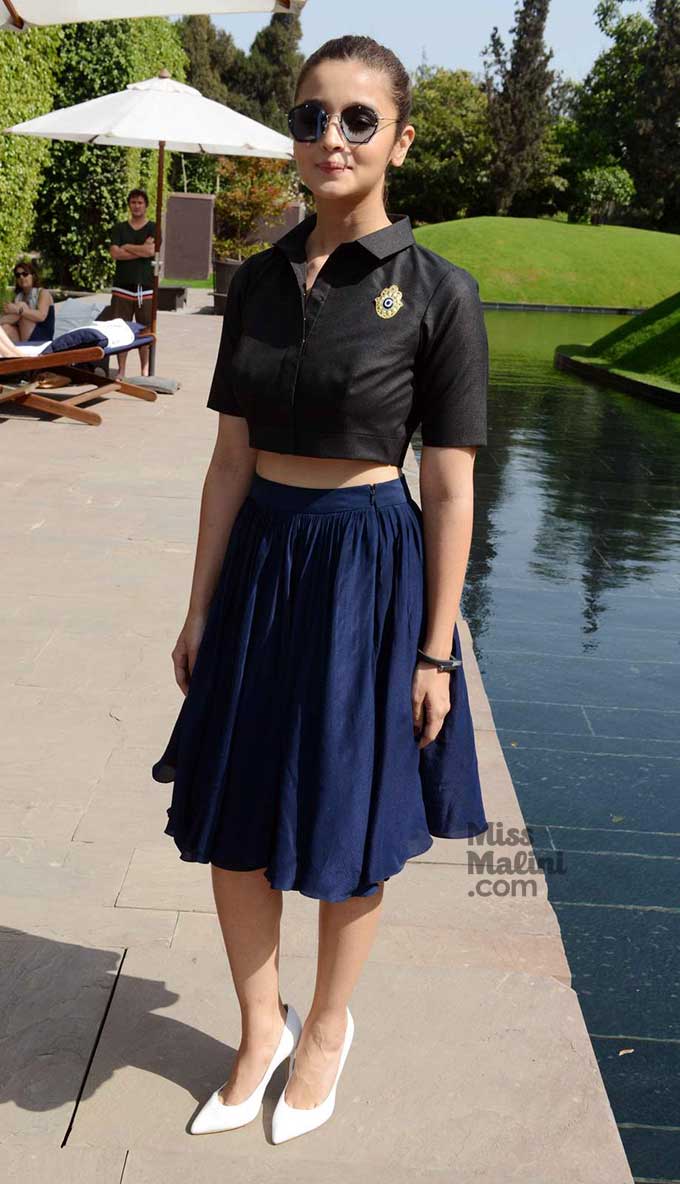 Looking gorgeous as ever, Alia's look for the event took us back to our high school days!
3. Diva'ni's Spring Collection- The Bohemian Whimsy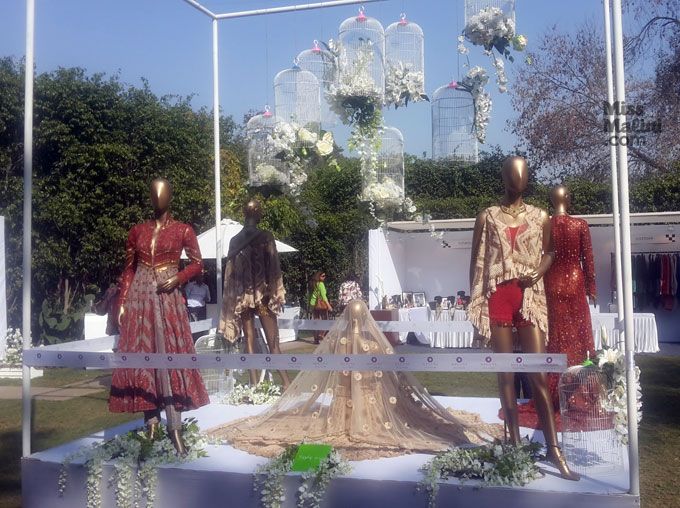 While everything at the exhibition was worth owning, The Bohemian Whimsy by Diva'ni caught my fancy the most. It was nothing but gorgeous. And just look at those flowers put up so beautifully by the Ferns N Petals flagship store in Delhi!
4. Everything On Exhibition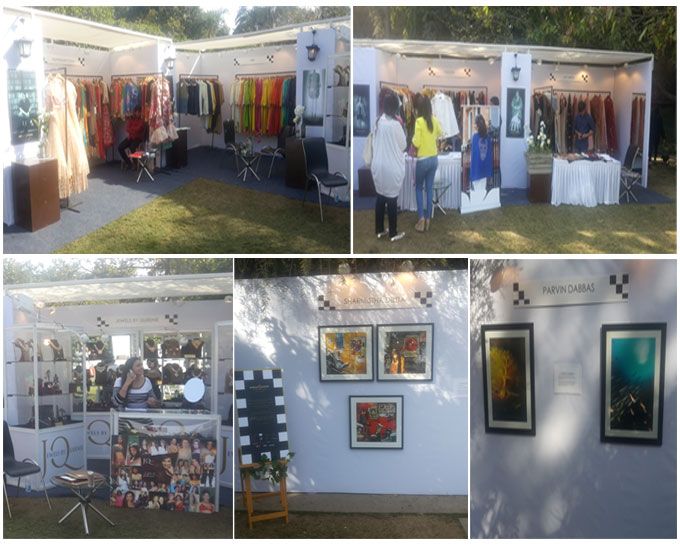 I really couldn't pick a favorite stall from the ones displayed. Everything from jewels by Queenie Singh to apparels and paintings by different artists like SUKET DHIR, Bhavna Jasra, Garema Nagpal, Parvin Dabas, Joy Mitra,  Alpana Gujral, Kukoon, Peppermint Diva, Abu (Abhijeet Khanna), Baba Anand, Kanchan Chander and Sharmistha Dutt was a treat for the eyes.
5. Dabboo Ratnani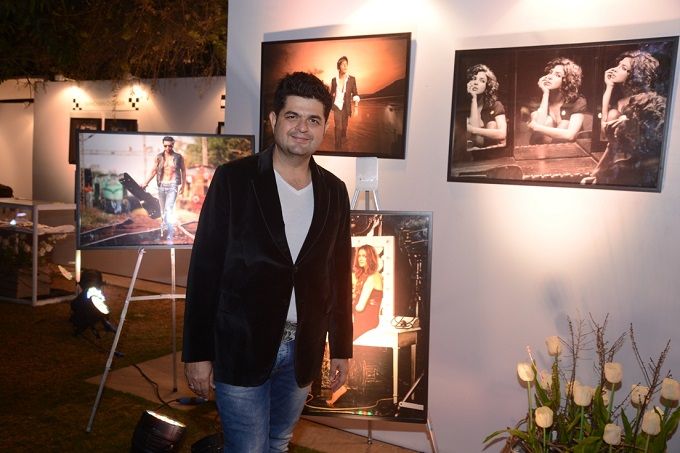 In a perfect end to the two day event, Dabboo Ratnani put on display his collection called '10 Famed Faces'. This was Dabboo's first exhibition ever in Delhi and now that he has done it, here's hoping he keeps coming back to the capital city again and again!
A shout out to Promila, Anshu and the entire team of Bolly
G
oods for putting up a great show. We look forward to seeing them again next year with their second edition. 🙂