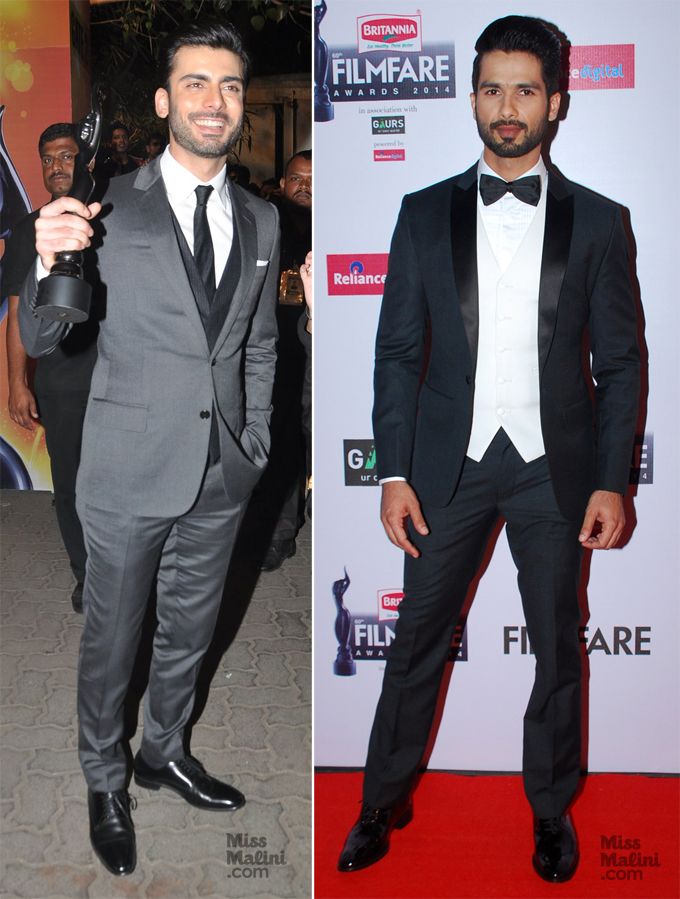 It was the Oscars of Bollywood the other night and would you believe, there was some smashing menswear on display at the event? Yep, from Sidharth Malhotra's risky take on formalwear to Tiger Shroff's snazzy dinner jacket, Shahid Kapoor's classic take on black-tie dressing to Darshan Kumaar's tropical rejig, there were plenty of style tips for men to take away from the 2015 Filmfare Awards…
Mohit Marwah
Yeah, I'm one of the few hundred Boardwalk Empire fans around, so I'm totally digging the 1920s throwback in Mohit Marwah's ensemble by way of the club collar shirt (by Armani, FYI) and the lapel chain, which, by the way, got a decidedly novel spin here. It was pinned to the tie! The immaculate fit of the suit and the Ferragamo double-monks helped the case here too. He was styled by Antara Motiwala.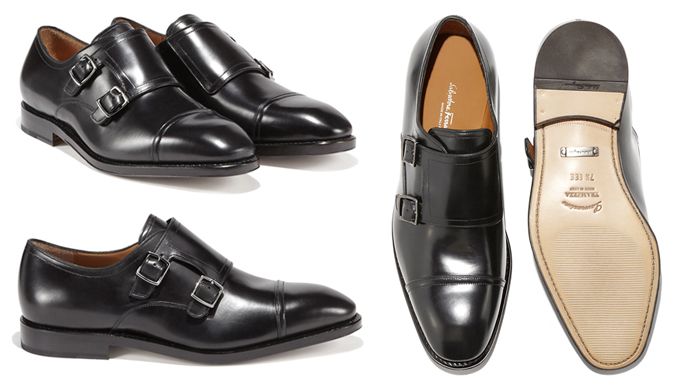 Style lesson: If you're bored with the regular shirts, get a club-collar shirt — it'll add an element of visual intrigue to your look. And oh, you can spruce up your dad's solid black tie by pinning a lapel chain or some hunky brooch to it.
Tiger Shroff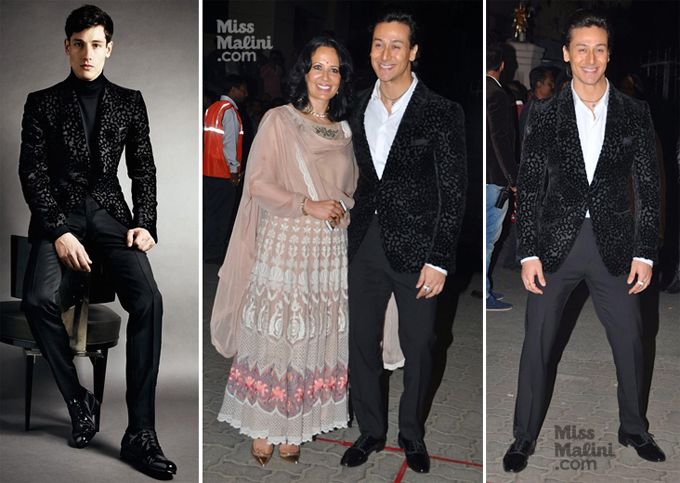 What a way to get out of his décolleté-baring funk! Clad in a black floral velvet cocktail jacket from Tom Ford's Autumn/Winter'14 collection, Tiger Shroff was in the right side of flashy by keeping the rest of the look spare. He was styled by Vainglorious and Muskaan Goswami.
Style lesson: Throw in a patterned jacket and keep the rest of your look in monochrome and you're guaranteed to turn heads.
Manish Malhotra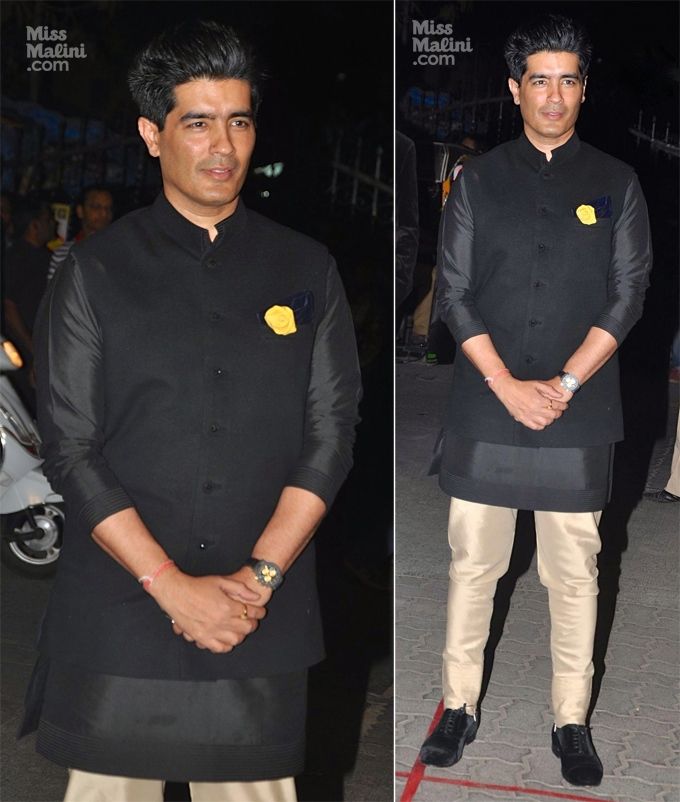 Elegance personified — need I say anything more?
Style lesson: if in doubt, just refer to this photo of Manish Malhotra and copy everything!
Darshan Kumar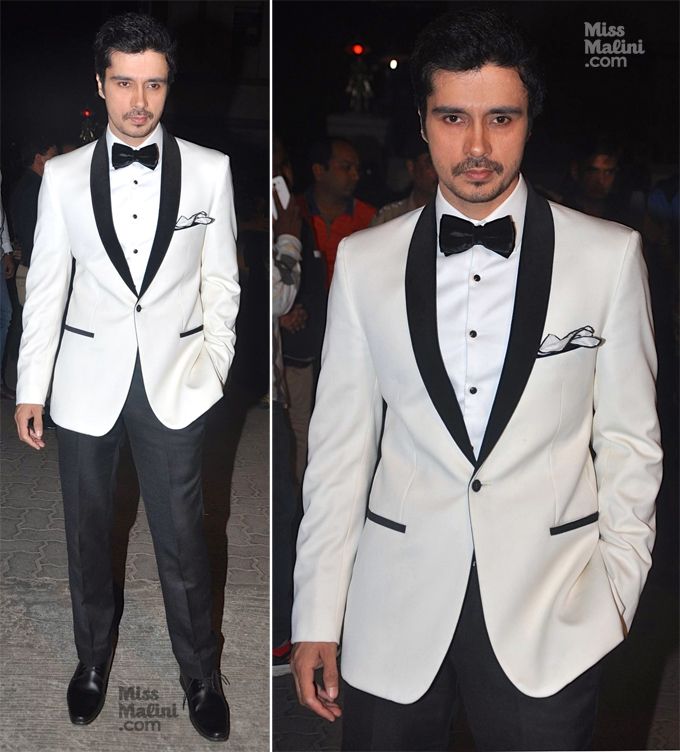 A white dinner jacket during winter months is always a no-no, but Darshan Kumar pulled it off by punctuating the outfit with enough black.
Style lesson: If you're not Jared Leto, do not try the all-white look, at all. But if you're itching to take that white dinner suit out for a spin, follow Darshan's lead here.
Sidharth Malhotra
He bent the rules, but made it work by not going overboard. Like Tiger Shroff, Sidharth Malhotra too kept the rest of his look minimal to let that dizzyingly graphic jumper, from Dior Homme's Autumn/Winter'14 collection, be the star. Also note the tasselled Christian Louboutin patent slippers – very, very rakish. The folks over at StudioK Styling are responsible for this look, FYI.
Style lesson: If you need to spend money on a pair of shoes to wear with your black tie, it's always good to go for something you can also wear on your downtime — and, having seen many dandies wear these on countless occasions now, I can assure you that this pair does just that. Also, if you want to go for an eye-catching print, let it be the centrepiece — do not overcrowd it.
Shahid Kapoor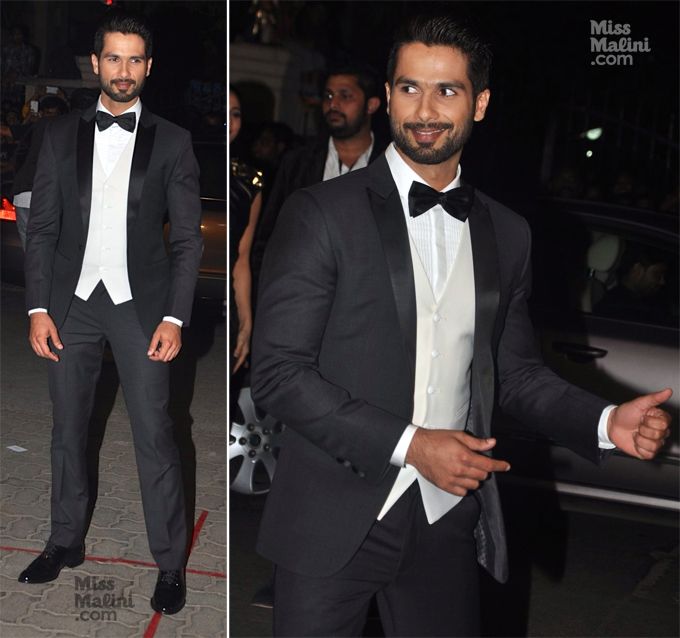 Right, Shahid Kapoor dressed like he knew he was going to win. Everything about this Kunal Rawal-styled outfit was on point — the epitome of sophistication and yet fresh and modern.
Style lesson: Your blueprint for the next black-tie outing. Yes.
Fawad Khan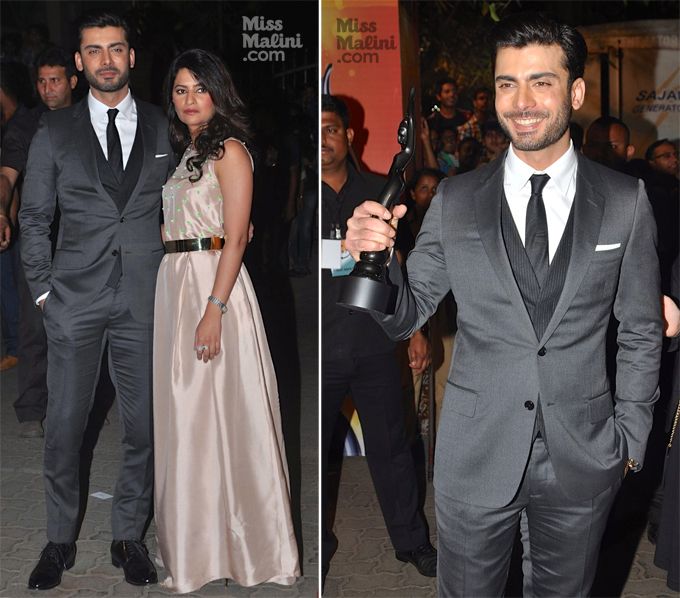 Fawad Khan is now at the next level of stylish — super-stylish, as in Superman-like stylish. Clad in a Dior Homme suit with pinstriped waistcoat, Armani shirt, Louis Philippe tie, Akshata Bhojania pocket square, Dolce & Gabbana patent lace-ups and Tag Heuer gold and steel watch, he was dapper extraordinaire. With everything slim and tailored to perfection, this is exactly what you want to see a dashing leading man to be wearing.  My fave look of the night — sublime stuff, Abhilasha Devnani!
Style lesson: Monochrome done to perfection. And pay careful attention to the fit and cut of the suit — this is how it is done.
Pix: Viral Bhayani for MissMalini