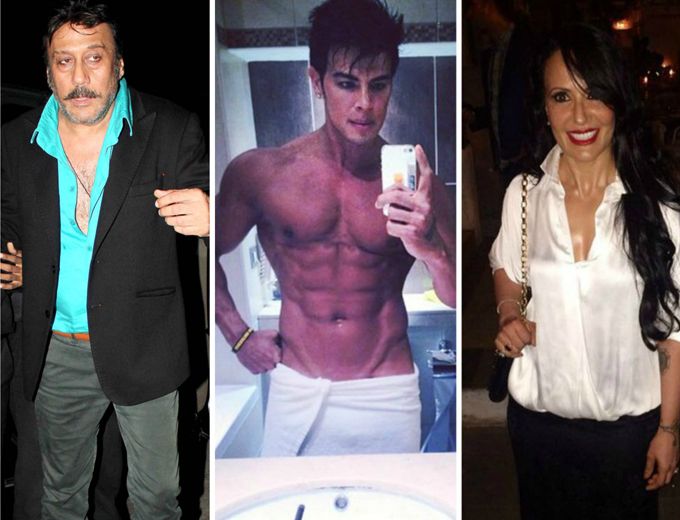 A while ago, I had informed you guys about the Sahil Khan-Ayesha Shroff legal battle turning uglier when the former submitted some 'compromising' photographs of his intimate moments with the star wife. Their brawl had commenced when Jackie Shroff's wife, Ayesha, slapped a notice on Sahil in November, stating that he didn't return the whopping 5 crores that she had given him to purchase a few gifts for her family.
In retaliation, Sahil had told the court that his equation with Ayesha is not just professional but beyond that. However, in an attempt to prove him wrong, Ayesha claimed that Sahil's wife, Nigar Khan, had divorced him because he was gay – apparently, she walked in on him having sex with a male staff member.
Like I mentioned, the latest development in this legal battle is the submission of their photos to the court. And according to a recent report, Jackie Shroff is extremely upset with this entire episode and has decided to file a case against Sahil for defaming his wife. The prosecution lawyer has been quoted saying, "The court should not entertain the photographs as they do not concern the matter at hand. Also, if you (the defence) are showing such photos, we need the source as they could be morphed. We need Sahil's custody so that we can investigate about the cheating, the gifts that he has not given back and about the phone from which the pictures were taken."
It looks like this legal battle just turned uglier!