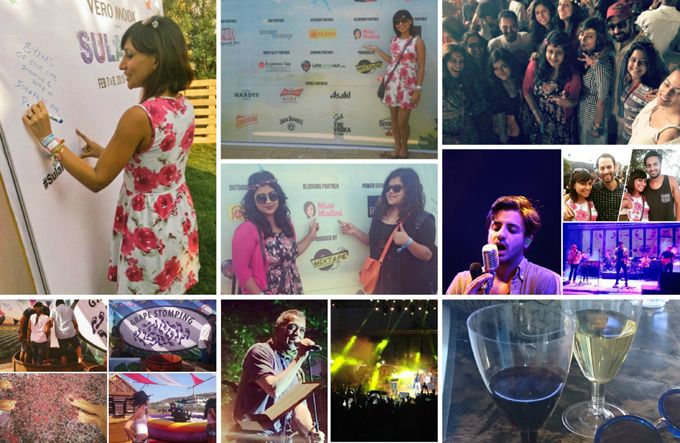 Attending a music festival has always been one of the top five things on my bucket list. But for some reason or the other, I never managed to attend one in the last 23 years of my existence. However, that has changed now. Last year, during our super fun team offsite to the gorgeous Sula Vineyards in Nashik, I won a couple of passes for the awesomesauce SulaFest 2015 after acing our treasure hunt. So nothing could stop me from being a part of the magical fervor this year – and since we at MissMalini were the official blogging partners of SulaFest, I had to bring you every little detail!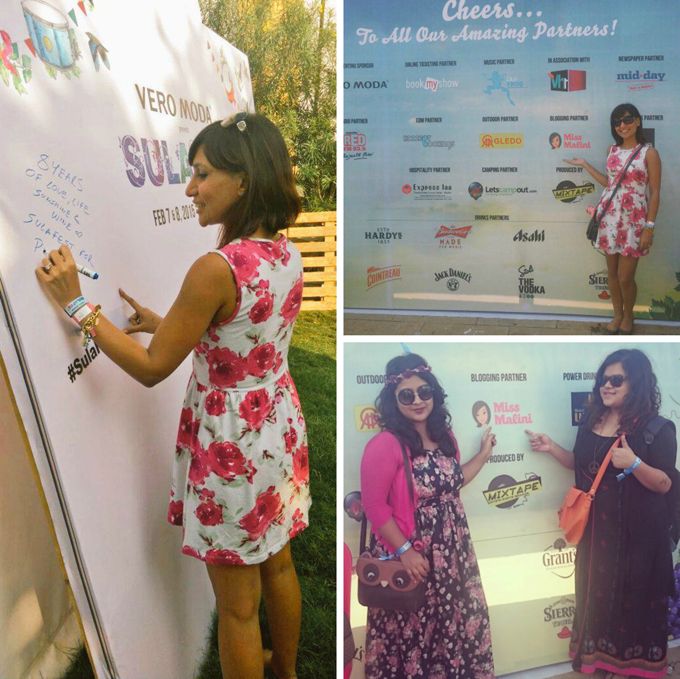 (PS: Are you realizing how cool my job is?) Now, here's a list of my top 10 memorable experiences from SulaFest 2015.
1) The Road Trip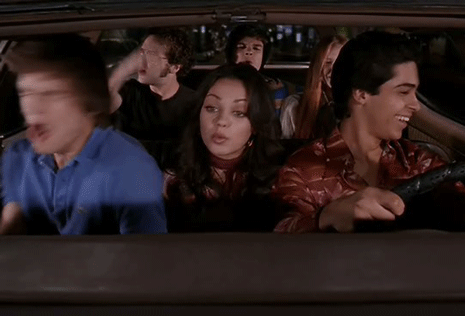 My colleague and fellow blogger, Priyam Saha and I boarded an early morning Grallo bus to Sula in Nashik. Waking up so early on a weekend didn't really make me feel great but it was definitely worth it. After all, I met a bunch of super fun people on board. The charming chef Meherwan, his sister Mehma, Mehma's BFFs – Aakansha and Sadhvi, the sister duo from Texas, Mohana and Anna. There were also the solo travelers, Abeer and Sameer Dhingra, who joined the bandwagon in no time. We ate breakfast together en route, played charades, discussed Bollywood gossip and had a ball. I was getting the *festive feels* even before we reached the fest, thanks to these crazy ones. And I can't forget to thank Zain Syed and Dibya Chatterjee from Grallo for their amazing hospitality.
2) The Breathtaking Ambiance & The Music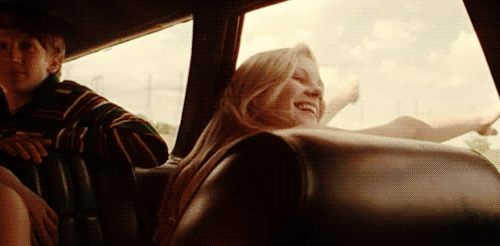 As we neared the vineyards, the beauty of the picturesque place left me awestruck.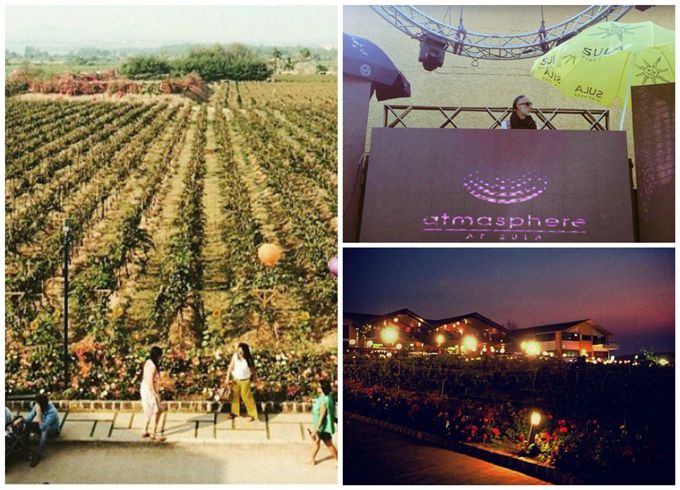 Located near the beautiful Godavari river, Sula is cradled by nature. Add some good music and great wine to that and voilà, you are living a dream! Will And The People, Nucleya, Yes Sir Boss, Cuban Beats All Stars, Speed Caravan, Swarathma amongst others, made it a musical extravaganza. The EDM music at the event was super impressive as well.
3) The Delicious Wine Spread
Roses are red, so is my wine. Refill my glass and I'll be fine.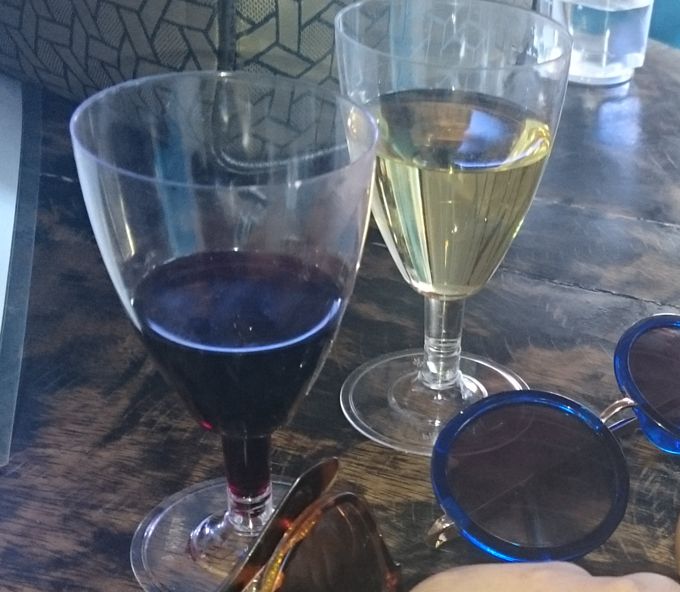 And I was, after downing a few glasses of delectable wine. The popular Tasting Room and the new rustic Tasting Cellar also gave us special tours and tastings. In addition to all the Sula wines, there were also a wide variety of foreign wines imported by Sula Selections. Hardys, Asahi Beer, Cointreau, Grant's, Sierra Tequila, Jack Daniels and many more added to the super spread of drinks. I also had a glass of Old Fashioned because our 18-year old Sameer aka Sammy insisted – because there are songs about it! 🙂
4) The Enthralling Performance By Young The Giant
Lead vocalist Sameer Gadhia and the band members, Jacob Tilley, Eric Cannata, Payam Doostzadeh and François Comtois set the stage ablaze, the moment they set foot in the amphitheater. The girls (and boys) went nuts when they started performing. There was a lot of head banging, screaming, tears of happiness and more. Even the 40-something uncles couldn't stop dancing like there's no tomorrow. It was definitely a performance that will be etched in my memories forever. It has also got a lot to do with the lead singer, Sameer's dishy looks! 😉
5) The Grape Stomping
Being a film buff, I relate everything to movies. So of course, grape stomping reminds me of the romantic flick, A Walk In The Clouds (and Priyanka Chopra and Arbaaz Khan's grape stomping sequence from Fashion). So I knew I HAD to do it when I spotted the barrels filled with ripe grapes in the Sangria Room. Priyam and I couldn't stop giggling like excited li'l girls while stomping the grapes. It was so much fun! There were also other fun games and activities like the mechanical bull ride, foot massages, tarot reading and a variety of other activities added to that fest-feel.
6) The Fabulous Meet & Greet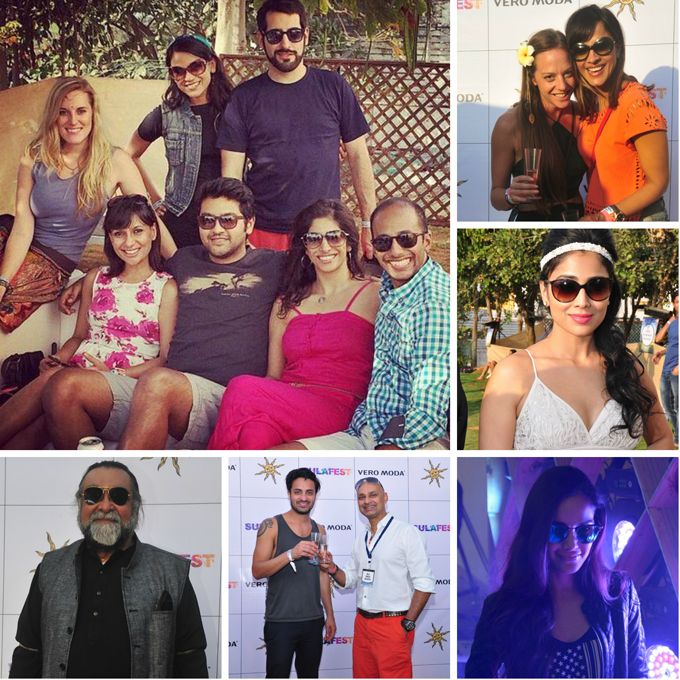 And I kept bumping into my bus friends again and again while checking out the performances and stalls during both the days. By then, their group had become bigger as they were joined by their cousins Aanchal, Sanjana and Varun. We chilled together, watched some of the performances, sat on the grass and chatted away! We also caught up with our super boss lady MissMalini and the best CEO in this Milky Way, Nowshad Rizwanullah. Like always, the couple looked fab as ever! We even met some old friends and made some new ones during these two days. Not to forget, there were several celebs like Shriya Saran, Isha Koppikar, Yash Birla, Prahlad Kakkar, Shahzahn Padamsee and others at the do.
7) The Yummy Food
To complement the delicious drinks, there was also a lip-smacking gourmet spread. Café Zoe, Woodside Inn, Maroosh, Busago, and the recently launched Soleil by La Plage at Sula Vineyards offered several yummy options for the foodies. For SulaFest at Soleil by La Plage, Chef Morgan had prepared a farm-to-table menu with organic produce grown on Sula's very own farms, offering a unique gourmet dining experience. Yum!
8) The Impressive Couture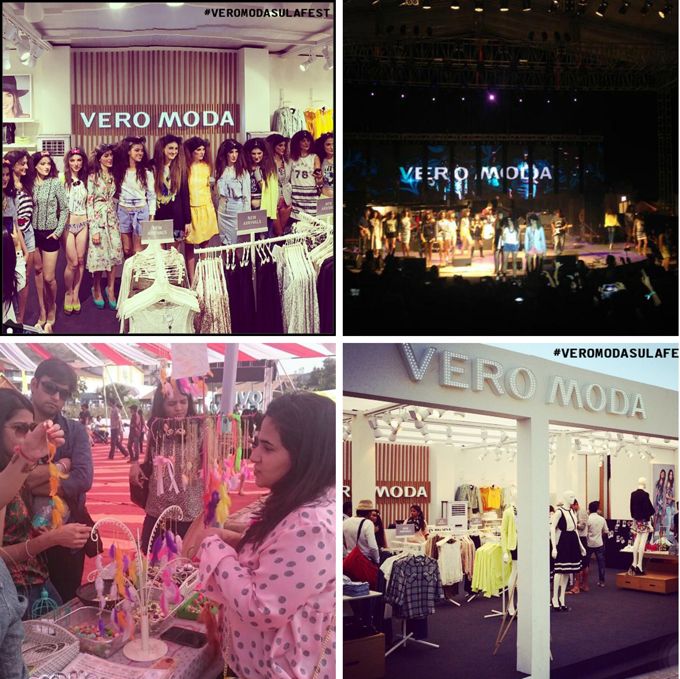 The presenting sponsor of SulaFest, VERO MODA, launched its Spring Summer Collection 2015 at the fest. A super cool fashion show with plenty of surprises was in store for us, which was an additional treat this year. The collection left the girls wanting to shop immediately. And there was a Vero Moda store at the venue just for that! Several popular fashionistas had dropped in to check out the collection and couldn't stop raving about it. There was also the SulaFest Bazaar with a selection of fun items like tiaras, headbands and other fun accessories for sale.
9) The Lucky Ali Effect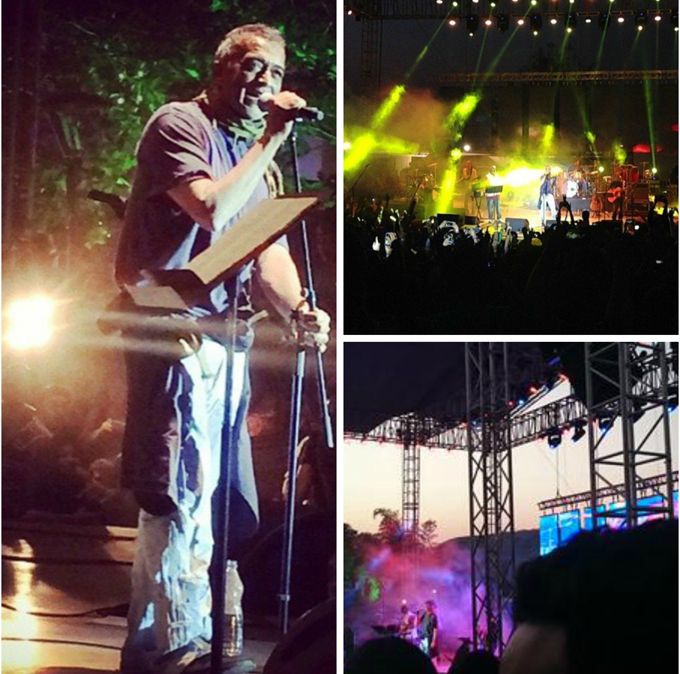 One of the most celebrated singers in India, Lucky Ali, was one of the star attractions at SulaFest 2015. He sang his popular numbers, Na Tum Jaano Na Hum, Ek Pal Ka Jeena, O Sanam, Gori Tere Aankhein Kahein – and that transported the crowd to an altogether different world. It was also one of the last performances at the fest, so me being the overtly sentimental person that I am, was teary-eyed.
10) The Final Goodbye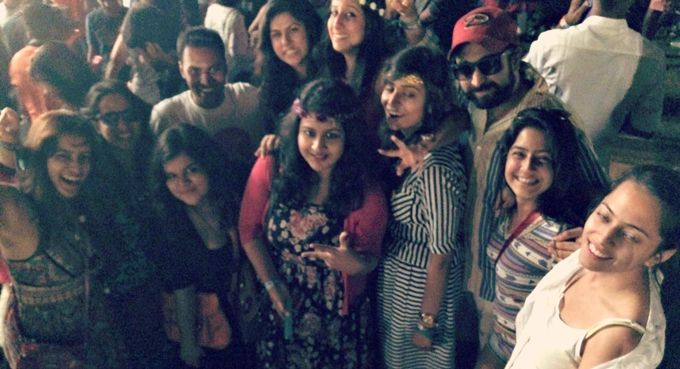 A lot of hugs and numbers were exchanged. And with that the two days of absolute fun had come to an end. I waved goodbye to the vineyards with a promise to be back. Just when I stepped out of the gate, I spotted a bunch of boys dancing to Sooraj Dooba Hai in the parking area. Clearly, the fest got over but it left all us with a festive spirit! Yay!
Here's looking forward to SulaFest 2016!