This is how destiny changes in Bollywood in a matter of few weeks. Just 30 days ago, Ayushmann Khurranna was being crucified for the poor show of Hawaizaada. And now, with Dum Laga Ke Haisha, he is being hailed all over again for being an actor who is natural to the core and comes with his own brand of performance. His film has been appreciated by one and all with not even a single notable critic giving it a rating of anything less than three and a half stars. This kind of critical appreciation was indeed necessary for this Yash Raj production since everything depended on word of mouth here for its success.
In that aspect, the film showed ample growth over the weekend, what with around 6 crore coming in after a below par opening day of 1.1 crore. Though Friday's collection was no surprise (they were still double of Hawaizaada despite half the screen count), what mattered was the escalation in momentum on Saturday and Sunday. In that aspect, this Sharat Kataria directed film held good promise as collections continued to increase with every passing show. Though Saturday morning and afternoon shows were impacted by the India v/s U.A.E. cricket match, collections were still double of Friday. And later, Sunday showed huge growth too.
All eyes are on how the weekdays perform, though going by the excellent word of mouth, it is pretty much expected that the footfalls would be stable on a higher side. With an open fortnight ahead till the arrival of NH10 (on 13th March), this Ayushmann Khurranna-Bhumi Pednekar film has the stage set to make merry.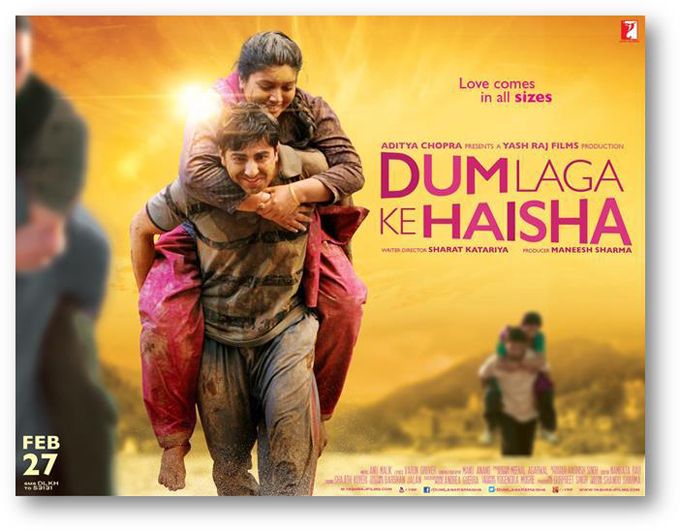 On the other hand, Ab Tak Chappan 2 took a better start (it had released on almost double the count of Dum Laga Ke Haisha screens) with 1.25 crore on day one. But the cracks started emerging soon enough. The film was not panned per se, but it still disappointed mostly due to the fact that the first in the series was a supremely well crafted product. The film just about stayed stable over the weekend and brought in 4.5 crore.
As things stand today, chances aren't great for the film to stay stable during the weekdays, which means all that the film would succeed in doing is cross the lifetime collections (9 crore) of Ab Tak Chappan, which released way back in 2011.
Meanwhile, Badlapur continued to fetch audience as it had a good number of shows reserved for it in the second week as well. With over 6 crore in the second weekend, the film now stands around 43 crore, hence strengthening its chances of eventually hitting the 50 crore mark. The film is a HIT now.