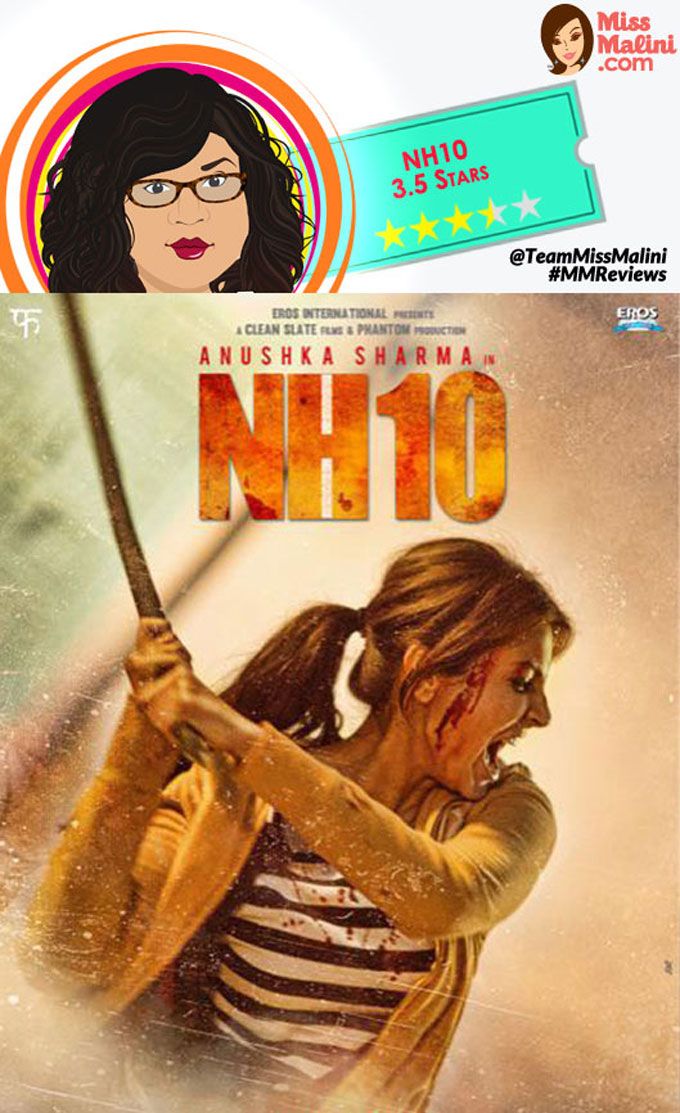 I went into NH10 wanting to like it. The trailer intrigued me right from the beginning and even though it was revealed recently that the movie is heavily "inspired" by the Hollywood film Eden Lake, I was still looking forward to the film. A lot of it had to do with directer Navdeep Singh whose film, Manorama Six Feet Under, stood out and I couldn't wait to see what he has to offer next.
The film tells the story of the married couple Meera (Anushka Sharma) and Arjun (Neil Bhoopalam) who are professionals living in the 'good side' of Gurgaon. Their lives may be filled with swimming pools in their residential complex and night parties in posh homes, but they can't change the fact (as amazingly pointed out by writer Sudip Sharma), "Gurgaon mein jahaan aakhri mall khatam hoti hai na, udhar hi tumhari democracy aur constitution bhi khatam ho jaati hai."  On their romantic weekend getaway to a private villa, the couple finds itself in the middle of a gruesome episode of honour killings, mindless cast systems and glaring patriarchal culture.
The movie completely wins in its execution. 2014 was a great year for women in Bollywood and with NH10, Anushka has set the ball rolling for this year too. She is a natural in the film and the role of Meera is definitely a stand out in her career – a tough act to match by her contemporaries. She is carrying the film on her shoulders; phenomenally so. Also, is it just me or is their an evident Kill Bill reference in the yellow jacket and the rod?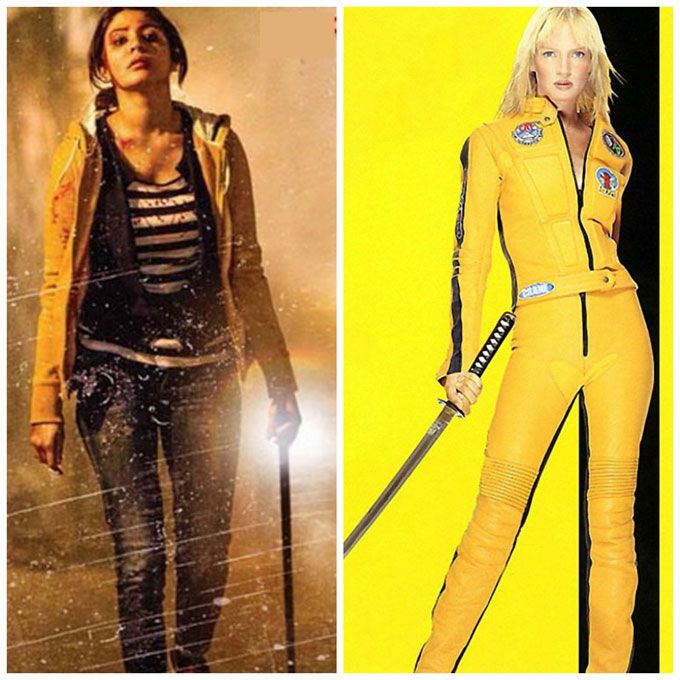 Neil fits the role of the "good husband who makes a bad decision because of his fragile ego" well and is a very real character.
The script of the movie is tight and the first half of the movie literally keeps you on the edge of your seat. However, because our Bollywood narrative is such that we need to have two high points in the script that are broken by the interval, the film loses something in the second half. Personally, the ending left me a little disoriented – and not in a way that gave me something to think about. Having said that, the climax is hair raising.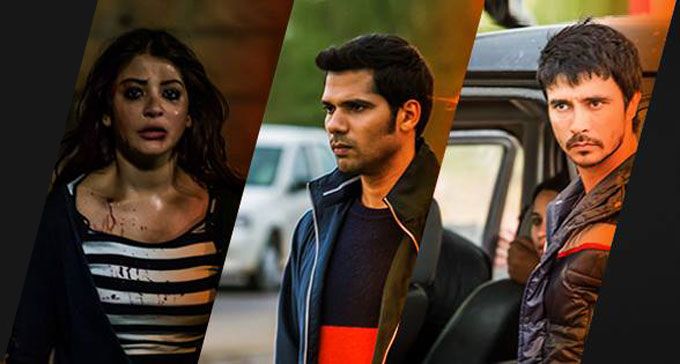 Darshan Kumar as the main villain has his moments where he shines, but frankly, it felt like he wasn't given much to do for him to stand out as a memorable antagonist. A shout out here for the actor who played Chhote from the gang! Also, Deepti Naval – what a revelation! She steps in for a fabulous special appearance and steals the show in her small but effective role. Karan Gour's background score deserves a special mention too.
The younger lot of Bollywood is known to be more experimental than their predecessors. So when an Anushka Sharma does an NH10 (or a Varun Dhawan does a Badlapur), you want them to succeed just so that it encourages them to chuck formulas and look out of the box in the future too. It's only a bonus then that NH10 is as great as it is!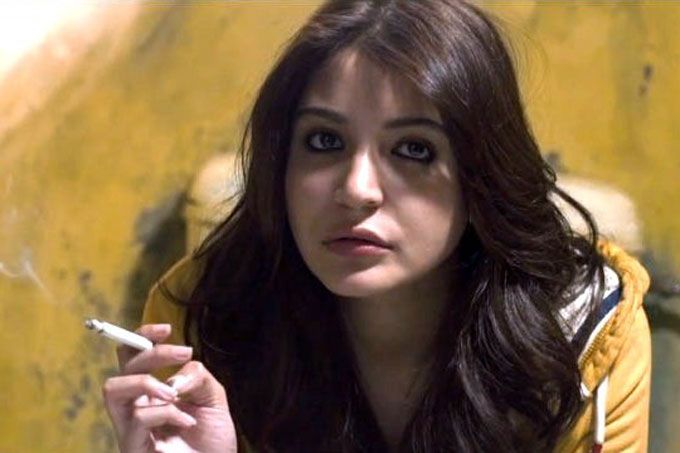 Anushka's debut as a Bollywood producer is bang on and the babe should take a well-deserved bow! All in all, the movie is relevant, compelling and most importantly, well made. It really makes you take a minute to ponder upon the truths that exist right outside our secure urban worlds. Don't miss it!