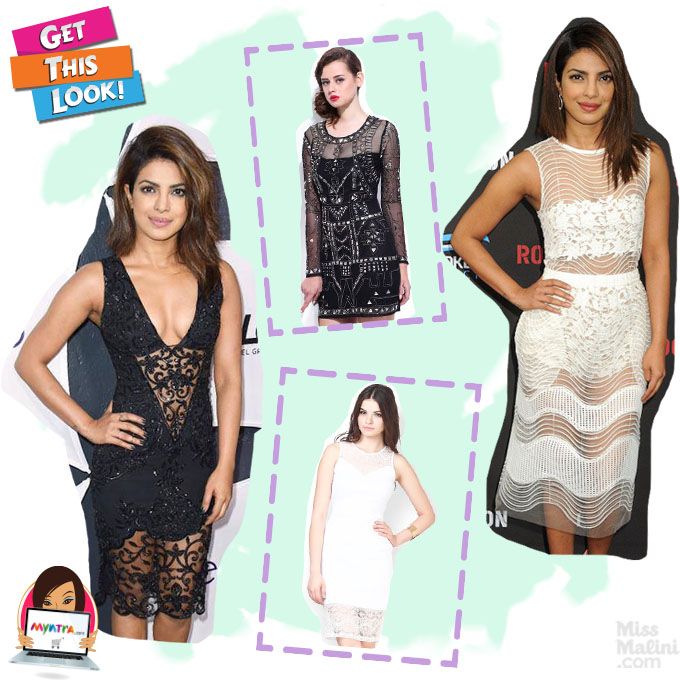 If there's one thing a summer wardrobe needs, other than casual crop tops and floppy hats, is some sheer silhouettes. Our favourite singer/actor Priyanka Chopra has always been a step ahead when it comes to dressing like a goddess. We spoke about how she wore sheer earlier this year in L.A, so taking some inspiration from her closet, we're showing you how to dress like Priyanka for less!
For The Day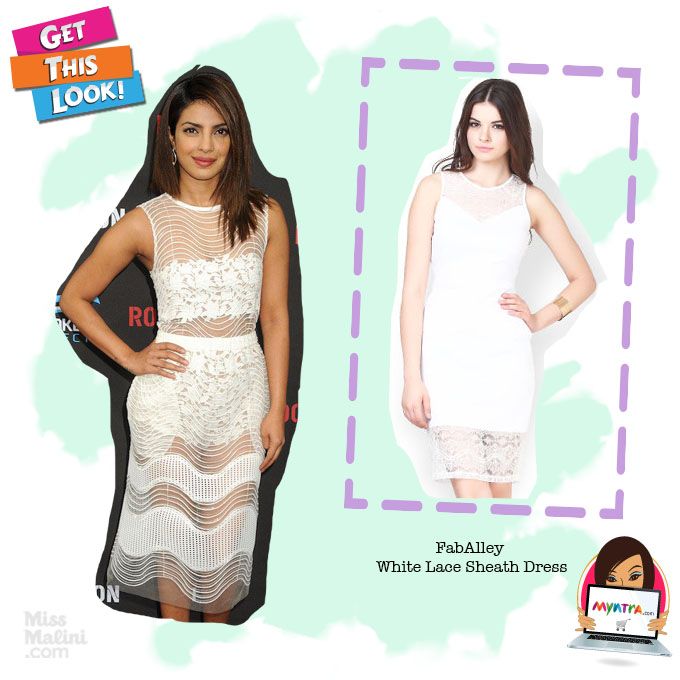 Time to bring out all your whites, florals and light colours – summer's right around the corner, girls. Priyanka looks heavenly in this white sheer number by Self-Portrait. However, here's how you can save some bucks and get this look right. Classy and chic, all in one!
Get it here: FabAlley White Lace Sheath Dress
For The Night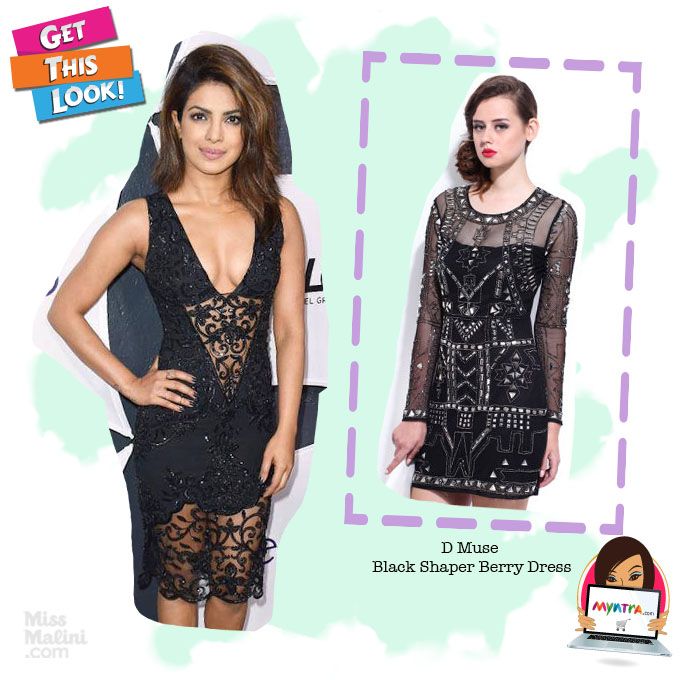 Night out with bae and you want to look your best? Take a cue from Priyanka's Zuhair Murad creation and go in for a detailed sheer black dress like so. How great is that?
Get it here: D Muse Black Shaper Berry Dress
A few helpful tips to remember: Keep it simple with your accessories. Don't clash too many colours with these style staples. Nude wedges would go great with the sheer white dress for a brunch or day-time event. A high ponytail would give your LBD a rocker-chic look.
Let us know how you would pair your accessories/makeup with these gorgeous dresses!