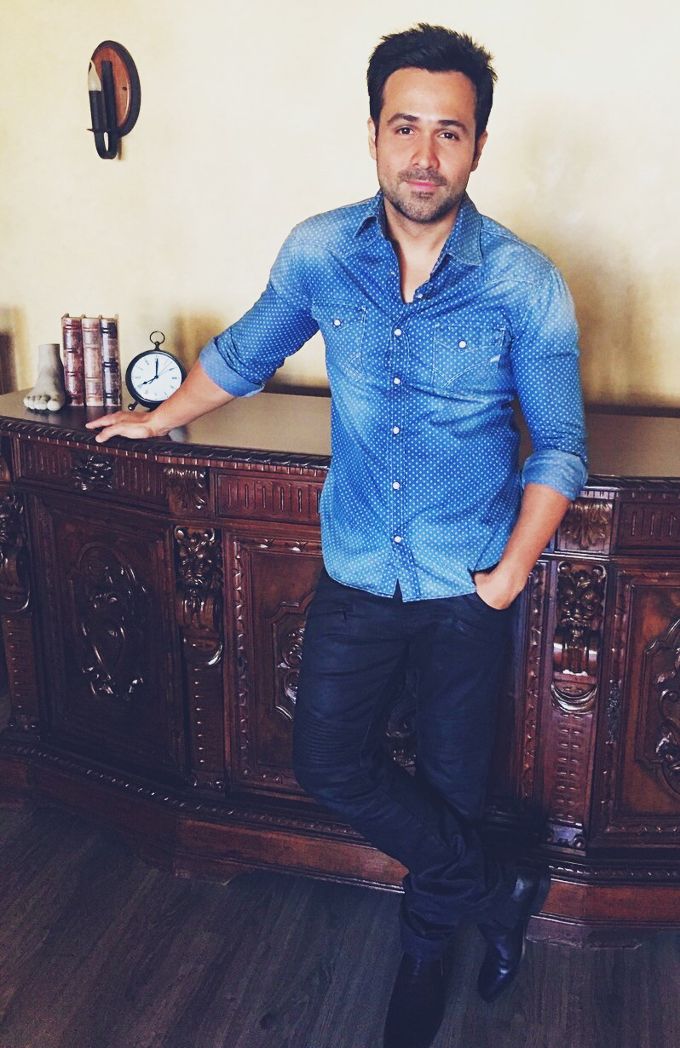 There's such good design on every level nowadays that you can be the chicest thing in the world in inexpensive clothes, said
THE Kaiser
Karl Lagerfeld recently. And that is exactly what Messr Emraan Hashmi is proving (with help from the sartorially clued-up twosome of Vainglorious) as he goes about with his Mr X promotions: clad in predominantly high-street labels, he's looking positively stylish! Yeah, guys, it's true, you can look fabulously turned-out without breaking the bank — hop on, if you want evidence 😉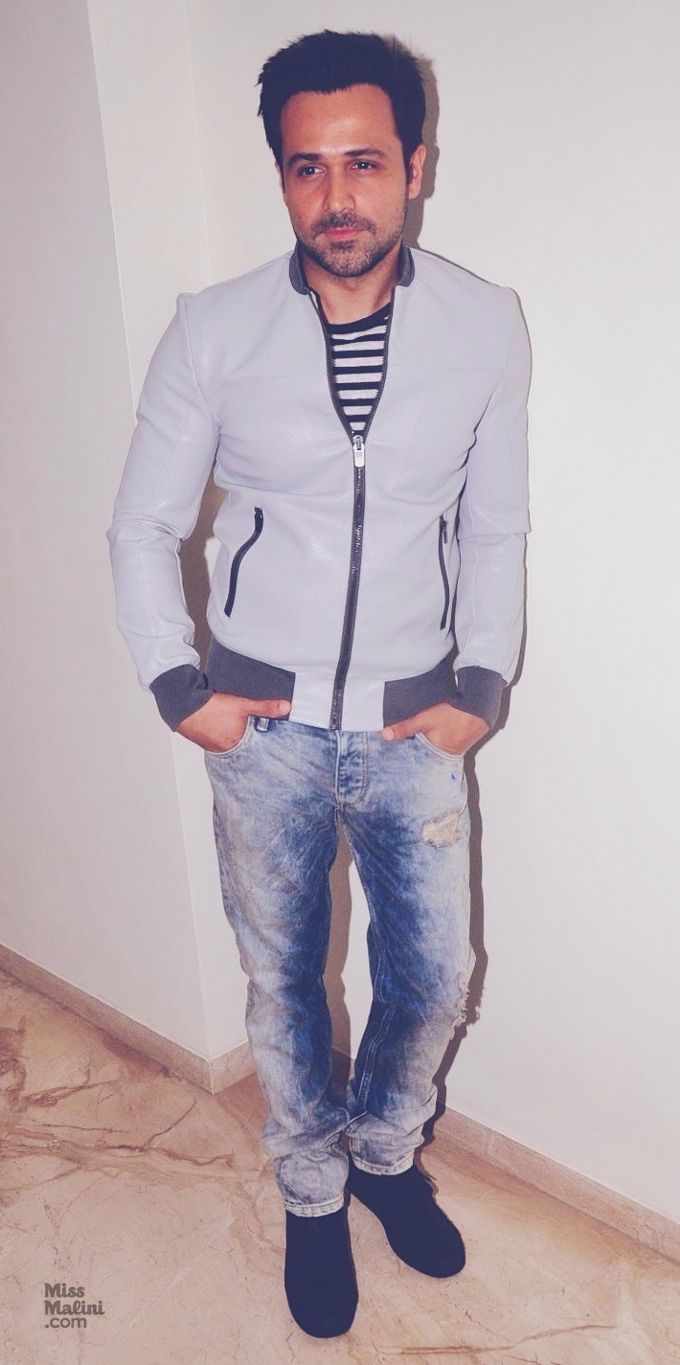 First up was the launch of the Mr X trailer, for which he turned up in a light grey cut-work bomber jacket with a striped lightweight knitwear underneath, paint-splattered distressed jeans and black hi-top sneakers.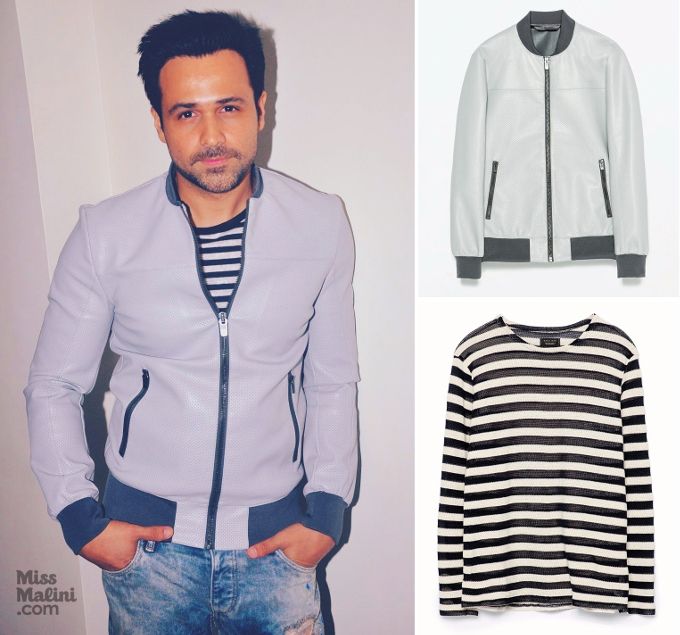 Would you believe it if I told that the lush jacket was from good ol' Zara? Yeah, and so was the knitwear and hi-tops. I simply loved how the stripes of the sweater were playing off the dark grey accents of the bomber — it made for nice visuals.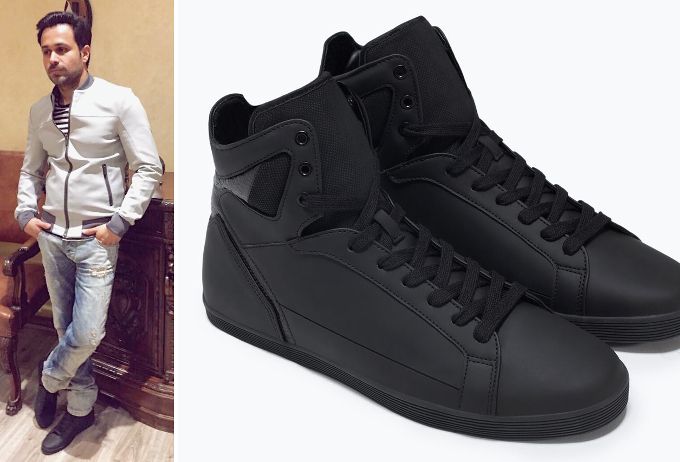 And the hi-tops, they niftily lent the essentially biker look a shot of modern sportswear cool.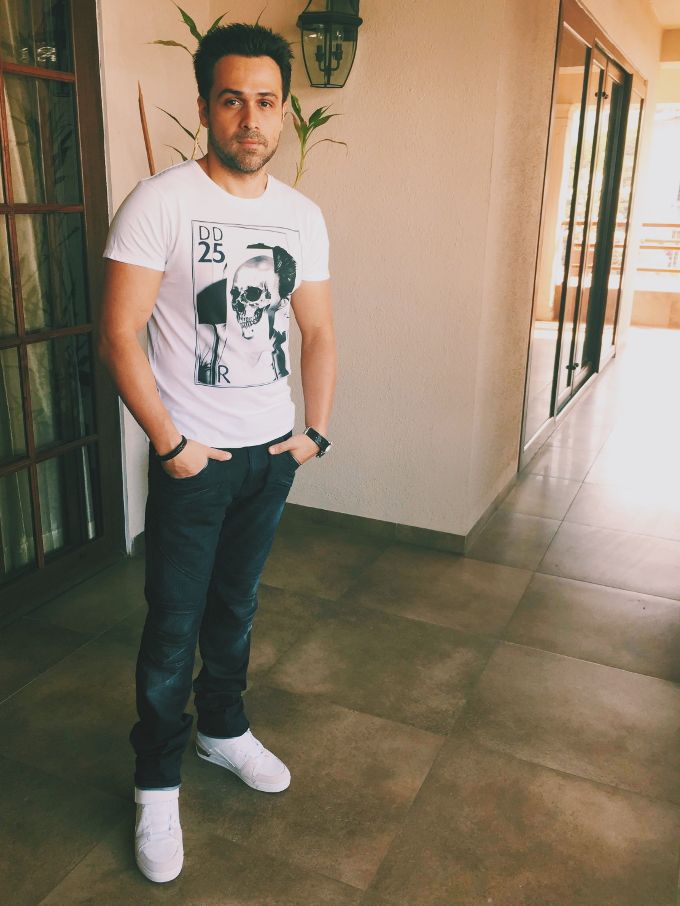 It was a skull-print T-shirt — in a nod to the theme of Mr X — from Jack & Jones, dark denims from GAS Jeans and white hi-tops with gold detailing from Zara, for the music launch of the film at Radio City.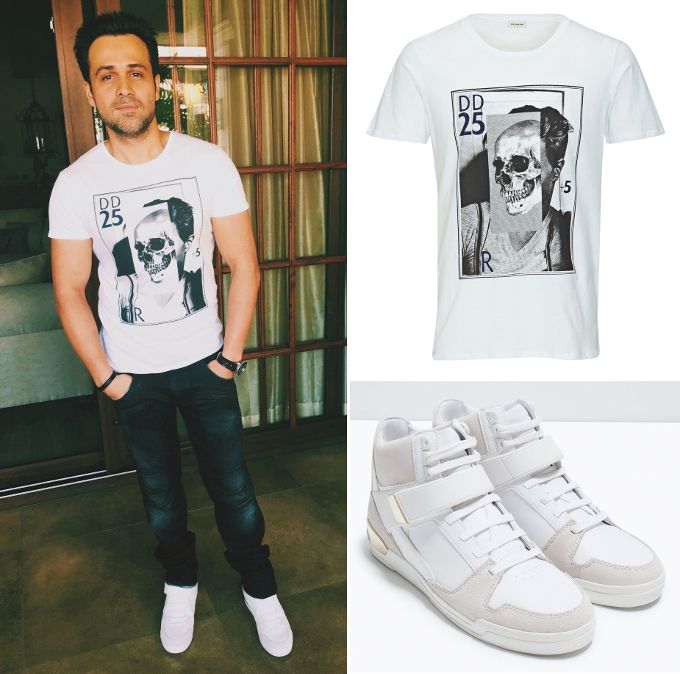 I'm not gonna lie, this outfit had me at the trainers — proper bad-ass they are!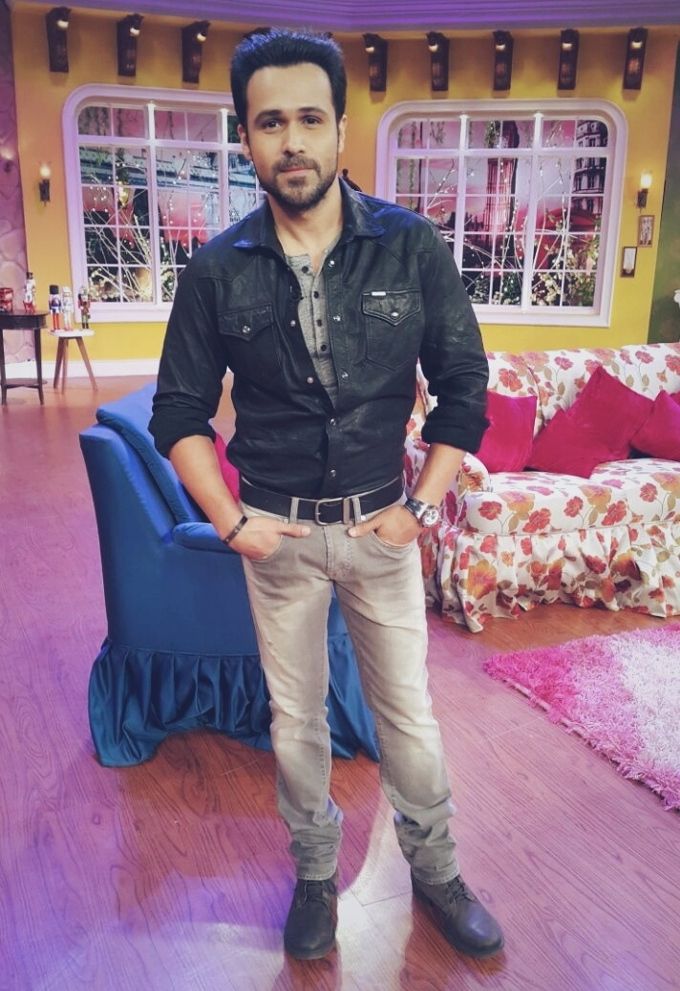 Next up was his jolly little jaunt to the Comedy Nights with Kapil studio, in which he took the biker theme further. He bloody turned up in a leather shirt (from Diesel) — how bad-ass! And the distressed combat boots (by Steve Madden) simply gave more gravitas to the get-up.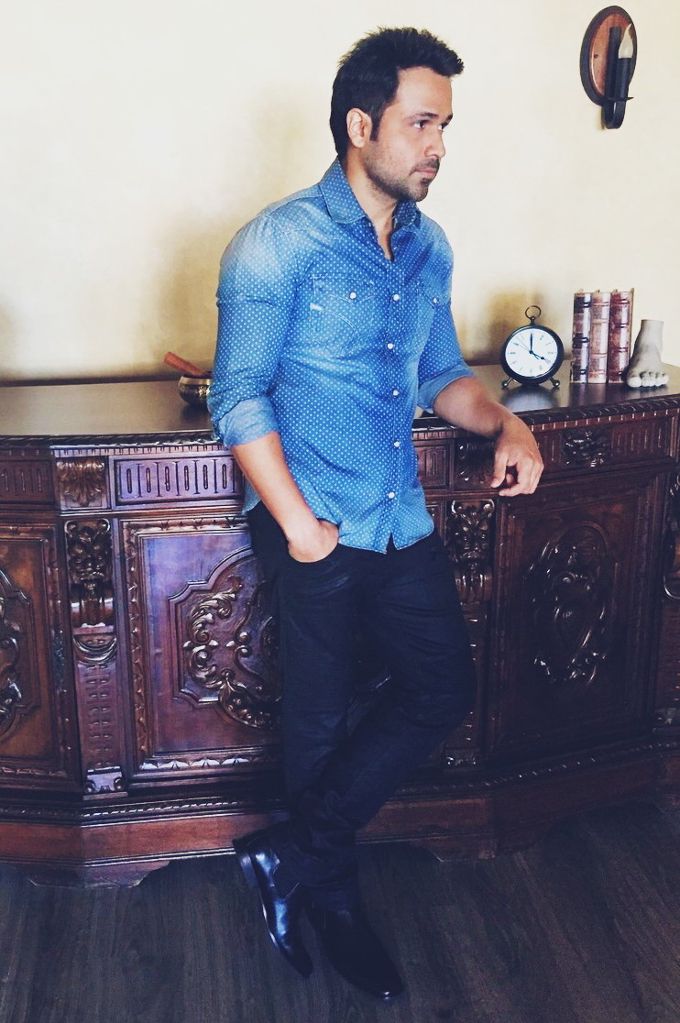 But my favourite ensemble of his, yet, was the one for Farah Ki Dawat. It simply screamed: you can take the boy out of the bike but not the biker out of the boy. The whole thing seemed so effortless, as if he instinctively put on that printed denim shirt and those biker pants (both from GAS Jeans) and got into those black boots (from Steve Madden). Muy jefe!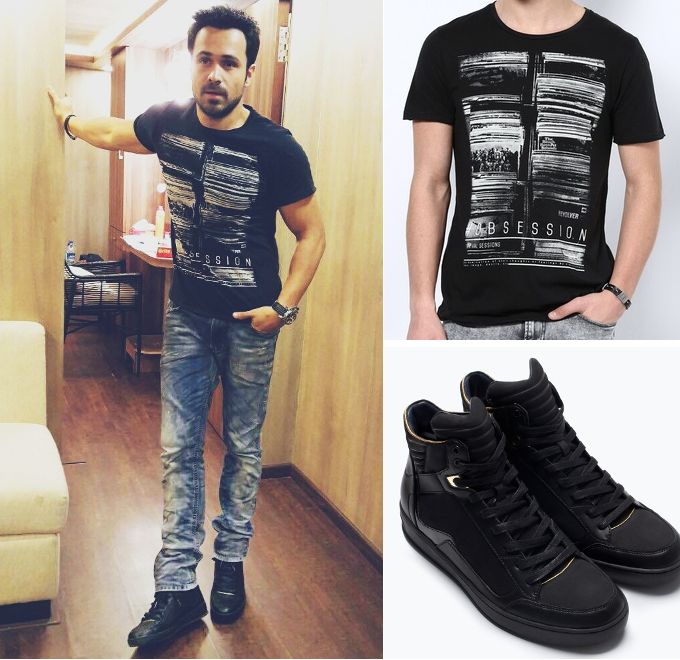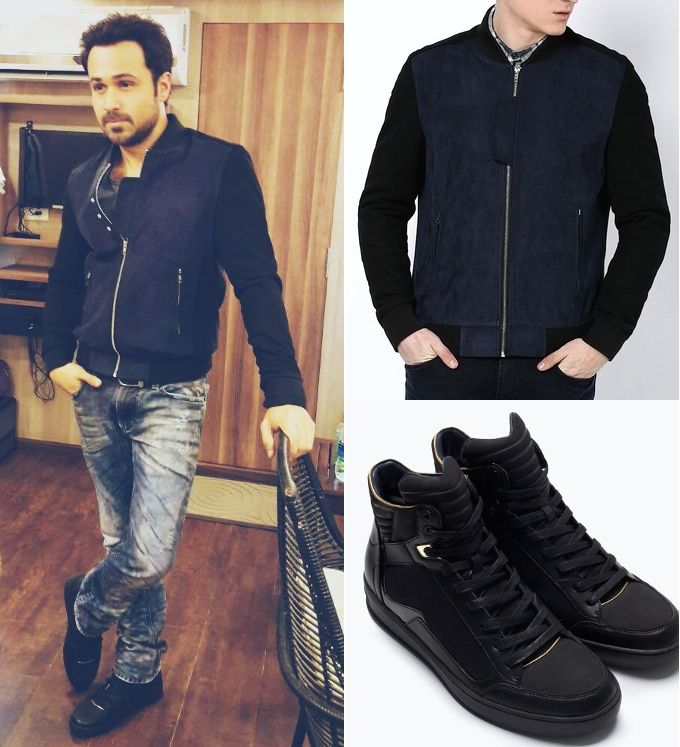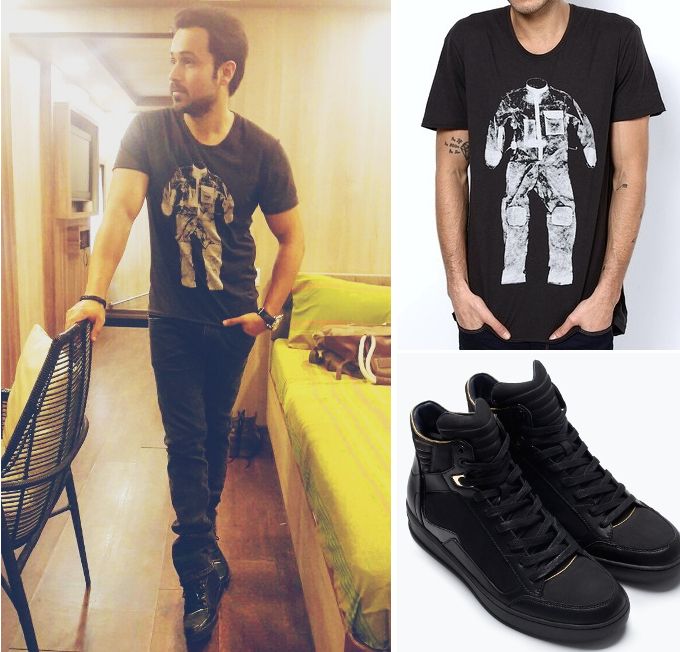 I LOVED these three looks too, but the one with the hazmat suit tee (from G-Star Raw) a little more so. What they show you is that you can never underestimate the power of a graphic tee (the other tee is by Tom Tailor) or a statement jacket (the one here is by River Island); throw one in with some nice denims and cool (but non-clashing!) sneakers, and you have got yourself one hell of a casual look. FYI, those über cool trainers Emraan had on in all three looks are from Zara — they can be yours too for just Rs 4,990 :-p
To sum it up, I simply loved how all of the get-ups were centred around his personality (none of these high-fashion tosh for him — bol diya nah
!), not-at-all-try-hard and yet stylish. And the best bit is, they are easily replicable — and affordable!
All very well, but he can also scrub up well nice (and swan around in high-end clobber), if he can be arsed to, proof being his look for the Femina Miss India party.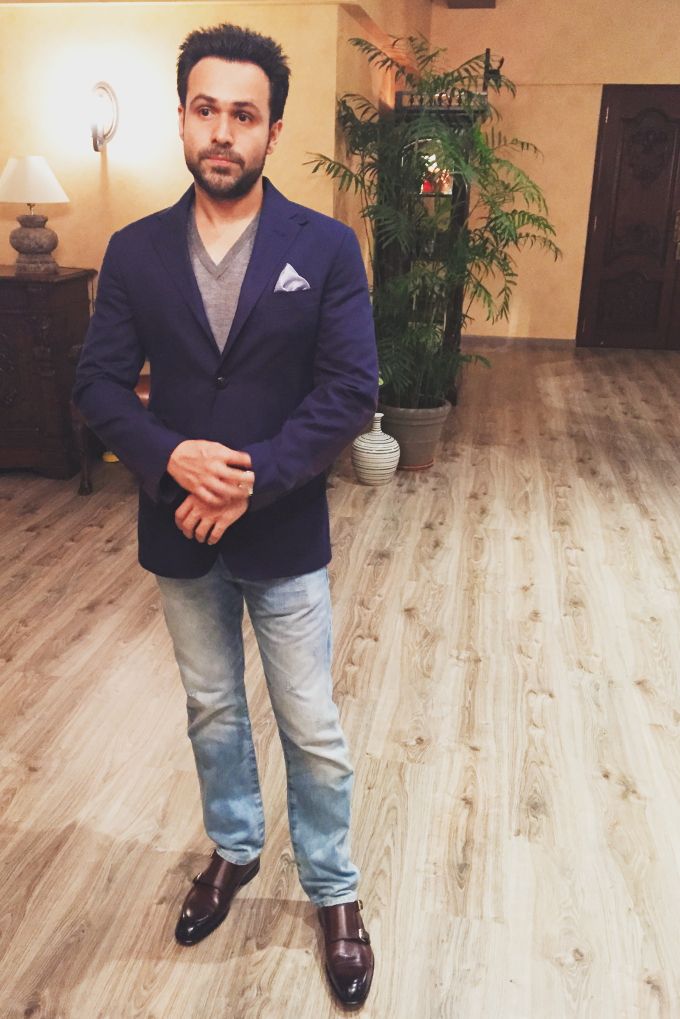 Clad in a navy notch lapel blazer with tab detailing, grey sweater (both by Corneliani), stonewashed denims and a pair of swoonsome Tom Ford double-monks, he was as dapper as it comes. And special mention for the nicely puffed-up lilac pocket square: it gave foppish touch to the outfit and in so doing, brought credibility to the chic look.