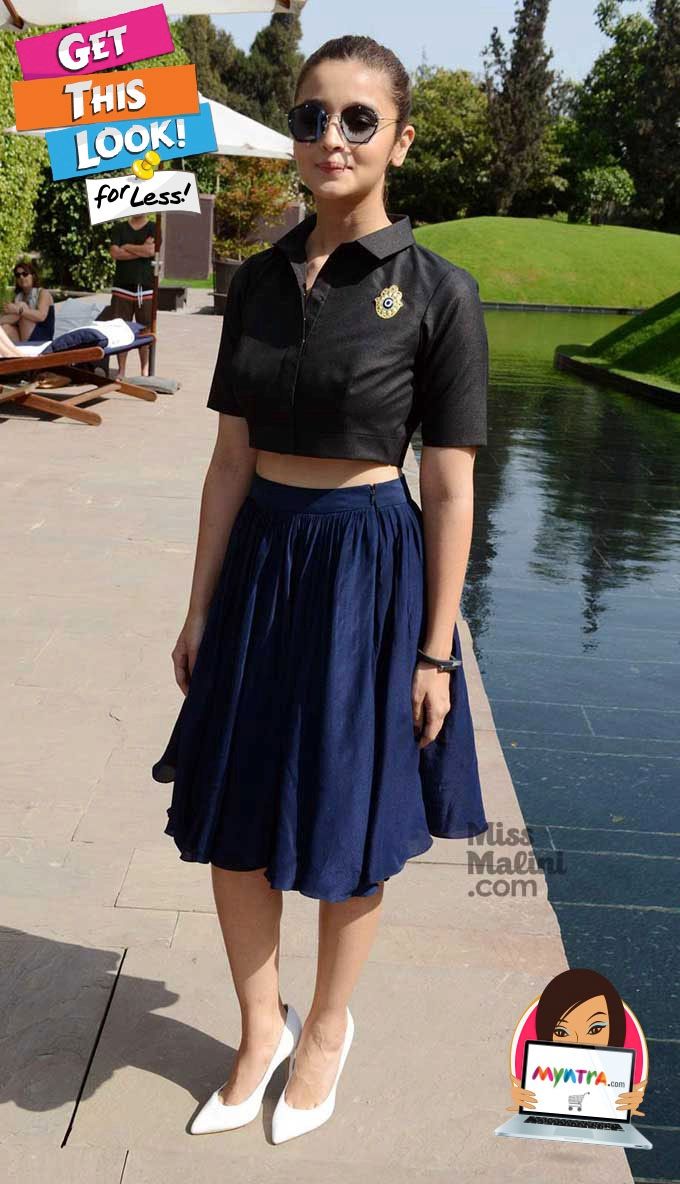 We caught Alia Bhatt spring-time chilling in a high school-esque outfit and we had to get this Student Of The Year's look. The amount of effortlessness dripping from that outfit and chic bun is making us want to go back to school and turn up the Gossip Girl inside us, minus the bitchiness, of course. *wink wink*
If you're feeling our vibe, then here's a quick and easy way you can get this look for less with a little help from our friends at Myntra.com!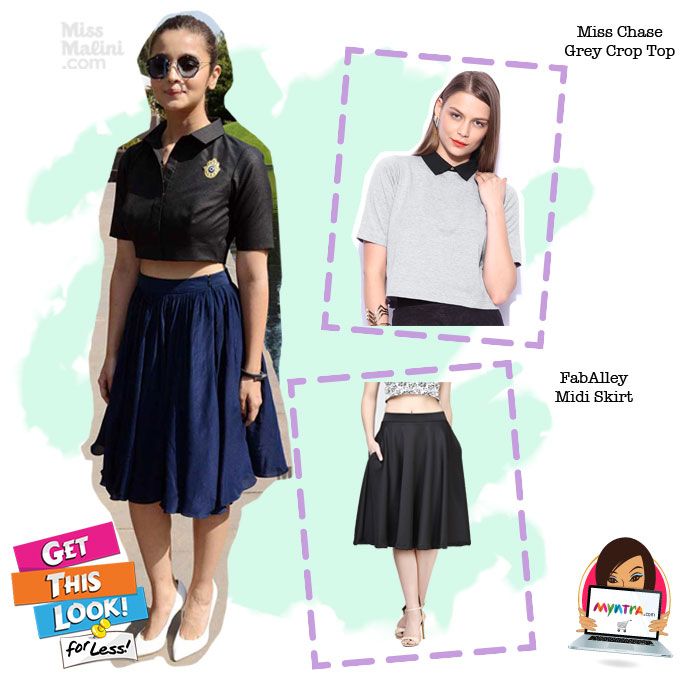 Pair a collared crop top with a flared, formal midi skirt. While the crop top adds a sexy flavor to the outfit, we don't want it too short or tight in sticking with the formal theme.
Get It Here: Crop Top, Midi Skirt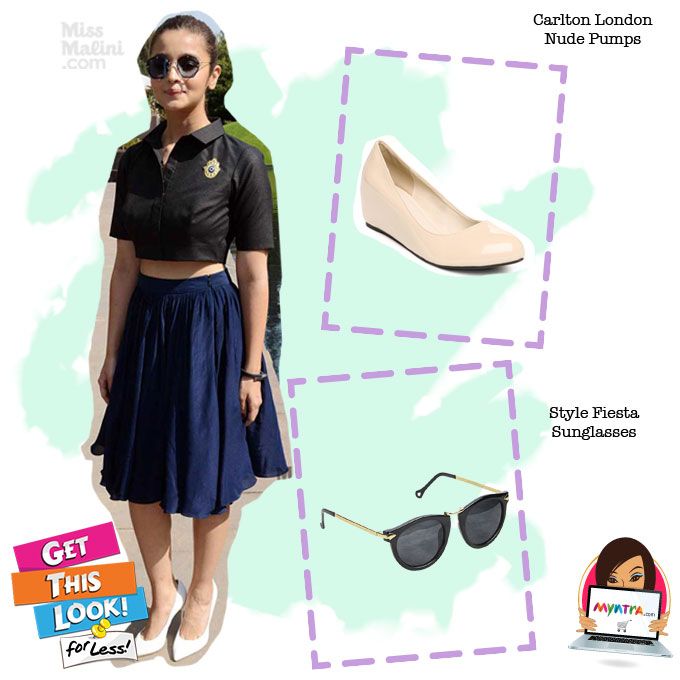 Throw on some neutral pumps, make sure the heel isn't too high, and a great pair of sunnies to pull the entire look together.
Get It Here: Pumps, Sunglasses
Tie your hair into a messy bun, put on some very minimal makeup, and you're ready to walk out the door! Easy-peasy!