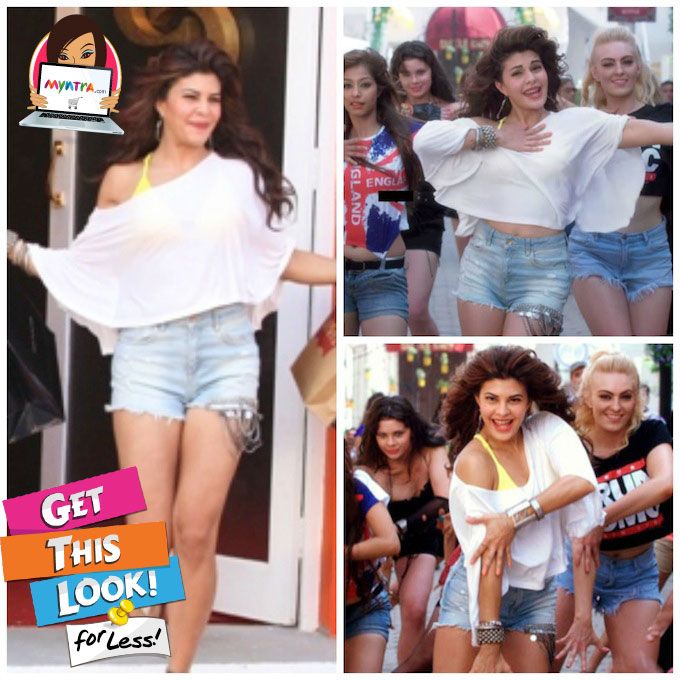 Did you see Jacqueline Fernandez in this ethnic outfit? She looked absolutely stunning, didn't she? It totally reminded us of her performance in the Chittiyaan Kalaiyaan song, where she looked like a breath of fresh air. And did you notice her adorable little dance? She was playing a dancer in Roy after all. Her initial outfit in the music video only added to that dancer vibe. Want the look? Watch the video first!
Here's how you can get the look.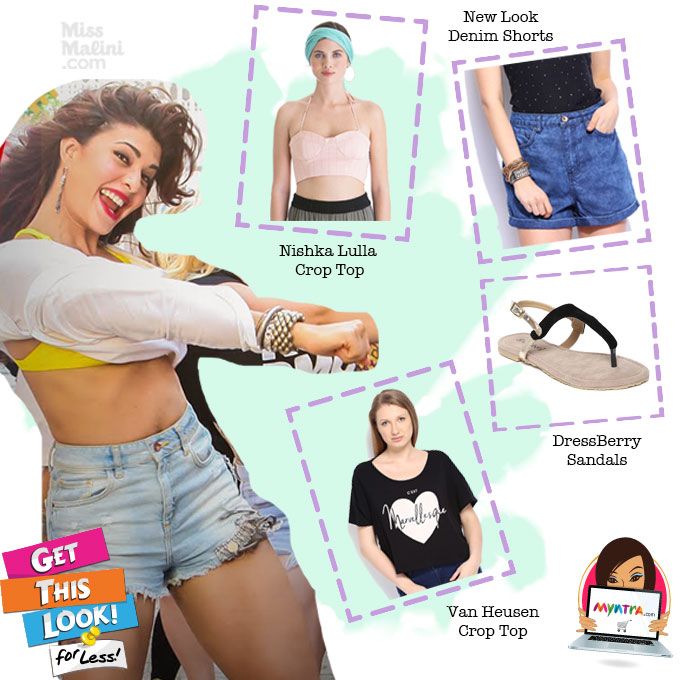 Keep it casual and comfy in a loose crop top that falls off your shoulder and wear a tighter, cropped halter or bandeau underneath. Throw on slightly high-waisted denim shorts and thong sandals. You can alway add a little embellishment with earrings and bangles. To make your shorts look more like Jacqueline's, find an old necklace or kamarband lying around the house. If it's ethnic, even better! You can get them stitched on to one side of your shorts to bring them alive!
Get It Here: crop top, flats, shorts, inner croptini