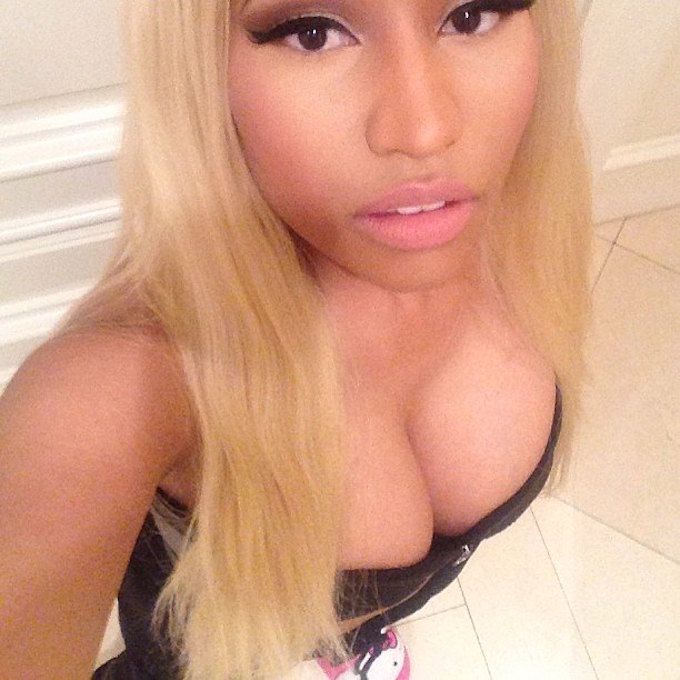 Nicki Minaj was one more star on the list of surprise appearances at Coachella, during the second week! She showed up flaunting her fabulous pink hair and a very 'Nicki Does Coachella' outfit. I mean, but of course, right?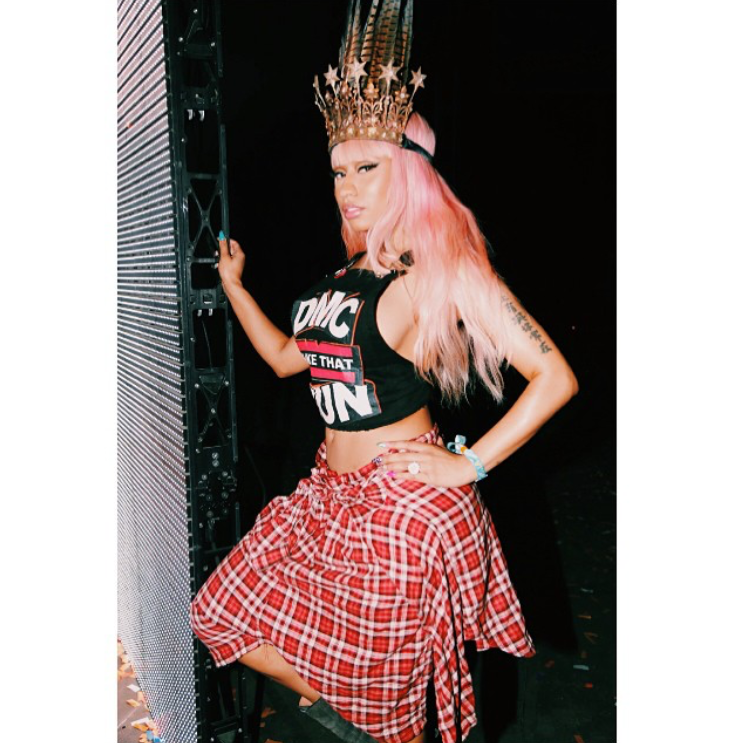 The queen was seen wearing a crown, with not one, but a whole bunch of feathers! Coachella may be nothing without feathers, but trust Nicki to wear so many at once! The recently-engaged rapper also paired a graphic crop top with some sort of a tartan bottom and green boots? Ahh well, one thing is for sure, only she can carry off her style!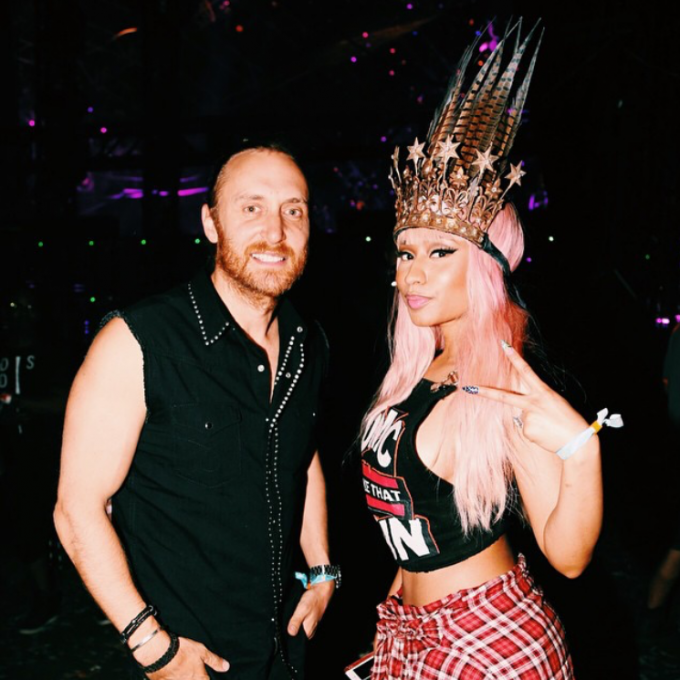 Nicki Minaj made a surprise appearance on David Guetta's set during the festival. Both the rapper and DJ posted this picture to their Instagrams. They've recently collaborated on a song together: Hey Mama. Give it a listen, if you haven't already.
What do you think about the song? And more importantly, what are your thoughts on Nicki's Coachella outfit?