Remember when we reported Nargis Fakhri's haircut a couple of days ago? Subsequently we told you she was getting her hair colored. We were hoping she went with blonde, but hey… this color isn't too shabby, is it?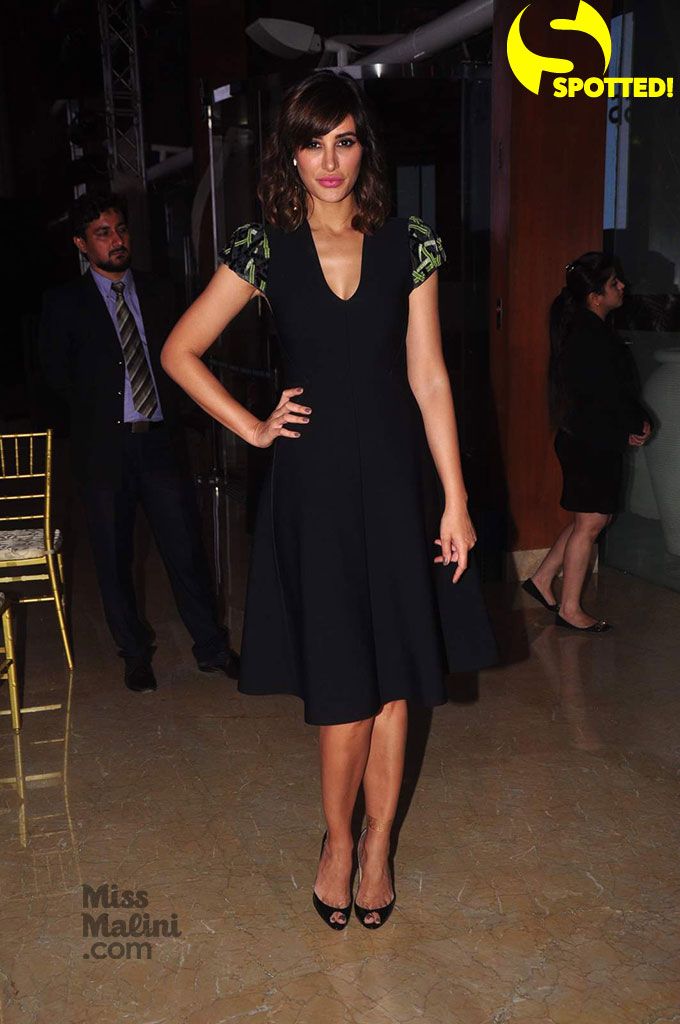 Just kidding, it's beyond average, it's awesome! I want her hair. I also want those lips and that body, but I'll realistically settle for wanting her hair. It's that perfect deep brown with shimmering caramel highlights. The color accentuates her wavy bob. It's a look we've never seen on Nargis before!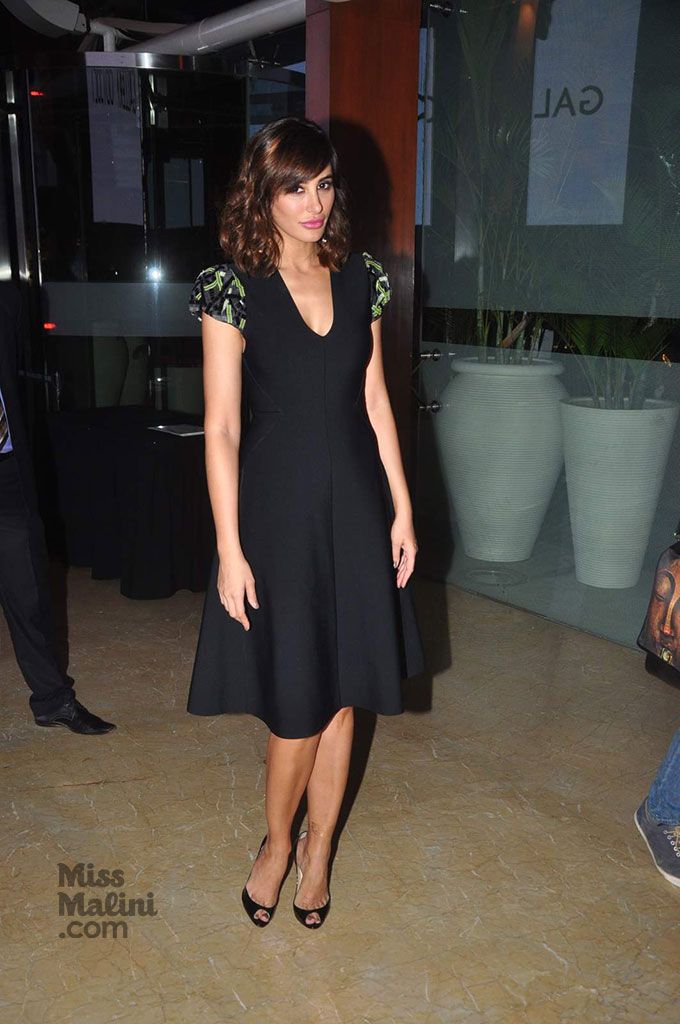 She was seen attending a couture show by Raghavendra Rathore combined with a gallery opening at the One India Bulls Center, over the weekend. Nargis wore a Giorgio Armani dress with Swarovski earrings. She was styled by Allia Al Rufai, stylist to the stars.
We quite like her in the simple, black dress. What about you?
Pix: Viral Bhayani For MissMalini