For more than a decade, Deepika Padukone has been known to the world as the clean-cut heroine in the multi-billion-dollar Bollywood Industry. Now, Filmfare is introducing the 29-year-old superstar as you've never seen her before. Deepika talks stardom, depression and reveals some bitter truth, all while posing for a stunning photo shoot in a "Braveheart" character for the cover of the magazine.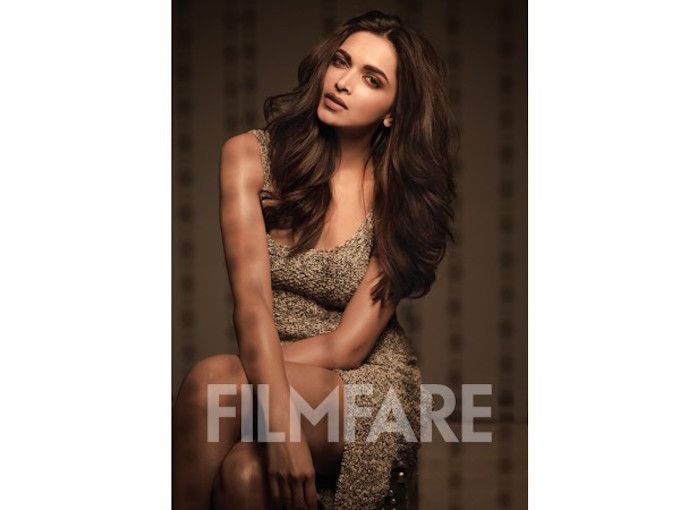 Filmfare editor Jitesh Pillaai talks about covergirl, Deepika Padukone –
It takes courage to come clean about your depression. You might tell it to your best friend, to your mother but to have a tell-all interview about the situation takes real courage, especially if you're one of the top stars on the Indian marquee. So we salute our cover girl Deepika Padukone's grit when she did just that.
And I absolutely couldn't agree more.
Deepika is no doubt a stunner and for the love of fashion, I'm obsessed with the twin set she wore from Krésha Bajaj's Koecsh collection! She flaunted the killer outfit as a part of her complete photo shoot for the magazine. See what I mean?!
Trust Deepika to pull of a simple design like this and kill it every time.
PS: Krésha Bajaj we absolutely love this twin number <3
Don't forget to pick up your copy of the Filmfare magazine this month. I promise you'll find all things "Braveheart!".