Whisper it, ladies: don't we all pray to the (fashion) Gods every night to leave us looking like smouldering mavericks in mannish clothes à la Angelina Jolie at last year's BAFTA Awards one of these days? I guess our (collective) calls reached the great beyond, 'cos we now have a blueprint thanks to the stylists at Vainglorious Neha Sharma.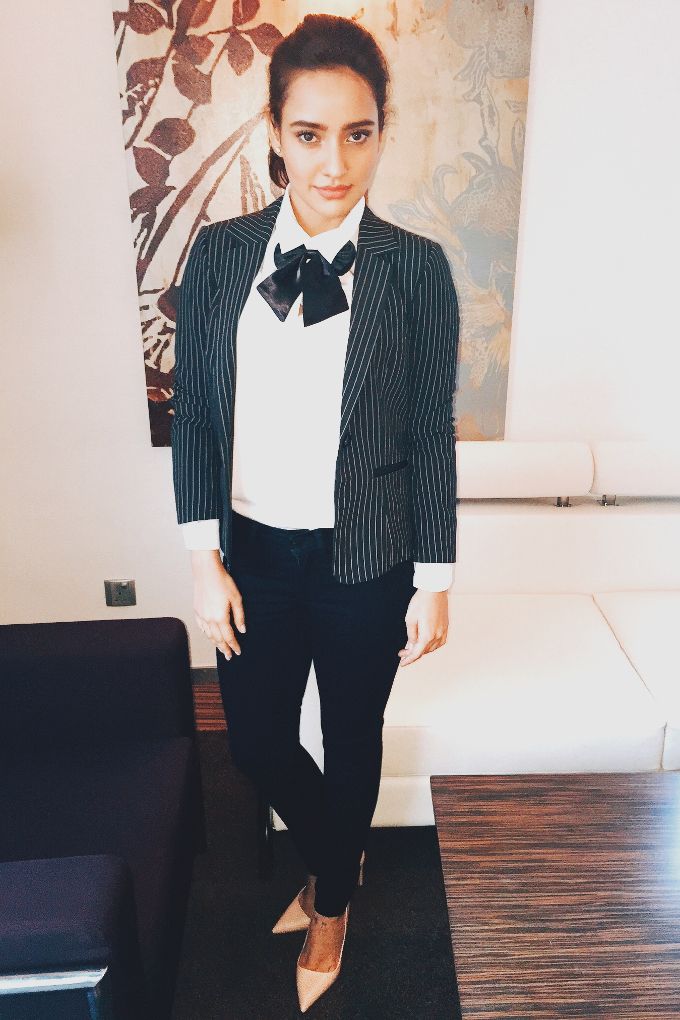 Clad in a pinstriped blazer from the Danish brand ONLY, a crisp white shirt (from Vero Moda), black cigarette pants and nude croc-effect pointy pumps (from Zara), she was the queen of androgyny during an event at Aster Medical Centre in Dubai recently.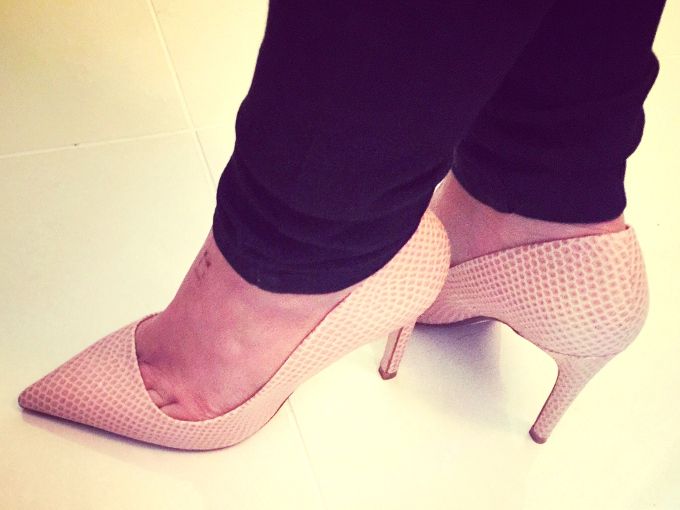 The girly girl in me was hoping the shoes were hot pink to play off the boyish undertones, but I suppose the pussy bow served that purpose.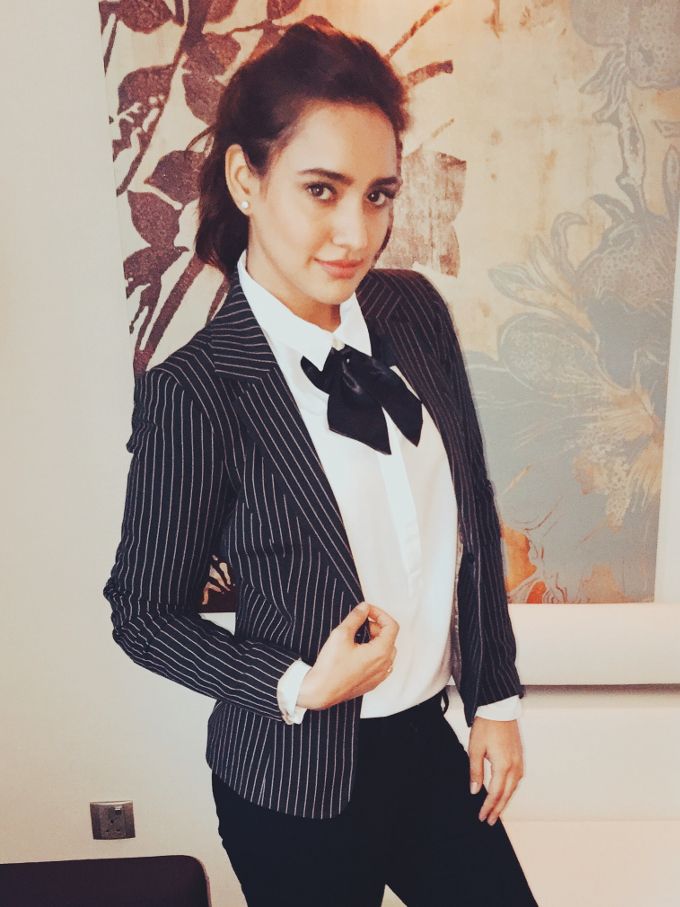 Still, major love — and more so, seeing how easily replicable it is. *Now hares off to score a pinstriped blazer like that… ;-)*