Modern Family star, Sarah Hyland always churns out the coolest outfits. Be it at Coachella or on the red carpet, the 24 year old stunner knows what to wear and where to wear it, that's for sure. In Vegas this weekend, Hyland stepped out wearing fiery red, and smokin' hot doesn't begin to describe how the whole thing looked…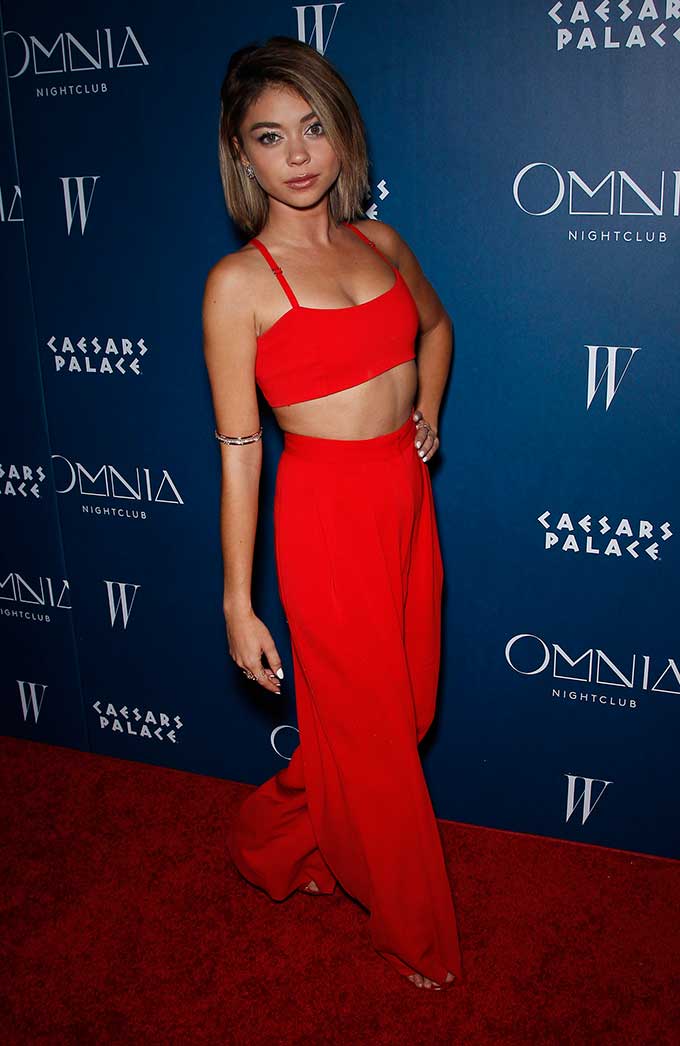 In high-waisted trousers and a matching basic crop-top, she let her outfit soak in the limelight while her accessories were kept at a bare minimum with just an arm cuff and rings. Her makeup was flawless too…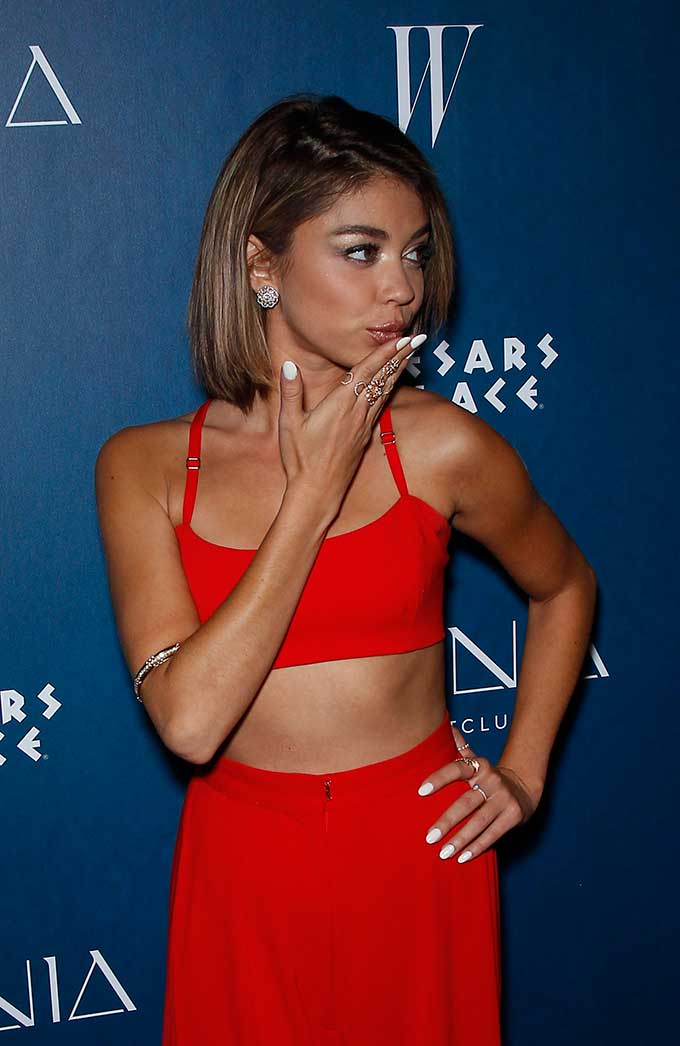 Move over Cara Delevingne, I'm keeping my eyes on Sarah from now on!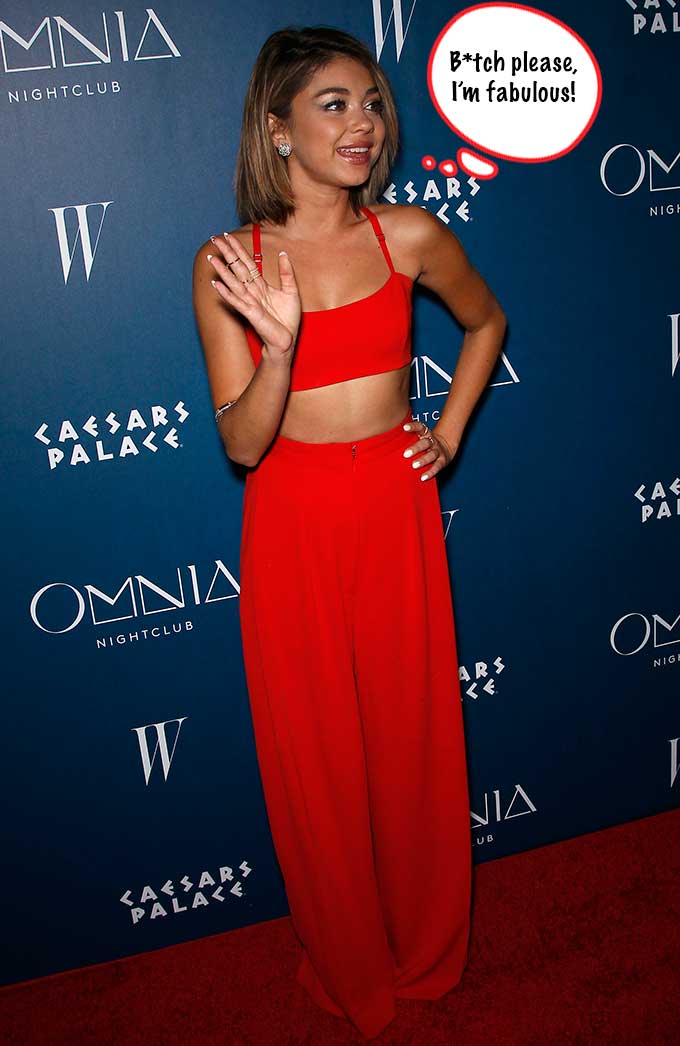 Tips to remember:
1. If you don't want to show this much skin, a longer crop-top will look as hot as this one does.
2. Make sure the trousers reach your upper waist, it's the skinniest part of your body and will make you look thinner than what you actually are.
3. It doesn't always have to match so perfectly, you can definitely add some prints to the look.